EURO 2020 BETTING TIPS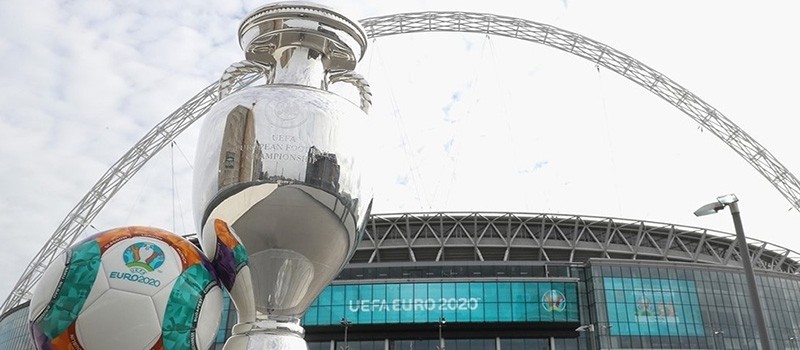 The final stages of the next European Football Championship, more commonly known as the Euros, will run from June 11th to July 11th 2021, but are keeping the Euro 2020 branding. For the first time the competition will be held across different European countries. This is to mark sixty years since the first European Championship finals were held. There will be games played in Spain, the Netherlands, Germany, Italy, Hungary, Russia and Romania to name but a few. All of which means that both players and fans will be clocking up the air miles as the tournament progresses. 
That's not the case for the semi-finals and final however as they will all be held at Wembley Stadium in London, England. That may well give an advantage to the English side if they can manage to make it that far in the competition. Portugal will be attempting to retain the trophy that they won in 2016 and join Spain as the only country to win this competition in successive tournaments. We will be covering all the games in this tournament and our team of betting experts will do their best to provide you with as much assistance and winning bets as possible.
EURO 2020 FORMAT
October and November saw the play-offs take place to fill the remaining four places in the finals. The draw had already been made, so teams had a pretty good idea of who they'd end up facing if qualifying. For example, Scotland knew that getting into the finals would see them take on England at Wembley.
The four teams that made it through to the finals were: Hungary, Slovakia, North Macedonia (in their first ever finals) and Scotland got that dream game.
Now we know the line-up for the group stages. There are six groups of four who each play each other once. The top two in each group go straight into the knock-out stages, where they will be joined by the four best third-placed sides. From the last sixteen, it's a knock-out tournament and anything could happen in that format.
EURO 2020 FINALS: OUR FREE BETTING TIPS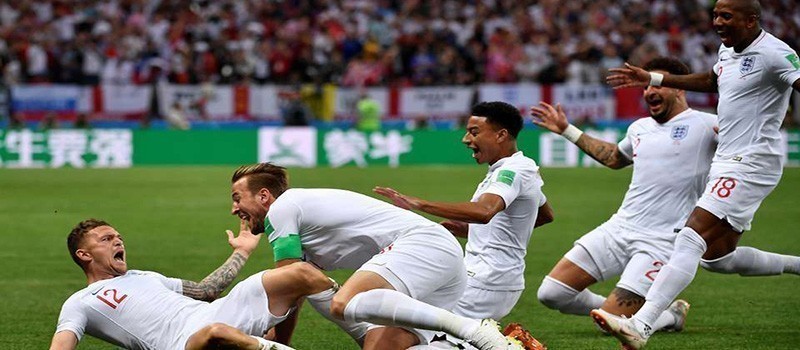 There are several ways in which you can boost your chances of placing successful bets on Euro 2020. Research is the key word here, you can't just place a bet on a game without having done some. That applies whether it's a top match or a youth game, the more you know, the better armed you are. Here are five areas that you can look at.
Check out the latest form  - Back teams that are in form and having a good preparation for the finals. Look at their top players, are they doing well and making major contributions to their team? Look at the line-ups though as sides will be making plenty of changes in their warm-up games.
Make sure you know the team news - An important stage in the lead up to this tournament is when the participants name their squads. Pay close attention to this to see which players have been included and if there are any major absentees that could affect their chances of doing well.
Follow the countries that do well in major finals - Some countries regularly qualify for major finals but rarely make it to the latter stages of the tournament. Others such as France, Germany, Spain and Portugal are consistently strong in major finals and seem to peak just at the right time.
Bet on Euro 2020 at William Hill
WHAT THE QUALIFYING GROUPS TOLD US
A look at the qualifying rounds for this tournament can help you in your decisions over who might win the Euro 2020 finals. The groups were full of fascinating matches as countries did their best to book their places in the finals. The group stages saw some of the top teams in dominating form and the return to form of some that have been sleeping giants over the past few years.
The qualifying groups for the Euro 2020 Championships provided a few surprises but there are no major omissions in terms of the sides that have reached the finals. There were ten qualifying groups with the winners being: England, Ukraine, Germany, Switzerland, Croatia, Spain, Poland, France, Belgium and Italy. Perhaps the most surprising group winners were Ukraine who finished three points clear in Group B of the defending European champions and Nation League winners, Portugal.
Ukraine were one of only four teams that went through qualifying without losing a game. The other three being Spain, Belgium and Italy. Belgium were the top scorers in qualifying with 40 goals in their ten matches, scoring at least twice in each of their games. Italy were the next highest scorers with 37 goals managing to score at least two goals in each of their ten qualifiers.
A good defence is needed to win a tournament such as this. Belgium aren't just all about scoring goals, they only let in three goals in their ten qualifiers and just one on their travels. Italy had the next best defensive record with just four goals conceded, also playing ten games compared to the eight played by five of the groups. Having missed the last World Cup and Nations League finals, it'll be interesting to see just how the Italians get on in the finals.
See all the Euro 2020 Betting Odds Now!
EURO 2020: THE GROUPS
The groups draw was made in December 2019 and have produced six groups that should see some great games being played. There will be some familiar games with several sides who met in the qualifying rounds also meeting in the finals. Here are the six groups, remember there are still four teams that have to clinch qualification.
Group A -  Italy, Turkey, Wales and Switzerland
Group B -  Denmark, Finland, Belgium and Russia
Group C  - Netherlands, Ukraine, Austria and North Macedonia
Group D  - England, Croatia, Czech Republic and Scotland
Group E -  Spain, Sweden, Poland and Slovakia
Group F -  Portugal, France, Germany and Hungary
Go to Bet365 for all the odds on the Euro 2020 groups
WHO WILL WIN THE EURO 2020 GROUPS?
The group matches will dominate the footballing world, so let's take a look now at each of the groups and who are likely to be qualifying for the knock-out stages of the tournament. Our team of betting experts will cover all the matches being played and doing their best to give you some great tips.
Group A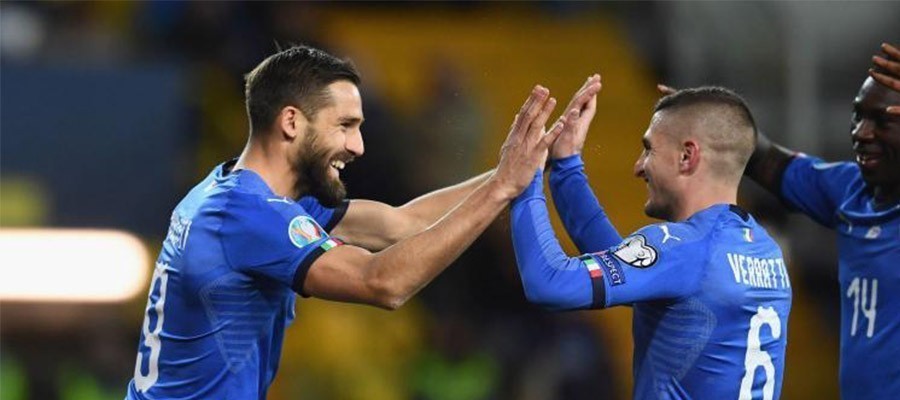 Italy are back in the finals of a major tournament for the first time since Euro 2016. They certainly made no mistakes in their qualifying group winning all of their ten games. They ended with a goal difference of +33 and had an incredible 19 different players score for them. They don't have a prolific goalscorer though with Andrea Belotti scoring most in their group with four goals. Four other players scored three each, so this is a team where goals can come from plenty of their squad. Only once in the last five Euro finals have Italy failed to make it out of their group. Up against Switzerland, Wales and Turkey, they should have few problems qualifying for the knock-out stages.
This could be a tight group though with Switzerland likely to finish in second place. They were semi-finalists in the UEFA Nations League and have plenty of experience of playing in finals. They had a tough qualifying group but eventually finished top ahead of Denmark. It will be a surprise if they don't get out of this group. Turkey beat France in the group stages but rarely do well in major finals (when they actually qualify) and only one of their squad has scored ten international goals. Wales have failed to build on their Euro 2016 semi-final and rely too much on Gareth Bale and Aaron Ramsey.
Tip: Italy - 4/7 
Group B
Belgium are one of the favourites to win Euro 2020 after finishing third in the 2018 World Cup. All ten of their qualifying games were won with 40 goals scored and they have plenty of players who can get on the scoresheet. They should win Group B and will again be playing Russia who they finished ahead of in the qualifiers, beating them on both occasions. Russia won all their other eight group games though and another Belgium-Russia one-two looks likely here. Denmark are a capable side on their day and the group is completed by Finland. The latter are making their debut in a major finals and would love to wrap up Teemu Pukki in cotton wool until June.
Tip - Belgium -8/11
Group C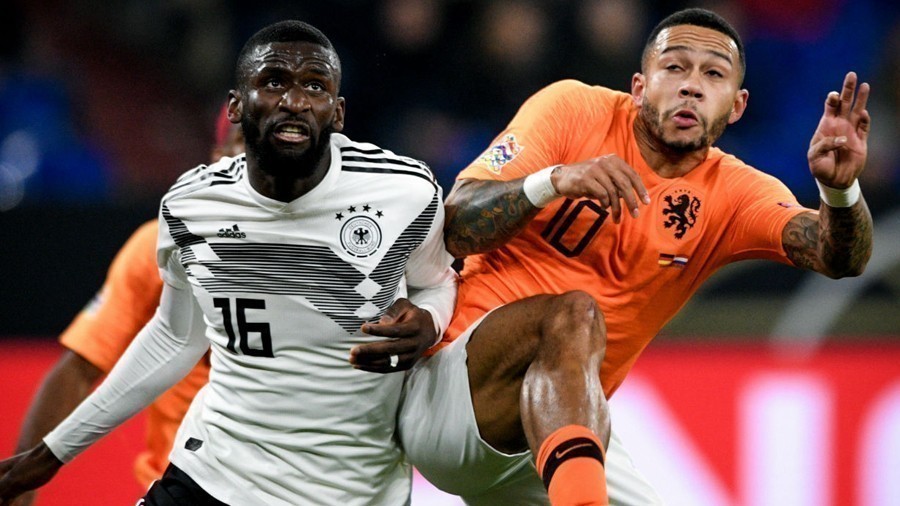 The Netherlands had a rough time in the second half of the last decade. They have shown great improvement under Ronald Koeman and reached the UEFA Nations League final losing to Portugal. They finished second behind Germany in their qualifying group but did get a win over them. Their main opponents in this group are Ukraine who finished their group three points clear of Portugal but don't have a great record in finals. Austria lost three group games in qualifying and may struggle in this company. The final team is play-off qualifiers North Macedonia who will be playing in their first major finals.
Tip - The Netherlands - 2/5
Group D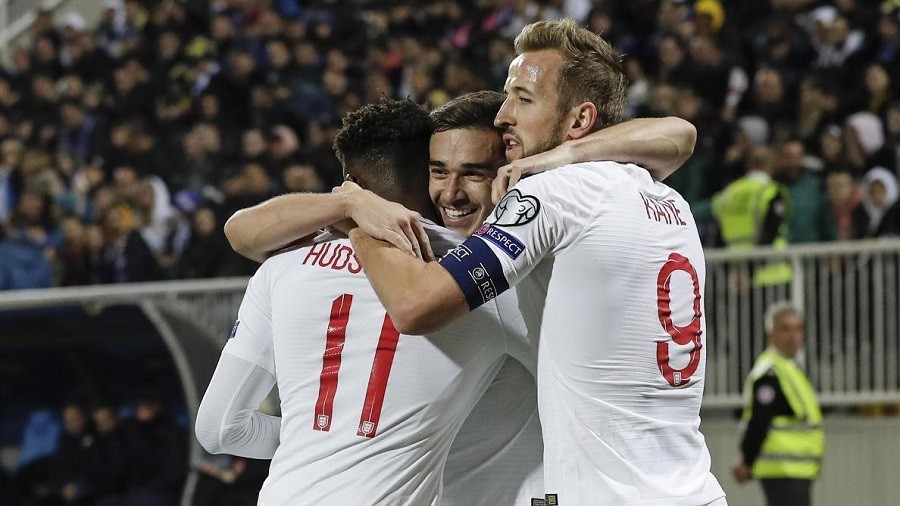 England are one of the leading favourites to win Euro 2020. They did well in a relatively easy qualifying group and look very strong in attack, not so when defending. They will again be facing the Czech Republic, who they lost to away from home last year.  Croatia are also familiar to England having beaten them in the 2018 World Cup semi-final but losing in the UEFA Nations League. The final place in this group has gone to Scotland. There are some potential banana skins here but England should win the group.
Tip  - England - 4/11
Group E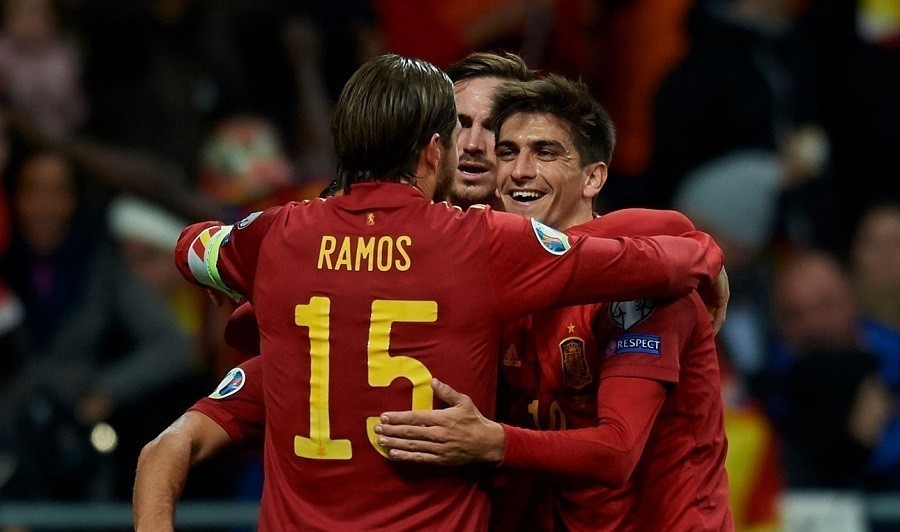 Spain comfortably won their qualifying group scoring 31 goals but the most any of their players scored was four goals. Morata, Rodrigo and Ramos all scored that total and they are worthy favourites to win Group E. They renew rivalry with Sweden who were in their group (couldn't they have made it so that couldn't happen to give us some fresh games?) and the other confirmed side is Poland who won their qualifying group.  The winners of Path B, Slovakia are the final country in this group.
Tip - Spain - 1/3
GROUP F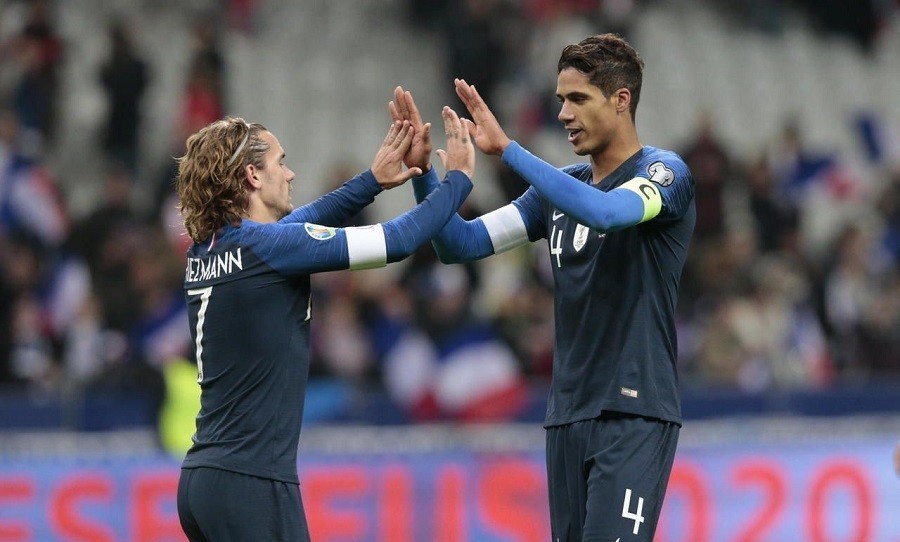 The  best has been saved for last with a real group of death. France are bidding to add the European title to their world crown but have to take on Germany and Portugal. France eventually got the better of Turkey in their qualifying group but will need to be at the top of their game in this group. Portugal are the defending champions and also won the UEFA Nations League and Cristiano Ronaldo will always be a threat. Germany had a nightmare time in the World Cup and Nations League but recovered to win a qualifying group that included the Netherlands. You feel sorry for Hungary who have gone through the group stages and the play-offs and then end up facing these three European giants.
Tip - France - 5/4
Pick a group winner at William Hill
WHO WILL WIN EURO 2020?
This is an open tournament and whoever strikes top form at precisely the right time can lift the trophy. Here's our three top tips for the tournament:
England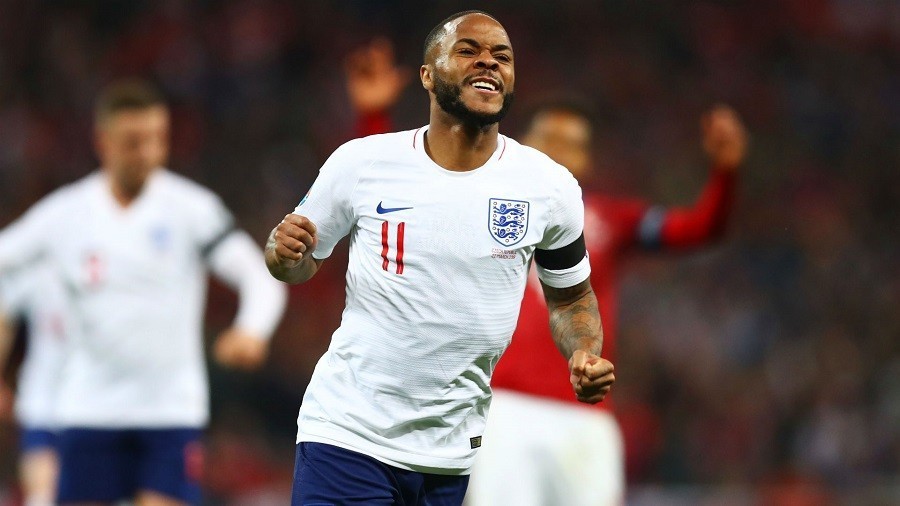 Not since 1966 have England won a major finals, could those years of hurt end in 2020? They impress with their attacking powers and if players such as Harry Kane, Raheem Sterling and Marcus Rashford can stay fit, this is a team that willl score goals against any opponent. They aren't so hot defensively though but if Gareth Southgate can sort that problem out, then the home advantage they'd have in the final stages could pay dividends.
Back England to win Euro 2020 at Bet365 
France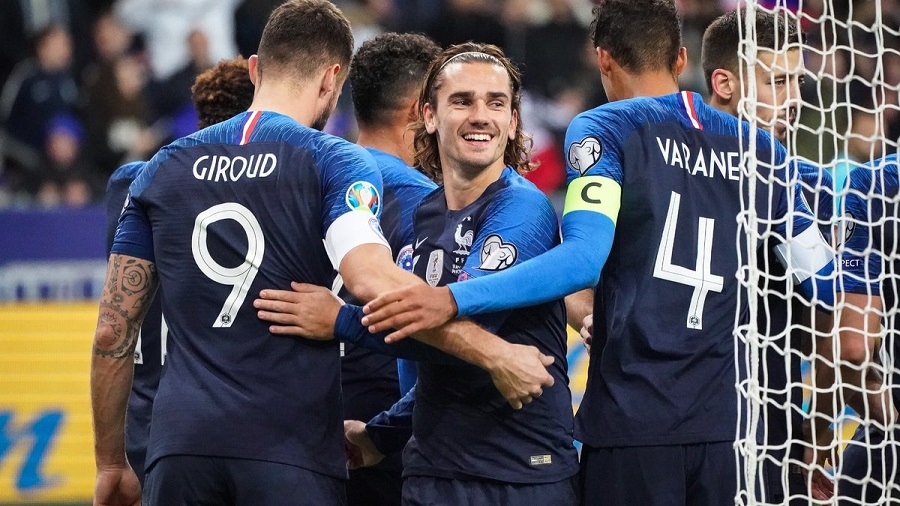 The world champions have a tough group to get out of that is for sure. However, that could be good for them having a hard start rather than some easy games. They won their qualifying group and of course know how to win major titles. With Giroud, Griezmann and Mbappe up front, plus the creative abilities of Pogba and Kante, they will again be a force to be reckoned with in this tournament and could win another title.
Place a bet on France at Bet365
Belgium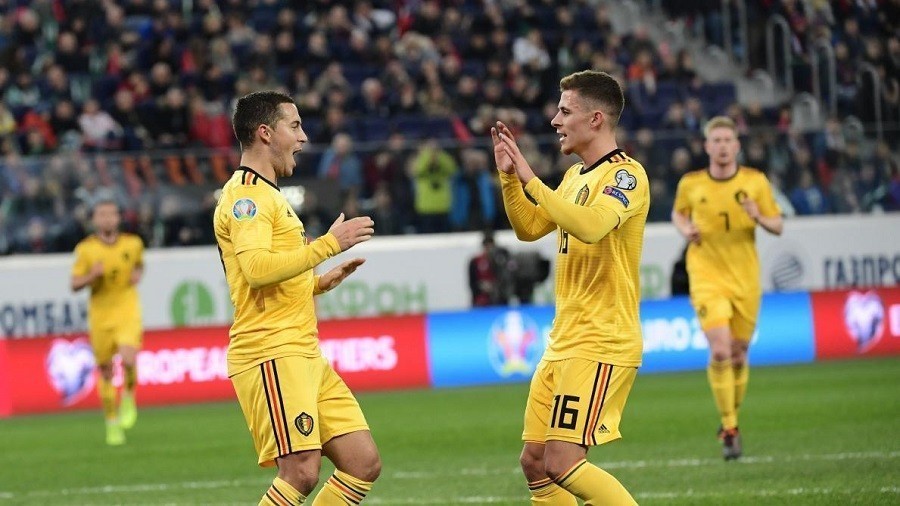 This is a squad that has talent running all the way through it. They finished third in the 2018 World Cup and have been knocking at the door for the past few years, will a title finally be won this summer. Romelu Lukaku has rediscovered his scoring touch since moving to Inter and he could score some valuable goals in the finals. Belgium have six players who have scored at least ten international goals. They have an experienced squad and this could be the time they finally deliver.
Place a wager on Belgium to win at Bet365
ODDS TO WIN EURO 2020