EURO 2021 /2020 BETTING TIPS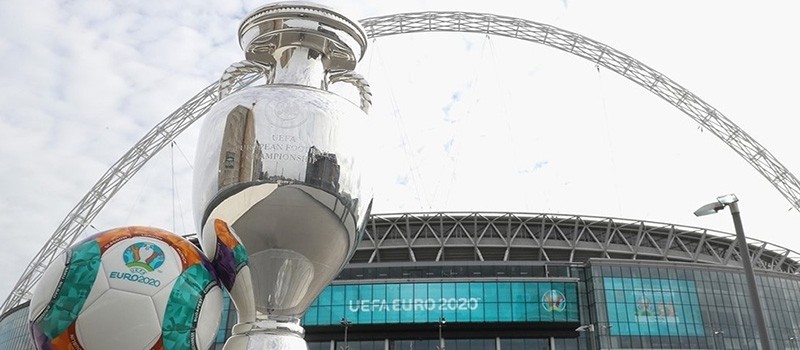 The final stages of the next European Football Championship, more commonly known as the Euros, run from June 11th to July 11th 2021, but are keeping the Euro 2020 branding. For the first time the competition will be held across different European countries. This is to mark sixty years since the first European Championship finals were held. There will be games played in Spain, the Netherlands, Germany, Italy, Hungary, Russia and Romania to name but a few. All of which means that both players and fans will be clocking up the air miles as the tournament progresses. 
That's not the case for the semi-finals and final however as they will all be held at Wembley Stadium in London, England. That may well give an advantage to the English side if they can manage to make it that far in the competition. Portugal will be attempting to retain the trophy that they won in 2016 and join Spain as the only country to win this competition in successive tournaments. We will be covering all the games in this tournament and our team of betting experts will do their best to provide you with as much assistance and winning bets as possible.
EURO 2021 / 2020 FORMAT
October and November saw the play-offs take place to fill the remaining four places in the finals. The draw had already been made, so teams had a pretty good idea of who they'd end up facing if qualifying. For example, Scotland knew that getting into the finals would see them take on England at Wembley.
The four teams that made it through to the finals were: Hungary, Slovakia, North Macedonia (in their first ever finals) and Scotland got that dream game.
Now we know the line-up for the group stages. There are six groups of four who each play each other once. The top two in each group go straight into the knock-out stages, where they will be joined by the four best third-placed sides. From the last sixteen, it's a knock-out tournament and anything could happen in that format.
EURO 2020 FINALS: OUR FREE BETTING TIPS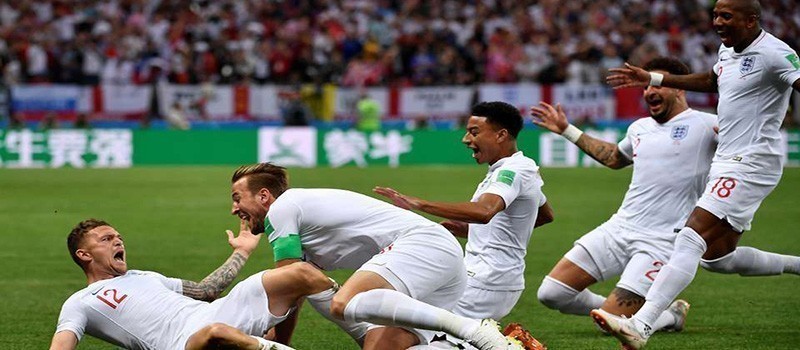 There are several ways in which you can boost your chances of placing successful bets on Euro 2020. Research is the key word here, you can't just place a bet on a game without having done some. That applies whether it's a top match or a youth game, the more you know, the better armed you are. Here are five areas that you can look at.
Check out the latest form  - Back teams that are in form and having a good preparation for the finals. Look at their top players, are they doing well and making major contributions to their team? Look at the line-ups though as sides will be making plenty of changes in their warm-up games.
Make sure you know the team news - An important stage in the lead up to this tournament is when the participants name their squads. Pay close attention to this to see which players have been included and if there are any major absentees that could affect their chances of doing well.
Follow the countries that do well in major finals - Some countries regularly qualify for major finals but rarely make it to the latter stages of the tournament. Others such as France, Germany, Spain and Portugal are consistently strong in major finals and seem to peak just at the right time.
Bet on Euro 2020 at William Hill
EURO 2021 / 2020 : THE GROUPS
The groups draw was made in December 2019 and have produced six groups that should see some great games being played. There will be some familiar games with several sides who met in the qualifying rounds also meeting in the finals. Here are the six groups, remember there are still four teams that have to clinch qualification.
Group A -  Italy, Turkey, Wales and Switzerland
Group B -  Denmark, Finland, Belgium and Russia
Group C  - Netherlands, Ukraine, Austria and North Macedonia
Group D  - England, Croatia, Czech Republic and Scotland
Group E -  Spain, Sweden, Poland and Slovakia
Group F -  Portugal, France, Germany and Hungary
Go to Bet365 for all the odds on the Euro 2020 groups
Euro 2020 Group Stages
Group A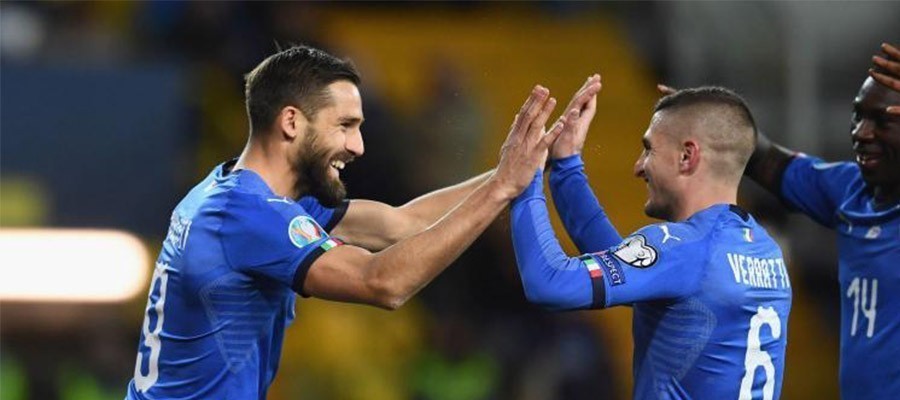 The group began with the very first match of Euro 2020. Italy had home advantage against Turkey and extended their long unbeaten run with a 3-0 win, all the goals coming in the second half. Saturday saw Wales come from behind to draw 1-1 with Switzerland. The Swiss thought they had a late winning goal but it was ruled out for offside. The second set of games were played on Wednesday 16 June and produced wins for Italy and Wales. Italy beat Switzerland 3-0 in another impressive performance and have clinched their spot in the last sixteen. Wales beat Turkey 2-0 (Bale missed a penalty) and with four points in the bag, they should make it into the last sixteen.
Sunday 20 June saw the group conclude and it was Italy who topped the group. They made eight changes from the team that beat Switzerland and beat Wales 1-0 to end with nine points. Wales finished second ahead of Switzerland on goal difference. The Swiss beat Turkey 3-1 but a total of four points should get them through to the last sixteen. It's farewell for Turkey who lost all three of their group matches, each by a margin of at least two goals.
Final Group Table:  Italy 9 Wales 4 Switzerland 4 Turkey 0 
Group B
Finland began their campaign with a dramatic 1-0 win over Denmark. The match will always be remembered for the collapse of Danish player Christian Erikson. The match was delayed for several hours and when it began again, Finland got a dramatic 1-0 win. In the other match, Belgium showed just how strong they are as title contenders going to Russia and winning 3-0. Russia got themselves up to second in the group with a 1-0 win over Finland on Wednesday. The following day, Belgium went behind to Denmark soon after kick-off but they fought back to win the match 2-1. There was drama in the final set of games with Denmark beating and eliminating Russia 4-1 to finish in second place, Christian Eriksen will be so proud of them. Belgium clinched the group with a 2-0 win over Finland. The Finnish team finished third in the group and on three points and a minus two goal difference are struggling to make it to the last sixteen. 
Final Group Table:  Belgium 9 Denmark 3 Finland 3 Russia 3
Group C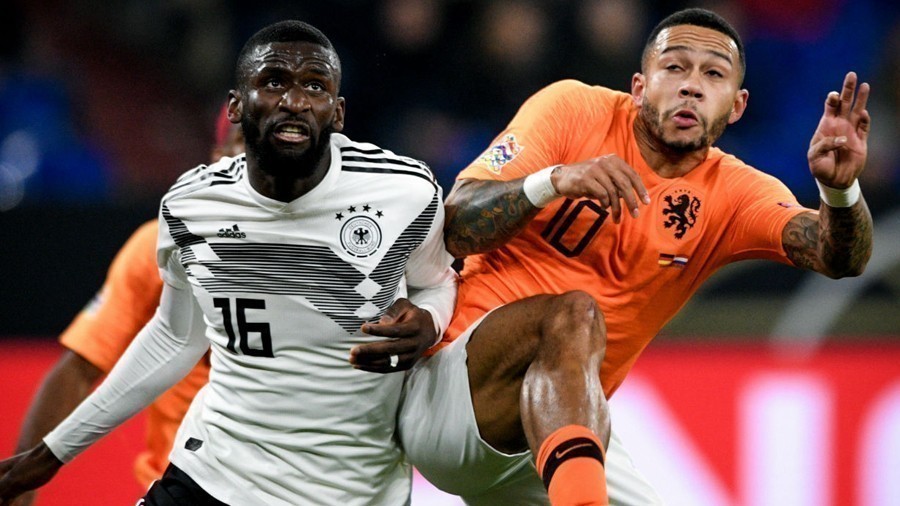 The Netherlands  began this group with a 3-2 win over Ukraine on Sunday 14 June. All the goals came in the second half with the Dutch side going 2-0 up only to be pegged back to 2-2. A late goal gave them the valuable win but that defence has to be improved.  The other game in the group saw Austria get off to a good start with a 3-1 win over North Macedonia. It was more woe for North Macedonia on Thursday 17 June as they lost 2-1 to Ukraine. The evening saw the Netherlands get a comfortable 2-0 win over Austria. They finished the group with a 100% record after beating North Macedonia 3-0 on Monday 21 June. Austria beat Ukraine 1-0 in the other match to finish second. Ukraine ended up third and will have to wait to see if their three points and a minus one goal difference will see them into the last sixteen.
Final Group Table:  The Netherlands 9  Austria 6  Ukraine 3 North Macedonia 0
Group D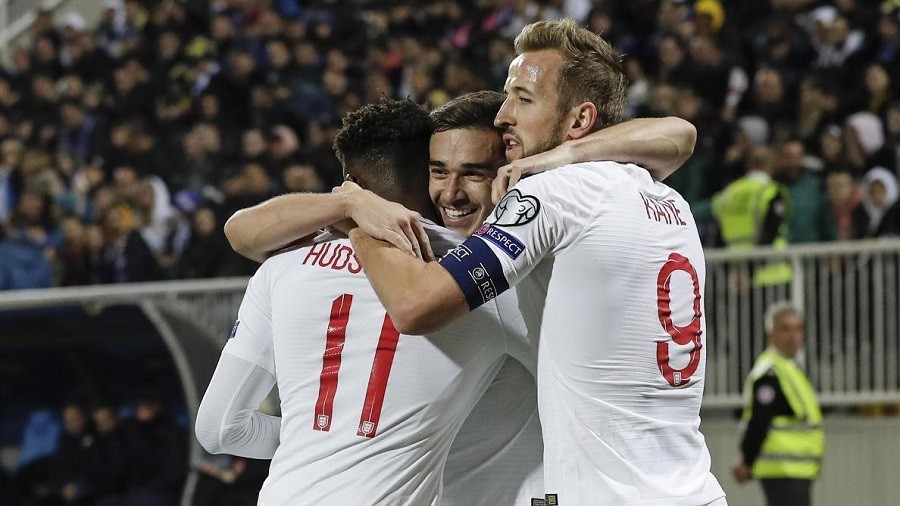 England opened the group with a 1-0 win over Croatia with Raheem Sterling scoring the goal. Monday 14 June saw Scotland host the Czech Republic in their first game in a Euro finals since 1996. They had beaten the Czechs twice in the 2020/21 Nations League but lost this group opener 2-0. Both of the games played on Friday 18 June ended in draws. Croatia came from behind to get a 1-1 draw with the Czech Republic. That was followed by a disappointing performance by England as they drew 0-0 with Scotland.
England played a bit better in their final game as they beat the Czech Republic 1-0 at Wembley. Raheem Sterling scored the winner in the first half. He's still the only English player to have scored so far in this tournament. The Czechs finished third in the group but will be in the last sixteen. Croatia moved into second with a 3-1 win over Scotland who finish bottom of the group. 
Final Group Table:   England 7 Croatia 4 Czech Republic 4 Scotland 1
Group E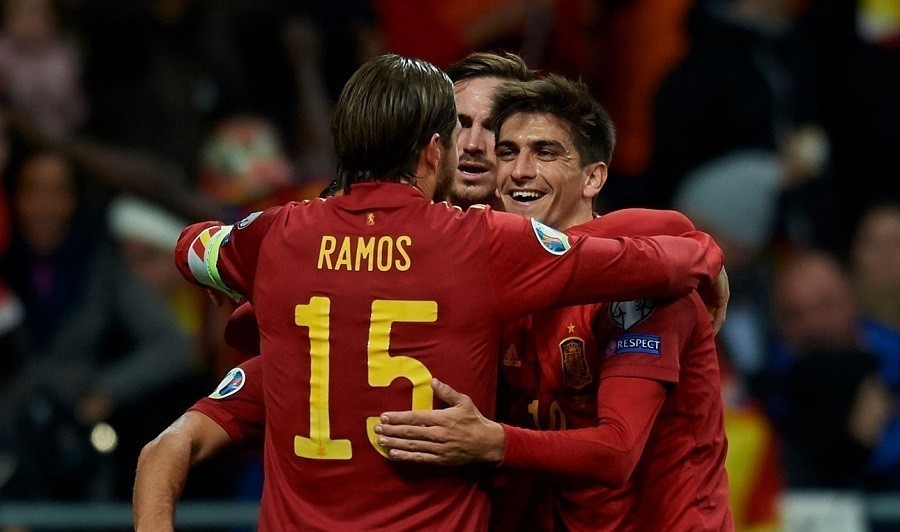 Spain scored  31 goals in their qualifying group but failed to put any past Sweden in their opening game on Monday 14 June and drew 0-0 . It was like the 2018 World Cup again, tons of possession but struggling to score. The other group game produced a surprise result as a goal in each half saw play-off winners Slovakia defeat Poland 2-1. Sweden went top on Friday 18 June thanks to a 1-0 win over Slovakia. Spain were in action the following day but again could only draw, this time 1-1 with Poland leaving Sweden two points clear at the top of the group. Spain found their scoring boots at last in their final game, beating Slovakia 5-0. However, that wasn't enough to win them the group. Sweden got a late goal to beat Poland 3-2 and go through as group winners. Both Poland and Slovakia were eliminated.
Final Group Table:  Sweden 7 Spain 5 Slovakia 3 Poland 1
GROUP F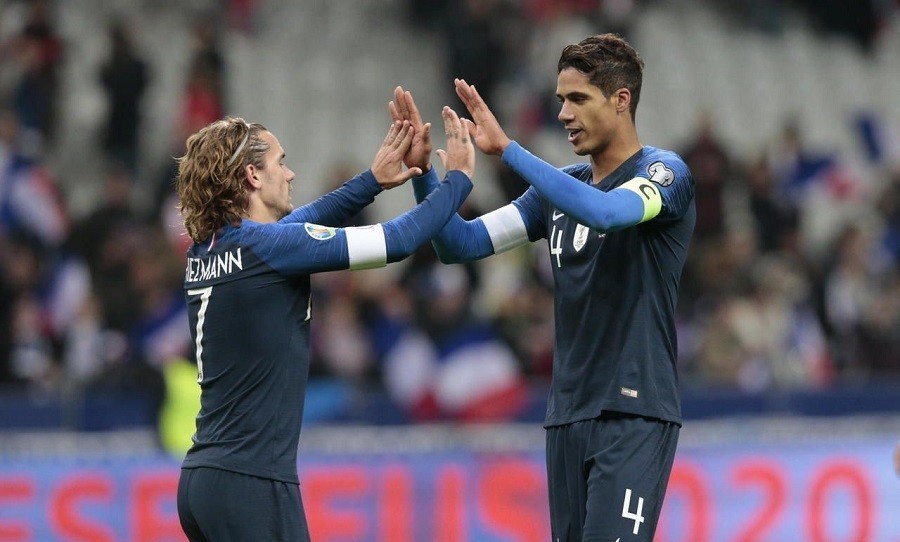 It's the Group of Death but there was nearly a surprise result in the first match. With six minutes of normal time remaining, it was still Hungary 0 Portugal 0. However, Portugal made the breakthrough and ended up 3-0 winners, two scored by Cristiano Ronaldo. The second group match saw Germany host France in Munich but it was the away side that took the three points winning 1-0. It was a Hummels own goal in the first half that gave the world champions their win. All four countries were in action on Saturday. France had to come from behind to get a 1-1 draw with Hungary. Portugal took an early lead in Germany but ended up losing 4-2. It was a thrilling climax to the group on Wednesday 23 June. France won the group after drawing 2-2 with Portugal with Ronaldo scoring twice to make it five so far. The real drama was in Munich where Germany found themselves behind twice against plucky Hungary. Germany were feeling all gay when drawing 2-2 and finished second in the group with Portugal making it into the last sixteen after finishing third.
Final Group Table:  France 5 Germany 4 Portugal 4 Hungary 1
Pick a group winner at William Hill
Euro 2020 Knockout Stages
Draw for the Last Sixteen and Results
Belgium 1 Portugal 0
Italy 2 Austria 1 aet - 0-0 at 90 mins
France 3 Switzerland 3 - Switzerland won 5-4 on penalties
Croatia 3 Spain 5 aet
Sweden 1 Ukraine 2 aet
England 2 Germany 0
Netherlands 0 Czech Republic 2
Wales 0 Denmark 4 
Last Eight:  
2 July - Switzerland 1 Spain 1 - Spain won 3-1 on penalties
2 July - Belgium 1 Italy 2
3 July - Czech Republic 1 Denmark 2
3 July - England 4 Ukraine 0
Semi-Finals: 6/7 July - both games at Wembley
6 July:  Spain 1 Italy 1 - Italy won 4-2 on penalties
7 July: England 2  Denmark 1 aet
Final:  11 July at Wembley
Italy 1 England 1 - Italy won 3-2 on penalties
See the odds for the last sixteen at Marathonbet