2021/22 Champions League

Chelsea were perhaps unlikely winners of the 2020/21 Champions League. They beat Manchester City in the final but could only finish fourth in the English Premier League last season. Now they bid to make it all the way to another final.. It's a long hard road from the qualifying rounds to the group stages and then to the knock-out games where anything can happen. It was back in 1955 that the European Cup competition was launched. At that time, only champion participated but then changed in 1992. The Champions League was created, even  though you did not need to be a champion to take part.
This site will give you comprehensive coverage of the 2021/22 Champions League competition. If you want to know where to get the best odds and read previews of the top games, then this site is the place to come for all the information. We have experts who will do their best to lead you to big profits when bettting on the Champions League.  Every game from the group stages will be covered, why go anywhere else?
Bet on the Champions League with Bet365
CHAMPIONS LEAGUE BETTING TIPS: CHECK OUT THE STATISTICS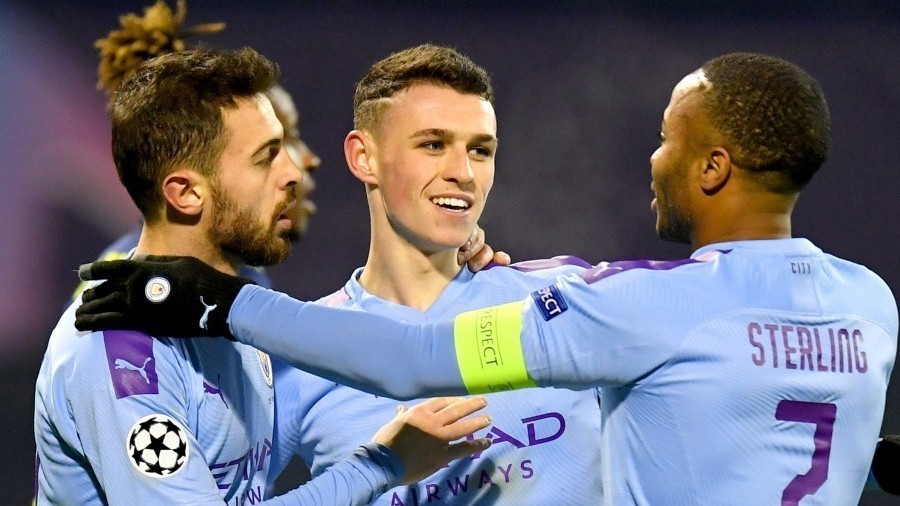 Statistics play a big part in the decision making process carried out by our expert team of previewers. There's no point just putting some money on the favourite because they are the ones expected to win. You need to look at the statistics to judge whether a team is in form or not. If a team has won its last three games, they might be in good form.
However, domestic form is very different from that in the Champions League. A team like Lokomotiv Moscow may be doing great in the Russian Premier League, but the Champions League is far tougher.
When it comes to the Champions League, statistics are very important. Here are ten key statistics that can help you make winning bets on this competition.
Chelsea only lost one game in winning the 2020/21 Champions League.
The last eight games played by Chelsea last season all had under 2.5 goals scored in them.
An average of 2.92 goals were scored in Champions League games last season.
Erling Haaland was the top goalscorer last season with ten goals.
41.2% of games last season ended in an away win, compared to 40.3% home wins and 18.5% draws.
57% of games had over 2.5 goals scored in them.
34.4% had over 3.5 goals scored.
Juan Cuadrado of Juventus had the most assists last season with six.
Both teams scored in 51.25% of games last season.
The most popular final score was 2-0.
See the latest Champions League odds at Marathonbet
2021/22 CHAMPIONS FORMAT

Teams will be hoping to see their Champions League season end with a game at the Stade de France in Saint-Dennis, Paris. That's where the 2021/22 Champions League final will tae place. The road to the final began on June 22 with the preliminary round being held. Now the qualifying rounds are taking place and will do so until August. Just 12 places in the group stages are up for grabs. 
The group stages are in the regular format of eight groups, each with four sides. The top two go into the knockout stages and the third place side goes into the Europa League. The knockout stages begin in early 2022 with matches being played over two legs until that final decider in Russia.
Dates for your Diary
Final - 28 May
Go to Bet365 to choose your group winners
Group Stages

Group A: Manchester City 12, PSG 11, RB Leipzig 7, Club Brugge 4
Group B: Liverpool 18. Atletico Madrid 7, Porto 5, AC Milan 4
Group C: Ajax 18, Sporting Lisbon 9, Borussia Dortmund 9, Besiktas 0
Group D: Real Madrid 15, Inter Milan 10, Sheriff Tiraspol 7, Shakhtar Donetsk 2
Group E: Bayern Munich 18, Benfica 8, Barcelona 7, Dynamo Kiev 1
Group F: Manchester United 11, Villarreal 10, Atalanta 6, Young Boys 5
Group G: Lille 11, Red Bull Salzburg 10, Sevilla 6, Wolfsburg 5
Group H: Juventus 15, Chelsea 13, Zenit St Petersburg 5, Malmo 1
Last 16
Manchester City got a 5-0 aggregate win over Sporting Lisbon.
Bayern Munich beat Red Bull Salzburg 8-2 on aggregate
Chelsea beat Lille 4-1 on aggregate
Benfica beat Ajax 3-2 on aggregate
Villarreal  beat Juventus on a 4-1 aggregate score
Atlético Madrid beat Manchester United 2-1 on aggregate
Real Madrid beat PSG 3-2 on aggregate
Liverpool beat Inter 2-1 on aggregate
Quarter Final First Leg results
Chelsea 1 Real Madrid 3 - second leg on April 12
Manchester City 1 Atletico Madrid 0 - second leg on April 13
Villarreal 1 Bayern Munich 0 - second leg on April 12
Benfica 1 Liverpool 3 -  second leg on April 13
Second legs
Real Madrid 2 Chelsea 3 (aet 1-3 at 90 mins} - Real Madrid w
Atletico Madrid 0 Manchester City 0 - Manchester City won 1-0 on aggregate
Bayern Munich 1 Villarreal 1 - Villarreal win 2-1 on aggregate
Liverpool 3 Benfica 3 - Liverpool won 6-4 on aggregate
Semi-Finals first legs
Manchester City 4  Real Madrid 3 -second leg on May 4
Liverpool 2 Villarreal 0 - second leg on May 3
Second Legs
Villarreal 2 Liverpool 3 - Liverpool won 5-2 on aggregate
Real Madrid 3 Manchester City 1 (aet 2-1 at 90 mins) - Real Madrid on 6-5 on aggregate.
Place your bets on the Champions League
Betting Odds after the semi-finals
Liverpool - 1/2
Real Madrid - 6/4