Champions League Prediction 2022-2023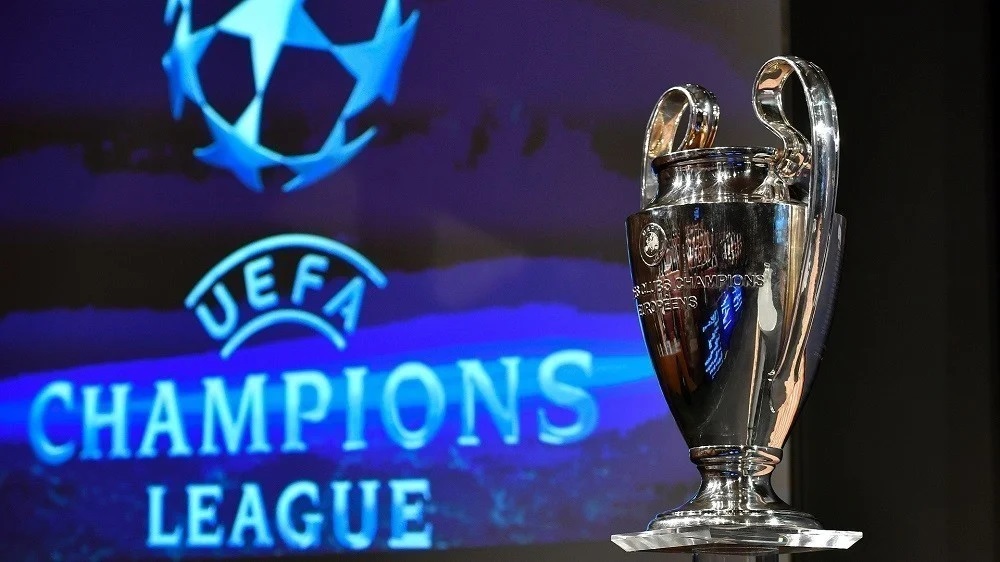 The Champions League is a competition that sports betting fans love to make predictions on. That's not surprising with clubs such as Liverpool, Manchester City, Chelsea, Tottenham, PSG, Marseille, Bayern, Dortmund, Real Madrid (14 times winner), Atletico, Barcelona, ​​Juventus, Inter Milan, and AC Mila all hoping to win the trophy..
The Champions League is a legendary competition. As it involves the best European teams every year, it is considered the most important in world football at club level. Gathering together the champions of each country, as well as the teams that have finished in the top positions, the Champions League is a dream for all football lovers. It is divided into three distinct phases of competition.
To begin with, there is the qualifying rounds that culminate in August. Then from September to November, the 32 remaining teams take part in the group stages. There are eight groups of four with the top two going into the knockout stages and the third placed side to the Europa League play-off round.
The knockout stages see 16 teams playing over two legs. The group winners cannot face each other at this stage This is followed by the quarter finals, semi-finals and the final that determines the European champions. Why don't you take advantage of this 2022-2023 edition to make some great bets? The Champions League odds are available on online betting sites.
Bet on the Champions League with Bet365
Dates for your Diary
Last 16: First Legs - February 14/15 and 21/22. Second Legacy - March 7/8 and 14/15.
Quarter Finals: April 11/12 and April 18/19
Semi Finals: May 9/10 and May 16/17
Final: To be played in Istanbul on June 10.
Final Group Tables
Group A: Napoli 15, Liverpool 15, Ajax 6, Rangers 0
Group B: Porto 12 Club Brugge 11, Bayer Leverkusen 5, Atletico Madrid 5
Group C: Bayern Munich 18, Inter Milan 10, Barceona 7, Viktoria Pilsen 0
Group D: Tottenham 11, Eintracht Frankfurt 10, Sporting Lisbon 7, Marseille 6
Group E: Chelsea 10, Milan 7, Red Bull Salzburg 6, Dinamo Zagreb 4
Group F: Real Madrid 13, RB Leipzig 12, Shakhtar Donetsk 6, Celtic 2
Group G: Manchester City 11, Borussia Dortmund 8, Sevilla 5, FC Copenhagen 2
Group H: Benfica 14, Paris St-Germain 14, Juventus 3, Maccabi Tel Aviv 3
Make your Champions League selections at VBET
Draw for the Last 16
RB Leipzig v Manchester City
Club Bruges v Benfica
Liverpool v Real Madrid
AC Milan v Tottenham
Eintracht Frankfurt v Napoli
Borussia Dortmund v Chelsea
Inter Milan v Porto
Paris St-Germain v Bayern Munich
First Legs - February 14/15 and 21/22. Second Legs - March 7/8 and 14/15.
CHAMPIONS LEAGUE BETTING TIPS: CHECK OUT THE STATISTICS
In order to make the best possible prediction on the Champions League, you need to know some key figures. First of all, let's talk about the volume of goals scored. In the last few years, and this has been confirmed again in the last season, the average number of goals per game in the Champions League is very high, reaching 2.87 goals per match. In addition, there are 57% of games validating the +2.5 goals , and 39% the +3.5 goals . You will have understood that you will have to bet on an avalanche of goals in 2022-2023 if you want to place some reliable predictions on the sports betting sites. 
In the same spirit, note that home advantage plays a major role in the Champions League. In addition to the fact that the "Both teams score" bet was validated in 52% of the matches last year, take into consideration that the ratio of home wins reaches 48% for this last edition (22% of draws, 30% of away wins) . In case of doubt, don't hesitate to try the double chance 1 or 2 when betting on the current tournament. With still so few draws in the competition, the N should be avoided for your Champions League bets.
Finally, in addition to noting that the most common scoreline remains 2-1 (or 1-2) which was found in 16% of the matches last year, you will note that the most prolific quarter of the competition remains the classic 76-90 ' with 23.5% of the goals . In 2022-2023, the "Goal between the 75th and 90th" bet will be one of the most interesting to accumulate during the competition. Generally, it will allow you to put £60 net directly in your pocket for a £100 bet. So don't hesitate to give it a try, it could boost your prize fund at the bookmakers.
See the latest Champions League odds
Champions League: Our free prediction for 2022-2023

As every season, the best European teams can claim to win the Champions League 2022-2023. Whether we're talking about defending champions Real Madrid, or other giants such as Manchester City, Bayern Munich, PSG, Barcelona, ​​​​Liverpool or Juventus, there are many clubs who are in contention for the title and should be favored in your predictions . If it's still a bit early to say, Pep Guardiola's Premier League champions seem to be the ones to follow. The odds offered by the bookmakers for their first title are tempting/
Odds on the Champions League winner:after Draw for Last 16
Manchester City, odds of 2.61
Bayern Munich, odds of 8.00
PSG, odds of 10,00
Liverpool, odds of 10.00
Real Madrid, odds of 13.00
Napoli, odds of 13.00
Chelsea, odds of 15.00
Tottenham odds of 17.00
Benfica, odds of 26.00
Inter, odds of 34.00
Borussia Dortmund, odds 51.00
Milan, odds of 51.00
RB Leipzig, odds of 67.00
Benfica, odds of 81.00
Porto, odds of 101.00
Eintracht Frankfurt, odds of 101.00
Club Brugge, odds of 151.00
Odds taken from Bet365.com
Go to Bet365 to choose your group winners