The Six Nations is back in February, as Europe`s top six International sides do battle once again. After Ireland were crowned Champions last year, the 2019 Six Nations tournament is set to be another exciting touurnament of this challenging competition. Over the next 6 weeks, Ireland, England, Wales, Scotland, France and Italy compete to become the 2019 Six Nations Champions, with the final game of the tournament taking place on Sunday Match 17th.
Let's take a quick look at the teams and some of the six nations statistics.
Six Nations Final Standings 2018/19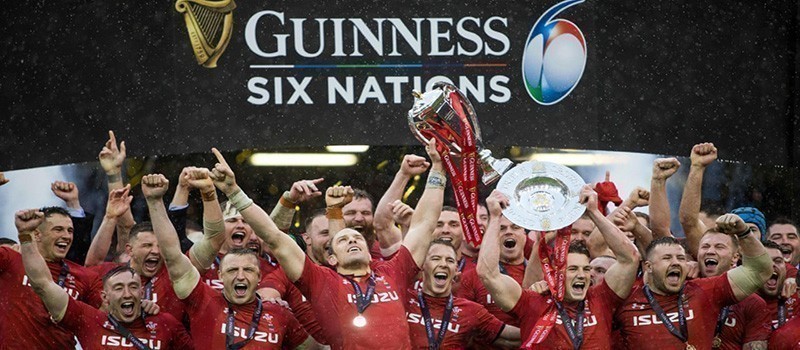 Winner: Warren Gatland's Wales completed the Grand Slam in this year's Six Nations for the first time since 2012. With this being their 27th title, they are ranked second in terms of overall tournament wins - behind only England, who have won the competition 28 times.
Final Table: England took second place in the 2019 Six Nations - and while it was an improvement from their dismal performance in the 2018 edition, they were no doubt disappointed to miss out on the title. Defending Champions Ireland got off to a bad start - suffering a shock defeat to England in Dublin on the opening weekend - and never quite looked like the team that beat New Zealand last August. France came in fourth, winning two and losing three, while Scotland took just nine points from one win and one draw to finish in fifth. Italy were handed yet another wooden spoon, for the fifth consecutive year.
SIX NATIONS: THE TEAMS
Ireland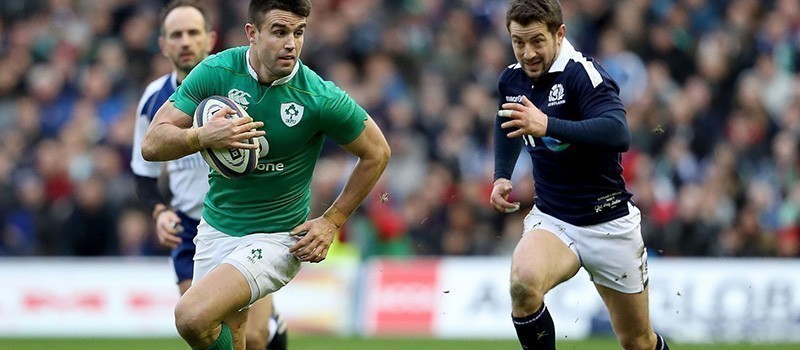 With the Irish camp in high spirits in the wake of an historic 16-9 victory over New Zealand at the Aviva Stadium in Dublin, the Irish will be hoping to make it two in a row for the 2019 Six Nations. As one of the favourties for this year's competition, Ireland will kick-off the competition at home against England, and will hope to finish the competition with an away win against Wales at the Principality Stadium in Cardiff on March 16th. Especially now that the half-back duo of Johnny Sexton and Conor Murray have returned to the squad, their fixtures are always exciting to watch!
Check out all Six Nations Odds!
England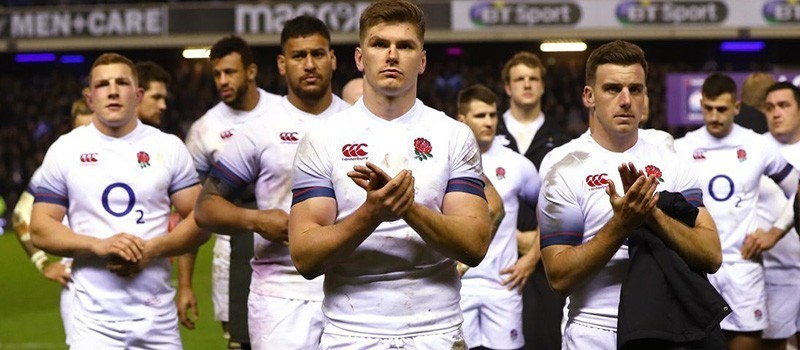 After a very disappointing campaign last season, England will be hoping to bounce back after a poor finish to the 2018 competition, which left them in 5th place. Eddie Jones' side will host three games: against France and Italy, with the final game of the tournament against Scotland at Twickenham. With world-class talent like Captain Owen Farrell and Billy Vunipola on their side, England are bookmakers' favorites to win this year.
Check out England Six Nations Odds!
Wales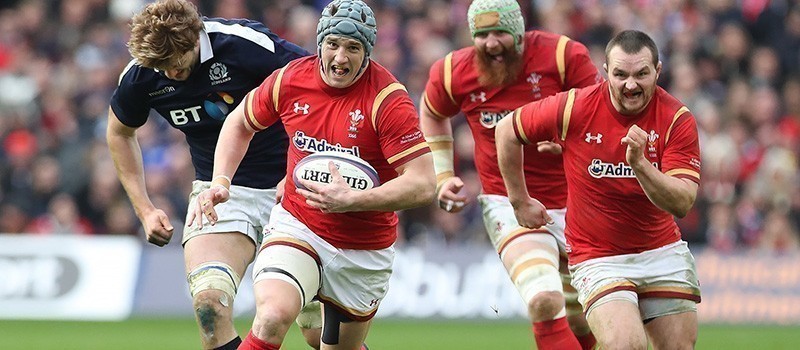 It's been 6 years since Warren Gatland's men last won the Six Nations in 2013. Wales will be aiming to change their luck in the competition this year in his last Six Nations campaign as manager. Wales finished 2nd last year, and this time round they look like they could have the form to win it. Three scheduled games away from home will see the Welsh travel to Paris, Rome and Edinburgh, before they host Ireland at the Principality Stadium in the last weekend of the tournament. With experienced names such as Johnathan Davies, George North and Liam Williams, the Welsh are strong contenders for the title.
Check out all Six Nations Betting Odds now!
Scotland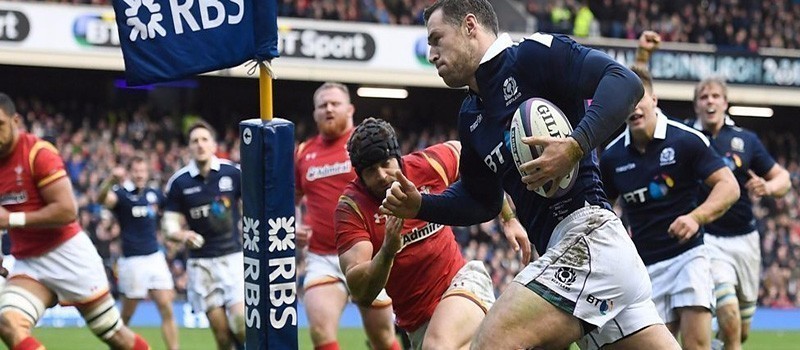 The Scots finished both 2nd and 3rd in the last two years in more positive campaigns than thay have seen in previous years, as it seems that they are fast becoming an international team to be reckoned with. Three games at home in Edinburugh will see Italy, Ireland and Wales travel to Murrayfield, before Scotland head to Twickenham on the final day of the tournament. With plentry of new talent like Edinburgh's Blair Kinghorn, combined with old Six Nations hands like Greig Laidlaw, Scotland are the underdogs to watch.
Check out all Six Nations Odds on Scotland!
France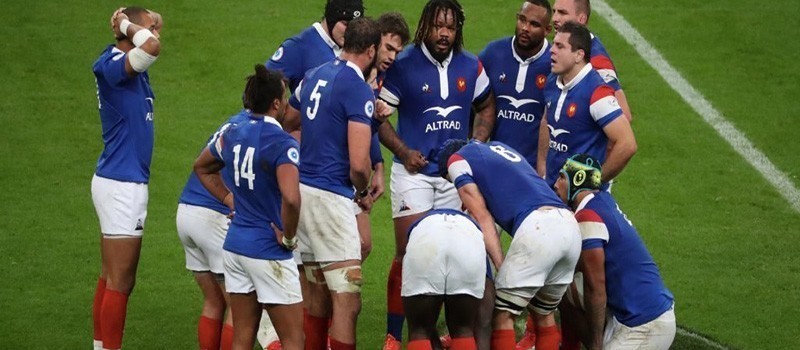 It's been 9 years since the Blues saw Six Nations victory, as 2010 was the last time they managed to win the trophy. While their recent campaigns have left something to be desired, the French are never to be written off in big games. Always a tough opponent, a trip to the Paris is never an easy fixture for any team, as Wales and Scotland will soon find out. Julian Marchand, Louis Picamoles, Yoann Huget and co. try to make their presence known in Rome on the final day of this year's tournament.
Check out all French Six Nations Odds!
Italy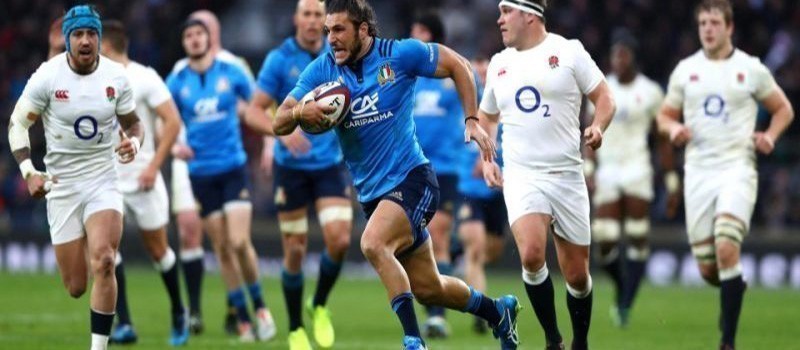 Unfortunately for the Italians, their Six Nations history has resulted in perhaps too many 'Wooden Spoon's', as they have finsihed last in the standings 13 times since the Six Nations began. It's not all doom and gloom for the Italians though, as they've been known to cause a few big upsets int heir day, as Michele Campagnaro and Tommaso Allan will aim to emulate this year. 
Check out all Six Nations Odds!
SIX NATIONS WINNER ODDS
SIX NATIONS TOP TRY-SCORER ODDS
KEY STATS OF THE SIX NATIONS
Since 2000, and the evolution of the 5 Nations into the 6 Nations, four teams have dominated the competition:
England have won 6 times
France have won 5
Wales have won 4
Ireland have won 4
Scotland and Italy have yet to achieve Six Nations victory. To win the Grand Slam, a team must win all 5 games, which has happened only 10 times in the history of the competition - France and Wales have won 3 Grand Slams, while England and Ireland have 2 apiece. The team that does not win any games gets handed the 'Wooden Spoon', which Italy have recieved 13 times.
Bet on your favourite Six Nations Team!
BETTING ON THE SIX NATIONS
Form in the Six Nations often occurs in cylces for teams, and itis important to take this into account before betting. Player injuries, test fixture results, all can have an imapct on your Six Nations bet.
Place you wager at Bet365 now!
FORMAT OF THE TOURNAMENT
The Six Nations takes place over 5 weekends, with a total of 15 games - each team plays each other only once. The points system of the Six Nations is as follows:
4 points for a win
2  points for a draw
0 points for a loss
A bonus point for a team that scores 4 or more tries