The 2022 Six Nations Championship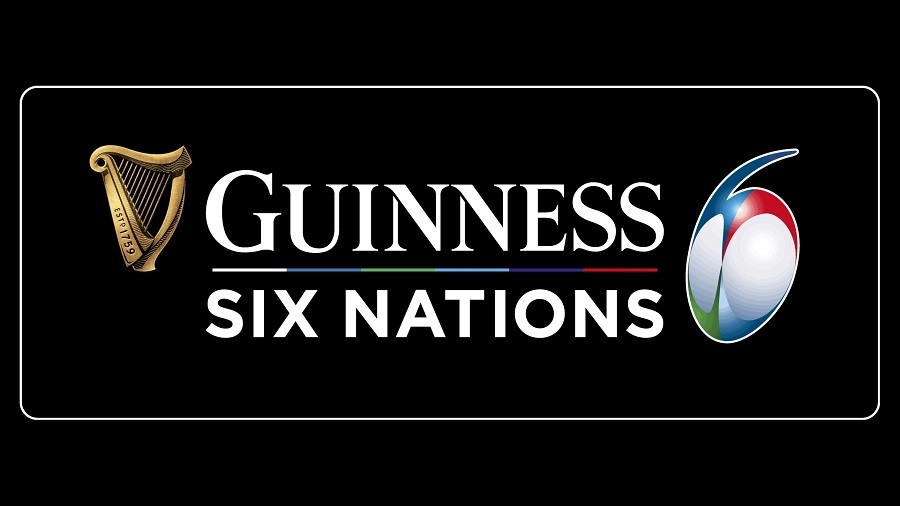 Rugby fans the world over love the big events where the best teams can test their strength against each other. The Six Nations is as big as it comes and is only surpassed by the World Cup. The tournament is the oldest international tournament and had its very first edition back in 1883. Europe's elite rugby tournament has seen many changes after initially starting out with just the four Home Nations and then finally growing to the present Six Nations. France joined the competition in 1910 and Italy were the last team to join in 2000. This season the competition will run from February 5 to March 19.
Predicting the winner is no easy task and the 2021 edition showed that even the underdog team can emerge victorious if things go their way. Wales certainly had Lady Luck on their side as they played three of their five matches against 14 men after the opposing teams had a player sent off. At the start of most Six Nations there is always the talk of England and France being the favourites purely because of the number of players at their disposal. A truly great team needs depth not only a great Matchday 23 but even further depth is required in case of injuries. Betting on the Six Nations has added a new dimension for fans as you will be glued till the final whistle even if the final result is known with time to spare. The reason for this is the betting options like Total Points in a match or Anytime Tryscorer requires watching till the very end.
Check out the Six Nations odds at Bet365
Six Nations Rugby predictions: what you need to know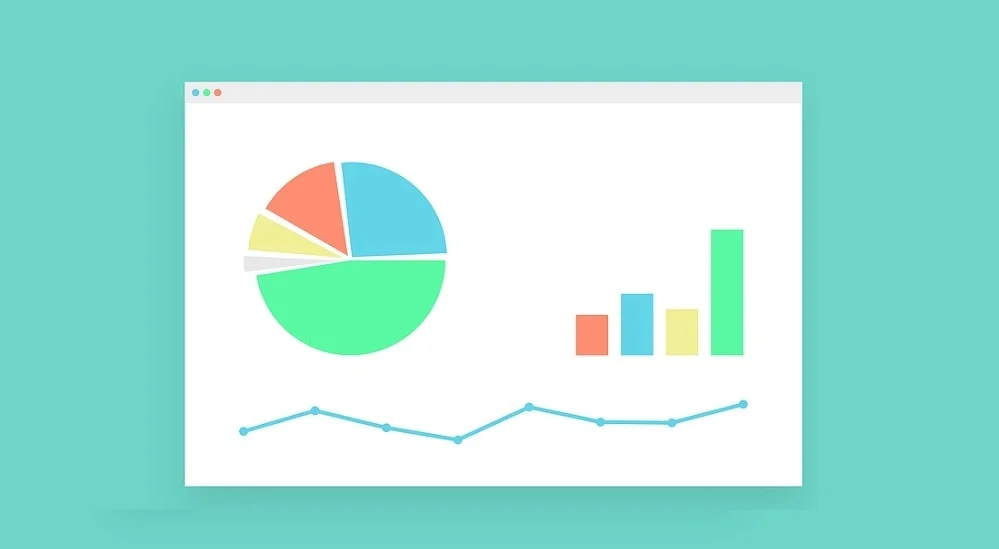 There are many key players across the tournament and the absence of some of these key players could have serious repercussions for the respective teams. France have an excellent all round team but will struggle if there was an injury to their talisman Anton Dupont. There may be able replacements but replacing the current World Player of the Year is an almost impossible task. England are another team that will be severely affected if injury prone Manu Tuilagi is unavailable as he lifts the entire team with his bullocking runs in midfield and this was never more evident than in the World Cup semifinal when they beat the All Blacks. There is no other player that will be more missed by a team than Johnny Sexton. The injury riddled star is the catalyst of everything positive about Ireland and they rarely loss when he plays. Their best chance of winning the title is to keep Sexton fit.
In order for fans to make good decisions regarding their bets they need to do the necessary research before the match commences. The format of the competition is obviously crucial although its current format has been in place since 2000. Each team plays each of the other teams once giving them a total of five matches played at the end of the tournament. The draw is sometimes kinder to a specific team as that team will play three home matches and only two away matches. France find themselves in that fortunate position this year with home games against Italy, Ireland and England and away games against Wales and Scotland. They will fancy their chances in these away games as their two away opponents are not as strong as England and Ireland.
The team that is on top of the log after completion of all matches on the 19 March will be declared the winner. In the event of more than one team finishing on the same number of point then the team with the best points differential will be declared the champion. Each team will be awarded four points for a win and an extra bonus point if they score four or more tries. In a drawn match both teams are awarded two points each but they could potentially get three point if they score four or more tries. The losing team in a match does not necessarily leave empty handed as a defeat by 7 or less points warrants a losing bonus point.
Bet on the Six Nations at William Hill
These are some interesting statistics from the last Six Nations and will be a good guide on what to possibly expect this season. There will be other factors like the form of the respective teams and players so don't bet your house on these stats repeating themselves.
47% success when playing at home
None of the games were drawn
53% matches with bonus point for losing by 7 or less points
53% of matches with bonus point for scoring 4 or more tries
60% of matches with 5 or more points difference
46% of matches with 10 or more points difference
40% of matches with 15 or more points difference
33% of matches with 20 or more points difference
Handicap betting is the most popular and exciting form of rugby betting with the outcome of your bet in the balance until the final whistle. There are sometimes very generous odds offered especially for the away team on the day so it's a good idea to have a flutter on the away handicap at times. Wales for example are worth a bet on the handicap when they are the underdogs in a match as they have a great defence and seldom lose by a big margin.
Check out all the Six Nations Odds!
Fixtures, Results and Tables
Week One
Saturday 5 February -  Ireland 27 Wales 9, Scotland 20 England 17
Sunday 6 February -    France 37 Italy 10
Week Two
Saturday 12 February -  Wales 20 Scotland 17, France 30 Ireland 24
Sunday 13 February -     Italy 0 England 37
Week Three
Saturday 26 February -  Scotland 17 France 36, England 23 Wales 19
Sunday 27 February -     Ireland 57 Italy 6
Week Four,
Saturday 11 March -      Wales 9 France 13
Sunday 12 March -        Italy 22 Scotland 33 England 15 Ireland 30
Week Five
Sunday 19 March -        Wales 22 Italy 23 Ireland 26 Scotland 5 and France 25 England 13
Final Table
| | | | | | | | | | |
| --- | --- | --- | --- | --- | --- | --- | --- | --- | --- |
| Country | Played | Won | Drawn | Lost | Scored | Conceded | Bonus Points | Points Difference | Total Points |
| France | 5 | 5 | 0 | 0 | 141 | 73 | 5 | +68 | 25 |
| Ireland | 5 | 4 | 0 | 1 | 168 | 63 | 5 | +105 | 21 |
| England | 5 | 2 | 0 | 3 | 101 | 96 | 2 | +5 | 10 |
| Scotland | 5 | 2 | 0 | 3 | 92 | 121 | 2 | -29 | 10 |
| Wales | 5 | 1 | 0 | 4 | 76 | 104 | 3 | -28 | 7 |
| Italy | 5 | 1 | 0 | 4 | 60 | 181 | 0 | -121 | 4 |
Find great Six Nations Odds at Bet365!
BETTING ON THE SIX NATIONS
There are several factors that you need to consider when placing bets on the Six Nations Championship. Look at areas such as current form, the team news (are there key players missing or returning to action?), whether a team is strong at home or on their travels and the importance of the match. Also look at the teams that have three home games and only two on the road.
FORMAT OF THE TOURNAMENT
The Six Nations takes place over 5 weekends, with a total of 15 games - each team plays each other only once. The points system of the Six Nations is as follows:
4 points for a win
2  points for a draw
0 points for a loss
A bonus point for a team that scores 4 or more tries or only loses by a margin of seven points or less. A team fulfilling both of these conditions will receive two points.
Check out all Six Nations Odds at William Hill!
Ireland a Major Force in 2022
The Irish had many things go against them in last season's tournament with injuries and suspensions playing a big part in their poor performance. The draw this year favors them as they have three home matches which is an advantage but their two away games are against their biggest rivals for the title, England and France. The old saying of you have to beat the best to be the best is most relevant here. These are Ireland's fixtures for the upcoming tournament.
Day 1: Ireland-Wales (05/02)
Day 2: France-Ireland (12/02)
Day 3: Ireland-Italy (27/02)
Day 4: England-Ireland (12/03)
Day 5: Ireland-Scotland (03/19)
Six Nations: Our free prediction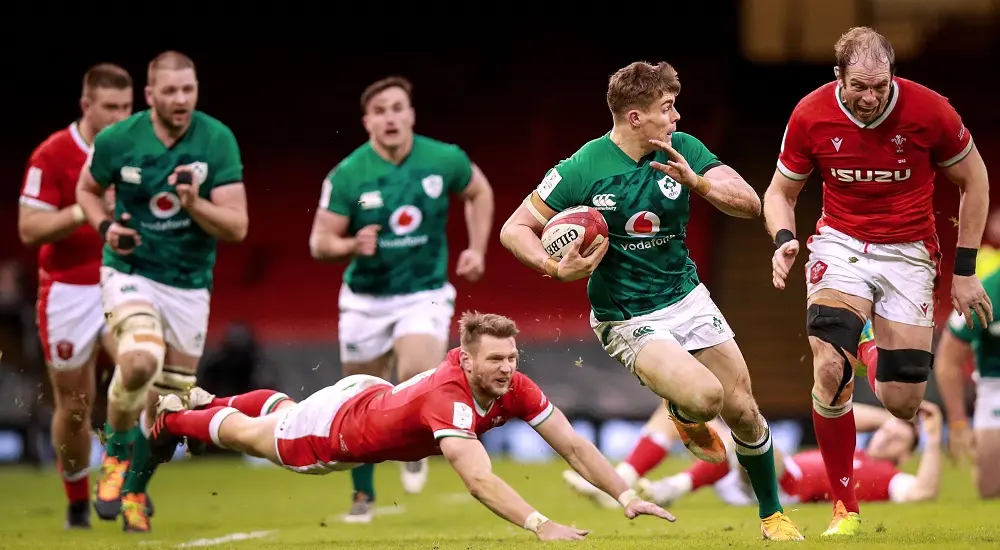 Ireland had a poor 2021 edition of the Six Nations and will be raring to make up for it in this year's edition. They have probably the most balanced all round side led by Johnny Sexton but also have arguably the best tighthead in Europe in Tadhg Furlong. Coach Andy Farrell has great depth and talent available to him and we saw this when they humbled the mighty All Blacks 29-20.They are worth a bet with good odds on being the outright Championship winner.