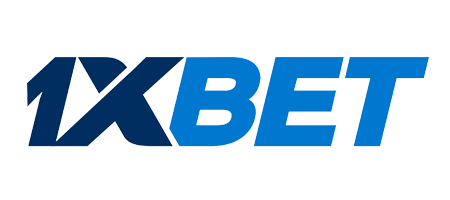 1xBet Promo Code
Are you planning to register with 1xBet? Use the promo code WINVIP1 on this form.
1xBet has a welcome offer that can see you receive up to €100 but you must use the promo code WINVIP1 to receive this. The bonus funds that head into your new 1xBet account (please note the site isn't currently available in the UK, when it is we'll let you know right away) will get your time with them off to the perfect beginning. There is some great sporting action going on at 1xBet so make the most of the excellent 1xBet bonus. You can find out lots more about the site by reading our in-depth 1xBet review.
How do I use the 1xBet promo code?
It's a great decision to register an account with the 1xBet website and receive their welcome bonus, it's an easy task. All that is initially required is to click on a link on this page. That'll take you to the 1xBet website where using the promo code WINVIP1, you can receive a bonus of up to €100. Here's the steps that are required:
Click on the 1xBet link
Fill in the registration form and use the promo code WINVIP1
Make your first deposit with the site and receive a 100% bonus up to €100.
Ensure you verify your new account
That's all you need to do to get your hands on the welcome bonus that 1xBet have to offer at present. For more information, you can read our 1xBet Bonus page. Or just click on one of the links on this page and then register that new account.
Using the 1xBet Promo Code: Step by Step
You won't want to miss out on this bonus and everything that they have to offer, so sign-up with 1xBet today. They have that excellent welcome bonus and here are the steps that need to be taken to receive it. Ensure you use the Promo Code WINVIP1  in order to receive this great offer.
1. Click on the 1xBet Link
To be able to receive the welcome offer of up to €100, you need to access the 1xBet website. To do this, just click here and this will take you straight to the 1xBet website. 
Register with 1xBet right now!
2 Ensure you use the Promo Code
Registering with 1xBet doesn't take you long at all. Click on a link on this page to go to the site, then look for the  green icon in the top right corner of the homepage. Just click on that and your registration process will begin. Fill in the required details and ensure that when asked for a promo code, you use WINVIP1. Doing so will make you valid for their welcome offer.
3: Complete the rest of the form
Now you can concentrate on filling out the rest of the 1xBet registration form. It's the usual set of questions that you may well have answered on several other occasions. The information that you supply the site with is confidential. It is important that you give the site your correct details or this could cause some problems in the future, especially with banking details.
4 Make your First deposit
This is where you can get closer and closer to starting to play on the 1xBet website. You will have completed the registration form that is required. You will need to set a payment method from the good selection that they have. Once that is done, you can make your first deposit, and this is the vital part of receiving your welcome bonus. The amount that you deposit will be 100% matched by 1xBet up to a total of €100.
5 : Verify your Account
It is important that you verify your new 1xBet account. This is required to ensure that you are of a legal age to gamble on the site and own the payment method that is being used. You will be required to supply some proof of your ID. A full list of accepted documents is given on the website.
Open your 1xBet account today!
What is the 1xBet promo code for?  
By using the links on this page, you can go to the 1xBet site and go through the easy task of completing their registration form  Please don't forget to use the promo code WINVIP1,  so you will be able to receive the welcome offer that 1xBet have for its new customers.  Here is what is on offer at the site.
| | | |
| --- | --- | --- |
| Advantage | Details | Validity Limit |
| Welcome Bonus | 100% matched bonus on first deposit up to €100 | 31/12 2023 |
That is the offer that you will receive if using the promo code WINVIP1. You will find that there are other promotions available on the website that will make playing at 1xBet even more enjoyable.
What are the Terms and Conditions for the 1xBet promo code?
When you join the 1xBet sportsbook, there will also be terms and conditions that have to be followed. It is important to do this as failure to do so may result in you losing out on the offer. Firstly, you will need to use the WINVIP1 promo code to receive this welcome offer. There are other terms and conditions though and these include:
Being aged 18+ and therefore of a legal age to gamble.
Living in a country that is not on their restricted list.
This must be your first account with 1xBet.
You need to register, use the promo code WINVIP1 and make the required deposit.
You must be the holder of the payment method that you have selected to use on the site.
All your account details must be correct to receive this offer.
This welcome offer cannot be used in conjunction with any other 1xBet promotion.
Successfully following the terms and conditions (full list on the website), means you will be able to receive the 1xBet welcome offer, so click on our link and begin the registration process.. Failure to follow the terms can mean you will not be able to gamble on the site, so please ensure you read the terms and conditions and follow them. Read our 1xBet bonus page for full details of what can be received.
Register with 1xBet right away!
Is there a no-deposit promo code for 1xBet?
A no-deposit promo code means you can receive a welcome bonus without the need to first make a deposit into your account. There are few sites that offer this and if you wish to receive a welcome bonus from 1xBet, you will need to make a deposit into your new account. 
Why you should be registering with 1xBet
If you are still a bit undecided over whether to click on our link and then register with 1xBet, there are plenty of reasons for you to use this link and start the registration process. They have an excellent welcome offer and also several other promotions available. Their coverage of sporting events is excellent with betting opportunities galore, this includes lots of in-play betting. It really is a site that you will enjoy being a member of, so don't delay, become a member of 1xBet now.
Other 1xBet Promotions
Be sure to regularly check the 1xbet promotions page as they will often offer special one day deposit bonuses such as: 'Lucky Friday' where you can receive a 100% matched bonus up to €100. 
Losing Bets Bonus:
Losing streaks in sports betting are certainly no fun. 1xbet does their best to try to alleviate the pain with their 'Series of Losing Bets' bonus. If you are unfortunate enough to lose 20 consecutive bets you could be eligible for up to €500 depending on your betting stake. A €10 stake would be required to receive the full €500, while a €5 stake would net you €250 and a €1 stake would return you with €100.
Texte du CTA