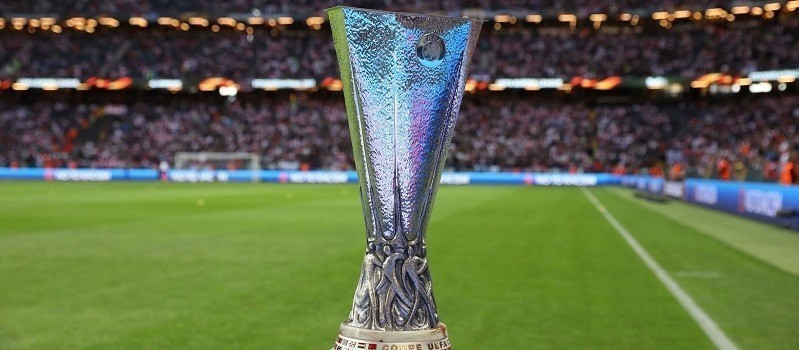 The Europa League is the secondary tournament to the prestigious Champions League. Formerly known as the Fairs Cup and UEFA Cup, teams from all over Europe will be competing in both group and knock-out stages. There are 12 groups and then eight teams from the Champions League (those finishing third in their groups) join to create a knock-out stage with 32 teams battling it out to lift the trophy.
It may be seen as a lesser tournament and the top teams do tend to play weakened sides. However, the importance of this competition cannot be denied. It's amazing how club managers show added interest in the latter stages. Why? Well, the winners of this competition gain a place in next season's Champions League and that could be worth millions of pounds to their club.
Teams qualify for the Europa League in two ways. Firstly, they can qualify via their league position the previous season. They could finish as low as seventh in the table and find themselves in the Europa League. The other route into the Europa League is to win your domestic cup, that used to take you into the European Cup Winners Cup in the past.
There have been some big winners of the Europa League in recent years, though quite often it's just been Sevilla. The Spanish side won the 2019/20 Europa League beating Inter Milan in the final. That was their sixth UEFA Cup/Europa League triumph. They had already qualified for the Champions League and their only hope of retaining this cup is if they finish third in their Champions League group.
Our team of betting experts will guide you through this competition. They will be writing previews for the top games and this page will be updated throughout the competition with the latest news and odds.  
Bet on the Europa League with Bet365!
Dates for your Diary
Group stages - October 22 to December 10
Draw for the knockout stages - December 14
Last 32 - February 18 and 25.
Draw for the last 16 - February 26
Last 16 - March 11 and 18
Draw for rest of the competition - March 19
Quarter Finals - April 8 and 15
Semi-Finals - April 29 and May 6
Final - May 26 in Gdansk
Make your Europa League wagers at Betway
Draw for the Last 32
Wolfsberger v Tottenham
Dynamo Kyiv v Club Bruges
Real Sociedad v Manchester United
Benfica v Arsenal
Red Star Belgrade v AC Milan
Royal Antwerp v Rangers
Slavia Prague v Leicester
RB Salzburg v Villarreal
Braga v Roma
Krasnodar v Dinamo Zagreb
Young Boys v Bayer Leverkusen
Molde v Hoffenheim
Granada v Napoli
Maccabi Tel-Aviv v Shakhtar Donetsk
Lille v Ajax
Olympiakos v PSV Eindhoven
Choose your group winners at Bet365
Europa League Statistical Analysis
Statistics can tell you a lot about what might happen in a football game. It can give you vital information about which teams are in form, who is scoring lots of goals, who is struggling to get on the scoresheet and how teams are getting on at home and away. Here are ten key statistics from the 2019/20 Europa League.
Europa League winners Sevilla won nine of their 12 games last season and only lost one match.
53.8% of games played in last season's Europa League had over 2.5 goals scored in them.
Both teams scored in 51% of Europa League games last season.
24.1% of goals scored last season came after the 75th minute.
Arsenal scored 15 goals in the Europa League last season, eight of those came after the 75th minute.
Bruno Fernandes was the top scorer last season with eight goals. He was one clear of Romelu Lukaku with seven (own goals not conceded).
Rangers, Wolfsburg and Eintracht Frankfurt topped the yellow cards list with 21 each.
56.4% of goals scored last season came in the second half of matches.
Only Gent and Braga were unbeaten in the group stages last season.
Inter Milan only conceded one second half goal last season in the Europa League. That was the winning goal for Sevilla in the final and a Romelu Lukaku own goal.
Make your Europa League selections at Bet365
Latest Odds for the 2020/21 Europa League

Here are the current odds for the 2020/21 Europa League after the group draw was made on October 2.
Back the Europa League winner at William Hill
EUROPA LEAGUE: OUR FREE FORECAST FOR THE 2020-21 SEASON

This isn't the easiest of competitions to predict. There are several factors that have to be taken into consideration. There's the fact that teams tend to play weakened sides in the Europa League. This is definitely the case in the group stages. Choosing to bet clubs that have strong squads and a light injury list is a good suggestion. Always keep an eye out for the team news before you place a bet on the Europa League. That's especially the case in  second leg ties in the knock-out rounds after big first leg victories.
There are some top teams in this competition. England are represented by Leicester City, Tottenham and Arsenal. From Spain, we have Granada, Real Sociedad and Villarreal, so perhaps another Spanish triumph isn't likely. The 2020/21 Europa League winners could well come from Italy. They are represented by Roma, AC Milan and Napoli.
Ensure that you read the expert views of our tipsters. They will help you make your decison with their excellent and well-researched opinions on the upcoming games. 
Check out the latest odds on the 2020/21 Europa League at Bet365