2021/22 Europa League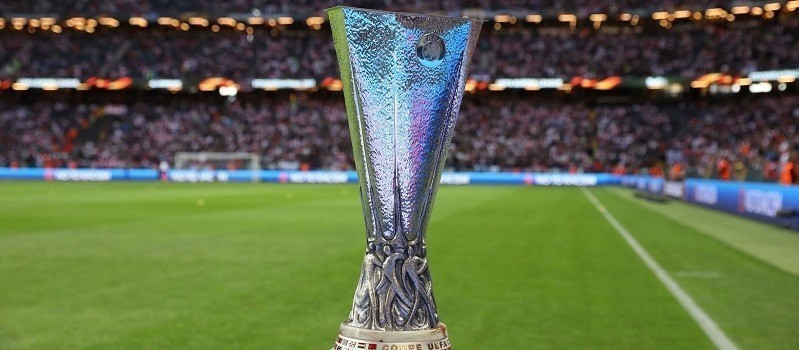 The Europa League is the secondary tournament to the prestigious Champions League. Formerly known as the Fairs Cup and UEFA Cup, teams from all over Europe will be competing in both group and knock-out stages. This year sees a new format for the Europa League due to the introduction of the Europa Conference League.
There will only be two qualifying rounds played and rather than 12 groups of four, there will be eight groups of four this season. The group winners will automatically go into the last 16 (previously it was the last 32). The eight runners-up will go into the knockout play-off round alongside the eight third placed sides in the Champions League groups. 
It may be seen as a lesser tournament and the top teams do tend to play weakened sides. However, the importance of this competition cannot be denied. It's amazing how club managers show added interest in the latter stages. Why? Well, the winners of this competition gain a place in next season's Champions League and that could be worth millions of pounds to their club. However, with teams needing to win their group to get into the last 16, then perhaps some stronger line-ups will be played. The chance to avoid two games in the play-off round will be an incentive.
There have been some big winners of the Europa League in recent years, though quite often it's just a Spanish side. They have won three of the last four Europa Leagues, including the last two. Vlllarreal are the holders but can only retain their title if finishing third in their Champions League group.
The final this year will be held in Seville on May 18, 2022. Our team of betting experts will guide you through this competition. They will be writing previews for the top games and this page will be updated throughout the competition with the latest news and odds.  
Bet on the Europa League with Bet365!
Dates for your Diary
Final - Seville May 18
Make your Europa League wagers at 1xBet
Group Stages
Group A: Lyon 16, Rangers, Sparta Prague 7, Brondby 2
Group B: Monaco 12, Real Sociedad 9, PSV Eindhoven 8, Sturm Graz 2
Group C: Spartak Moscow 10, Napoli 10, Leicester City 8, Legia Warsaw 6
Group D: Eintracht Frankfurt 12, Olympiakos 9, Fenerbahce 6, Royal Antwerp 5
Group E: Galatasaray 12, Lazio 9, Marseille 7, Lokomotiv Moscow 2
Group F: Red Star Belgrade 11, Braga 10, Midtjylland 9, Ludogorets 2
Group G: Bayer Leverkusen 13, Real Betis 10, Celtic 9, Ferencvaros 3
Group H: West Ham 12, Dinamo Zagreb 10, Rapid Vienna 6,Genk 5
Play-off Round Results
This sees the eight second placed sides in the group stages playing the eight third-placed teams from the Champions League. The winners join the eight Europa League group winners in the last 16.
FC Séville beat Dinamo Zagreb 3-2 on aggregate
Atalanta  beat Olympiakos on aggregate
Leipzig got a 5-3 aggregate win over Real Sociedad
Barcelona beat Napoli 5-3 on aggregate
Real Betis beat Zénit St Petersburg 3-2 on aggregate
Rangers beat Borussia Dortmund by an aggregate score of 6-4
Braga won a penalty shoot-out against Sheriff after the aggregate scores ended 2-2
Porto beat Lazio 4-3 on aggregate.
Last 16 aggregate scores
Rangers 4 Red Star Belgrade 2
Braga 3 Monaco 1
Porto 1 Lyon 2
Atalanta 4 Bayer Leverkusen 2
Sevilla 1 West Ham United 2
Barcelona 2 Galatasaray 1
RB Leipzig v Spartak Moscow - Leipzig receive a bye due to suspension of Russian teams.
Real Betis 2 Eintracht Frankfurt 3
Quarter Final First Leg Results
RB Leipzig 1 Atalanta 1
Eintracht Frankfurt 1 Barcelona 1
West Ham United 1 Lyon 1
Braga 1 Rangers 0
Quarter Final Second Leg Results
Atalanta  0 RB Leipzig 2 - Leipzig won 3-1 on aggregate
Barcelona 2 Eintracht Frankfurt 3 - Frankfurt won 4-3 on aggregate
Lyon 0 West Ham United 3 - West Ham won 4-1 on aggregate
Rangers 3 Braga 1 (aet 2-1 at 90 mins) - Rangers won 3-2 on aggregate
Semi-Final first legs
RB Leipzig  1 Rangers 0
West Ham United  1 Eintracht Frankfurt 2
Semi-Final second legs
Rangers 3 RB Leipzig 1 - Rangers won 3-2 on aggregate
Eintracht Frankfurt 1 West Ham United 0 - Eintracht Frankfurt won 3-1 on aggregate
Choose your Europa League winners at Bet365
Europa League Statistical Analysis

Statistics can tell you a lot about what might happen in a football game. It can give you vital information about which teams are in form, who is scoring lots of goals, who is struggling to get on the scoresheet and how teams are getting on at home and away. Here are ten key statistics from the 2020/21 Europa League. Look out for an updated version when the groups are confirmed.
Europa League winners Villarreal played 15 games to win the title and didn't lose any of them.
Spanish sides have won this competition for three of the last four years.
The past two seasons have seen teams transferred from the Champions League lose in the Europa League final.
57.1% of games played in last season's Europa League had over 2.5 goals scored in them.
22.4% of matches had over 3.5 goals scored in them.
An average of 3.03 goals was scored in Europa League games last season.
44.6% of games were won by the home side, 36.6% by the away team and 16% draws.
Four players were joint top scorers last season, each with seven goals. They were: Pizzi of Benfica, Yusuf Yazici of Lille, Borga Mayoral of Roma and Gerard Moreno of Villarreal.
Three players had the most assists: Samuel Wukchueze and Gerard Moreno from Villarreal and Galeno of Braga.
.Make your Europa League selections at Bet365
EUROPA LEAGUE: OUR FREE FORECAST FOR THE 2021/22 SEASON

This isn't the easiest of competitions to predict. There are several factors that have to be taken into consideration. There's the fact that teams tend to play weakened sides in the Europa League.  Choosing to bet on lubs that have strong squads and a light injury list is a good suggestion. Always keep an eye out for the team news before you place a bet on the Europa League. That's especially the case in  second leg ties in the knock-out rounds after big first leg victories.
There are some top teams in this competition. England are represented by Leicester City and West Ham United. From Spain, we have Real Betis  and Real Sociedad  so perhaps another Spanish triumph isn't likely. The 2020/21 Europa League winners could well come from Italy. They are represented by Lazio and Napoli. Then there are the teams that come into the competition from the Champions League. Atletico Madrid did that in 2017/18 and won the Europa League. Our advice is to bet on the outright winner when the knockout stages are reached. Ensure that you read the expert views of our tipsters. They will help you make your decison with their excellent and well-researched opinions on the upcoming games. 
Check out the latest odds on the 2021/22 Europa League at 1xBet
Latest Betting Odds after Semi Finals