BETTING TIPS OF THE WEEK - APRIL 8TH
CHAMPIONS LEAGUE
Tottenham vs Manchester City: City to Win 7/8 at Betway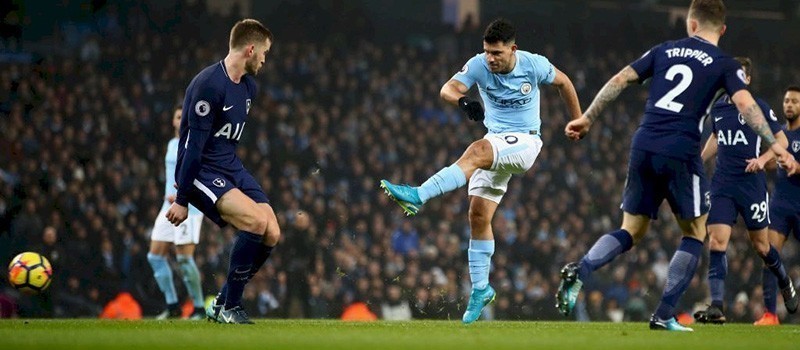 These two Premier League top 4 teams will face off at 8pm on Tuesday evening, and it is Tottenham that will host the first-leg at their new stadium. Spurs will need to secure a home win if they are to have any chance of qualifying for the semi-finals, as City are in far superior form to Pochettino's side. It could be an historic year for the Sky Blues - Guardiola's side have already won the Carabao Cup, and are still in contention for the Champions League, Premier League and FA Cup titles. Can they do the quadruple this season? First of all, they will have to beat their London rivals in this CL quarter final - which they will be favourites to do, particularly considering Sergio Aguero should be fit to play.
Manchester United vs Barcelona: Barcelona to Win 21/20 at Bet365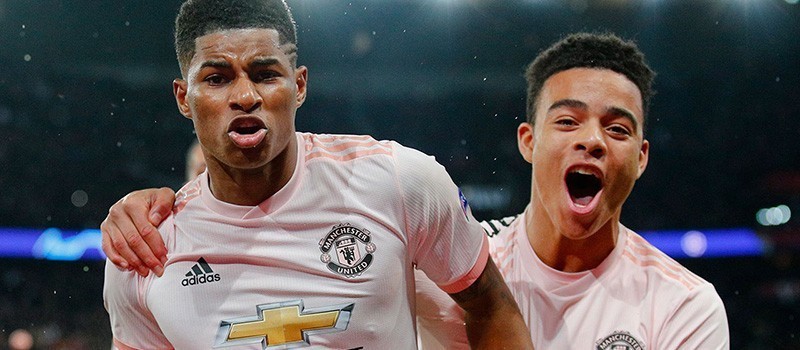 Manchester United will still be carrying momentum from their historic win against PSG into this Quarter Final fixture against Barcelona. While Solskjaer's side are no doubt the underdogs in this fixture, they have often used this title to their advantage, and will be hoping to secure a home win to give them a greater chance of qualifying for the Semis. Barca, on the other hand, have been in stunning form this season. Currently 8-points ahead at the top of La Liga, they have proved to be extremely difficult to beat this season. Can the Red Devils do what many have struggled to this season, and beat the Catalonian giants? A potential semi-final clash against Liverpool would be too tantalising a prospect for this Manchester side to miss out on!
EUROPA LEAGUE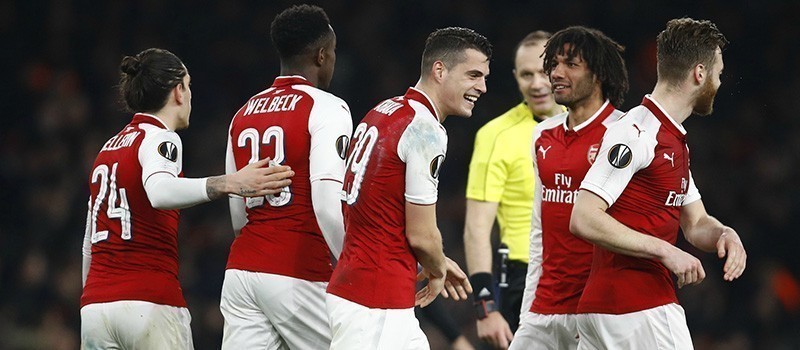 Arsenal will host Italian side Napoli in this first-leg Quarter Final of the Europa League on Thursday night, and this fixture is set to be a cracker. These two sides have met in Europe just twice before - in the group stages of the 2013/14 Champions League - when Napoli beat the Gunners 4-0 on aggregate. While Arsenal suffered a blow to their claim on a third place spot in the PL last weekend with a loss to Everton, the Gunners will still have the home advantage in this fixture, which they will be expected to capitalise on by securing a win at the Emirates. Napoli have not have not been in the best form in the last few weeks, as they have won just 2 of their last 4 games in the Serie A, and are a whopping 20 points behind league leaders Juventus.  A home win could be on the cards for Emery's side, or at least that's what the bookmaker's are predicting.
PREMIER LEAGUE
Liverpool vs Chelsea: Liverpool to Win 3/5 at Betway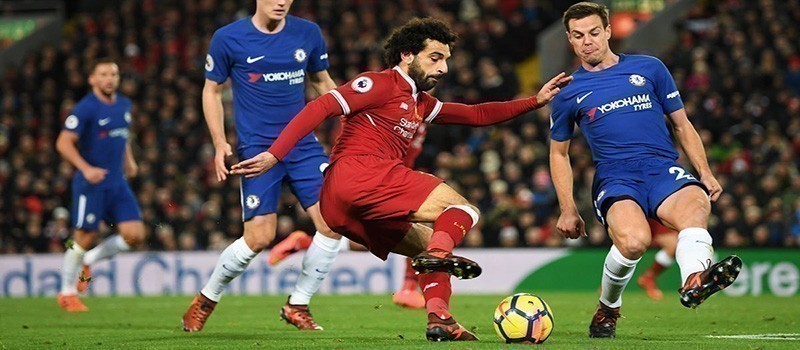 League leaders Liverpool will host Chelsea at Anfield on Sunday afternoon, and are in need of a win to keep hold of their spot at the top of the PL table. The Reds are only two points ahead of their second-place rivals Manchester City, who also have a game in hand over Jurgen Klopp's men, so every game counts in the title race. Chelsea, on the other hand, are currently in 5th place, level on points with 4th place Arsenal and just one point behind 3rd place Tottenham. While the Blues also need a win to potentially secure a PL Top 3 spot, it is Liverpool who have more at stake in this match, which combined with their home advantage should lead them to another win.  
How do we write our Football Predictions?
Are you looking for reliable football betting tips on the match of your choice? Do you need advice or help to confirm your own intuitions? If so, you have come to the right place!
Every day, our football experts offer their personal forecasts for dozens of competitions, all of which are fully reflected and updated in real time according to live events. By taking account of all the factors and variables that can influence a game of football, our team of specialists reveal their opinions on all the weekly highlights - and the bets to pay extra attention to when filling out your bet slip - in the form of free football predictions.
From the current form of a team to an analysis of their previous confrontations, including recent statistics of key players, club news and various team stats (home games, away games, attack, defense, cards, chances etc.), over 100 indicators are observed in real time to ensure a more accurate prediction for you. In addition, and not to be underestimated, the human aspect is also very present in our football betting tips - numerical elements are not everything, so more emotional aspects are also included so as to ensure a more accurate prediction, something that is not found on all prediction sites.
While following Wincomparator's football betting tips and predictions will not be a 100% guarantee of success, it will allow your betting to become consistent and win in the long term. Our football specialists are passionate about the game, and write for an audience of enthusiasts - which explains the good sense and general success of our page dedicated to football predictions.
Check out Football Odds at Betway!
Why do we offer Free Football Betting Tips
A key feature of our football predictions - they're completely free! Although nowadays most sites offer paid subscription services to access their forecasts, we prefer to rely on sharing experience, and the free and unlimited distribution of our analyses.
As football is such a popular sport, and sports betting is an activity purely for leisure, it would not be in line with our vision to demand payment for our analyses, and it is for this reason that we offer you free football betting tips and predictions all year round!
Find great Football Betting Odds!
A guide to better Football Betting Predictions
Our team of football experts are good, but they aren't robots, so sometimes the football match of your choice might not be covered by Wincomparator's tipsters. So what to do then? Settle for a limited opinion based on only a few facts and figures? Absolutely not! By following the steps that we have outlined below, you can make a complete analysis yourself for winning football predictions, so pay attention!
1.    Analyse the form of both teams
As you can imagine, the first step is to observe the recent form of both teams involved in the match of your choice. Generally, the 5 most recent fixtures of each side is taken into account, however our experts find it much more beneficial to analyse the 2 most recent games of each team - this information is more relevant, and will indicate a form most similar to what is expected in their next match. The next thing to do is to check the results of these fixtures, the goals scores and conceded, possession statistic, and the number of opportunities created and conceded - all are vital!
2.    Analyse the impact of the venue
Beyond form, it is also important to take into account the venue in which the match will be held - it is often the case that teams do not perform the same in away games as they do in home games. Beyond the difference in results, you can always predict the team's tactics, for example that an away team will play with 11 men in their own half, and take chances only on the counter-attack late in the game. If this is the case, you may want to avoid bets like 'Both teams to Score', or '+2.5 goals in the game'.
3.    Recognise the forces in play - Injuries, Suspensions, etc.
The third important factor to consider is the status of a team's squad - by this we mean to keep an eye on all the news surrounding team announcements leading up to the match. It is often the case that a club will announce in advance their players that will miss out on an upcoming fixture, be it due to injury or suspension. For example, if you want to bet on Barcelona for your Champions League predictions, an injury suffered by Lionel Messi would greatly impact the outcome of the match, as the Argentine is a key player for the Catalan club. Such events will affect every club, no matter what game or which competition they are due to play in.
4.    Take into account the form of key players
In the same logic as accounting for the form of a team, the fitness and performances of key players must also be included in the analysis of any football game. Say, for example, that a club's best striker has not scored in 5 games - the team will not be as strong up-front, and it is unlikely that the team will not perform to their highest level offensively in the match to come. This same logic applies anywhere on the pitch - to midfielders, defenders, goalkeepers, and forwards alike.
5.    Take an interest in the latest confrontations
After analysing the latest both sides involved in the game of your choice, you will also need to pay attention to the psychological aspects of the meeting - which of the two clubs have the advantage in the game to come? To find out, you will have to look at each team's previous results, either in general or in the venue that the match is due to take place. Do not hesitate to look into the emotional aspects that can surround a match - whether it is a derby, a match between two historic rivals (such as Liverpool and Manchester United), or even a meeting between two teams that have a history of playing aggressive football, all will inevitably impact the success of your football predictions.
6.    Take the timing of the match into account
Another factor that should not be underestimated when establishing your forecast is the timing of the match in relation to the schedules of both teams. As you know, each club will partake in several different competitions over the course of the season, both domestic and international. Before placing your football bet, do not forget to check the fixture calendars' of both teams concerned - they may have a European Cup match to play a few days later, or even a domestic Cup Final. In the event of more important fixtures in the future, coaches will often rotate their squad to prioritise the bigger games, which would affect the chances of victory for both sides.
7.    Estimate the acceptable odds of your football prediction
Once you have taken all these steps into account in your analysis and have chosen your prediction, you will then have to determine the odds that will be set by bookmakers for your bet. This will let you know if your prediction will be an interesting betting prospect or not - it all depends on the potential gains of your bet slip. If for example, you think that your football prediction will be interesting to bet on at odds of minimum value 3/2, but the bookmakers offer odds of 7/5, you can turn to another choice of bet, or even of match. Creating your kitting with the bookmakers is like this also.
Bet on your favourite Football Team!
Whether you are an experienced bettor, or just beginning your journey into the world of betting odds, do not hesitate to check our betting tips, available on our free football predictions site to help you. Not only will it allow you to confirm your own personal opinions in a match, but also to place your bets with confidence - Good game to all!