Prediction Ligue 1 2023-24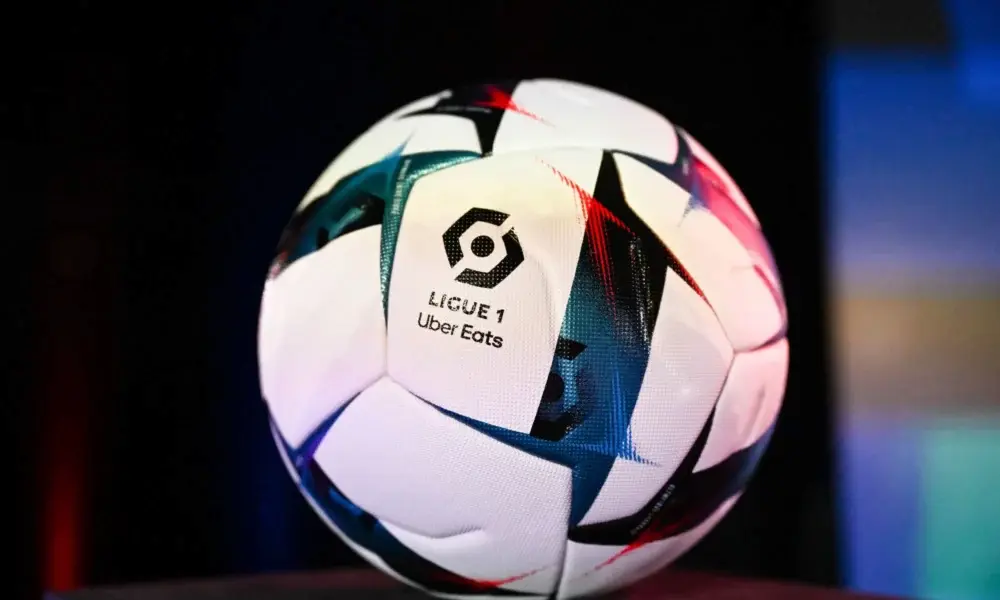 Can PSG again win the Uber Eats Ligue 1 title? They have been crowned champions in eight of the last ten seasons. 2022-23 saw them win the title but they so nearly didn't. Lens earned eight points more than them in the last ten games and were pipped by a point. With a much better away record (17 wins at home, eight away), they would have been crowned champions.
The 2023-24 season sees 18 rather than the previous 20 clubs in Ligue 1. To achieve this reduced number of clubs, four sides rather than two were relegated from Ligue 1. Only two clubs were promoted to Ligue 1 and no play-offs were held.  The 18 clubs will all face each other home and away. That means they will all play 34 league matches this season to determine the final standings.
The top three clubs all automatically qualify for the 2024-25 Champions League group stages with the fourth placed club going into the qualifying rounds. In previous seasons it's only been the top three clubs that have gone into the Champions League but that competition is being reorganised next season. Fifth and sixth go into the Europa League and Europa Conference League respectively. The side finishing seventh could qualify for the Conference League deoending on who wins the French Cup. The bottom two clubs are automatically relegated and the side finishing 16th goes into a play-off with a Ligue 2 team.
It's going to be another exciting season with clubs such as Lens, Marseille, Lyon, Rennes, Lille and Monaco all determined to dethrone PSG. Our team of betting experts will be supplying you with free in-depth previews throughout the season, so don't miss them.
Check out great odds on Ligue 1
Ligue 1 prediction: Statistics to know
53.4% ​​of goals scored in Ligue 1 last season came in the second half.
The average number of goals per game was 2.81
The most common final score last season was 1-1.
43% of games were won by the home side.
Away sides won 34% of matches in Ligue 1 last season.
24% of games ended in a draw.
56% of matches had over 2.5 goals scored in them.
Both teams scored in 58% of matches in the 2022-23 Ligue 1 season.
Lens had the best defensive record with only 29 goals conceded.
PSG scored most goals (89),19 more than any other team.
Ligue 1: Our Free Advice for the 2023/24 Season
PSG are again the favorites to become Ligue 1 champions. There is some unrest at the club though and we still don't know if Kylian Mbappe will be staying with them for the new season. Lionel Messi has departed for the MLS and there are still rumors that Neymar wants to leave. PSG have signed Manuel Ugarte and Lucas Hernandez and remain the team to beat.  They nearly blew their title chances last season with only 19 points earned from their last ten games. Lens pushed them hard but can they repeat last season's incredible home record of 52 points? Both Lois Openda (21 league goals last season) and Seko Fofana have left the club.
Marseille have been busy strengthening their squad and could well be the main challengers to PSG this season. Rennes, Lyon, Monaco and Lille will be battling it out to get in the top four rather than being title challengers, unless it really falls apart at PSG. The defending champions still look to have the best squad but what will it look like at the end of the transfer window?
The Latest Odds to Win Ligue 1
Paris Saint Germain - 1.25
Marseilles - 15.00
Monaco - 21.00
Lens - 21.00
Lille - 21.00
Lyons - 26.00
Rennes - 34.00
Nice - 51.00
Odds taken from Bet365 and Vbet.co.uk.
2022/23 Season Recap
Champions:  PSG won the title by a point from Lens.
Champions League qualifiers:  PSG and Lens went into the group stages with Marseille qualifying for the play-off round
Other European qualifiers:  Rennes finished fourth and will play in the Europa League. Fifth placed Lille qualified for the Europa Conference League. Toulouse finished 13th but won the French Cup and qualify for the Europa League.
Relegated:  Auxerre, AJ Ajaccio, Troyes and Angers were sent down to Ligue 2.
Promoted:  New to Ligue 1 this season will be Le Havre and Metz.