Prediction Ligue 1 2022-2023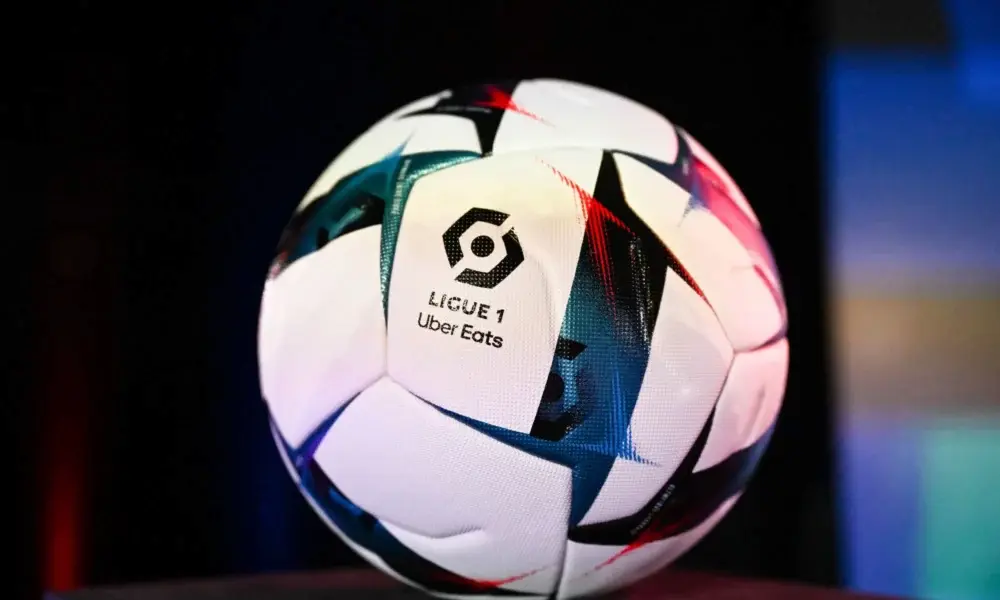 Betting on Ligue 1, who hasn't done it before? Now renamed as Ligue 1 Uber Eats since the 2020-2021 season, Ligue 1 is currently the top tier of French football and one of the favourite tournaments for sports betting fans. The French football championship is played over 38 days and features the top 20 French clubs and many legendary institutions.
In Ligue 1 competition, we will see Olympique de Marseille, the only French club to have won the Champions League, and also Olympique Lyonnais, the club with the most consecutive titles (seven between 2002 and 2008). It certainly needs to mention Paris Saint-Germain, as they have reigned over the competition since QSI took over. Surprised by LOSC in the 2020-2021 season and champions last year, PSG will still be one of the favourites of this Ligue 1 in 2022-2023. They will be part of your sports betting every weekend.
Ranking the fifth best European championship according to the UEFA index, Ligue 1 is progressing every season and has become a spectacle with fierce competition among the best teams in France. In addition to the French league title, Ligue 1 also offers three places for the Champions League (including one for the play-offs), one for Europa League, and another for UEFA Europa Conference League.  So don't be surprised if you see matches played in France every weekend: everyone wants to shine! The tournament is ongoing until the beginning of June 2023.
The latest Ligue 1 champions
2021-2022 -PSG
2020-2021 - Lille
2019-2020 - PSG
The most successful clubs in Ligue 1
AS Saint-Etienne & Paris Saint-Germain | 10 titles
Olympique de Marseille | 9 titles 
FC Nantes & AS Monaco | 8 titles
Check out great odds on Ligue 1
Our tips for reliable Ligue 1 predictions
The Ligue 1, considered the fifth best league by football experts, is very popular in France but also throughout Europe for sports betting. On this page, we give you some tips that could help you to increase your winnings considerably when betting on the French football league.
How to bet on the French Ligue 1?
There are many things to consider when betting on the French league in order to maximise your winnings, so as for the most of your bets. Here are the most important ones.
The form of the teams
First of all, it will be essential to analyse the form of the team you wish to bet on in Ligue 1. For example, the Olympico between Lyon and Marseille is often a very close match, and it is quite difficult to bet on a winner. However, by looking at the form of both teams, it will be possible to make the right predictions. For example, you can see that Lyon has just won four times, and even beaten Paris clubs? Or that OM has just lost its last three games and arrives in this clash completely out of shape? In that case, we'll have to bet on a success for OL. Another case in point will be teams like Strasbourg, Montpellier or Monaco, as it can be challenging to beat them when they are in a good period. The state of the teams is a decisive factor on how to place your bet, especially in a competitive tournament as Ligue 1.
Home and away performances
Next, it is also important to analyse the results of a team at home and away before your L1 prediction. In fact, in Ligue 1, it happens very often that a team performs well in its own stadium, in front of its supporters, which wins them many points, but their performance can vary significantly when away from home. Therefore, it is very important to pay attention to the different sides that a team shows during each of your predictions. Playing a home match or an away match has an important impact on a team, so as on the result. As you may have guessed, this rule does not only apply to Ligue 1. So when you place a bet, don't forget to check the home and away standings.
Squads
For your Ligue 1 prediction, it is also important to know the quantity and the quality of the matches that clubs engage with. Sometimes, it happens that certain clubs "drop the ball" when they play a series of matches in a short period of time because the players are too tired to perform to their best with a shorthanded squad. This has often been noted in recent seasons of international competitions, with European clubs rarely winning after playing a European match. So be careful to know the capacity of the Ligue 1 clubs.
The value of the odds
Also, for increasingly profitable predictions on French football, we strongly advise you to compare the odds offered by the various bookmakers before betting online. You may not know it, but the odds can indeed differ for the same bet on the same match, depending on the bookmaker you bet with. This affects your winnings in the long run! For example, for a PSG win against Brest, Bwin may offer odds of 1.33 but at Betfair it's 1.29. For a winning bet of £100, there is a £4 difference in winnings, which is why it is important to compare these odds. Over a whole season of Ligue 1, you'd be amazed at how much money you'd lose by not betting on the best odds every time. In addition, you can take advantage of the many great welcome bonuses offered by the various sites.
Safe bets
Finally, and this advice is aimed more at beginners, we advise you not to immediately aim for big odds when betting on Ligue 1, and to sometimes settle for smaller values for less risky bets. In the long run, it is preferable to use this strategy, which will make you win more bets and therefore more money. Never forget this before placing a bet on an L1 match.
See all Ligue 1 odds now at VBET
Ligue 1 prediction: statistics to know

To bet well on the Ligue 1, as for other sports betting predictions, you need to do a fair amount of research before you place your bet. While there are other leagues such as the Bundesliga are still a step above, but the gap is not as wide as it was a few years ago. Before making any predictions on Ligue 1, you should therefore avoid these preconceived ideas which could well mislead you. It can ruin your sports betting winnings.
Even More Goals Being Scored in 2022/23 Season
Before the 2022/23 season reached the World Cup break in November, there had been 444 goals scored in 150 matches. That's an average of 2.96 goals per game and an increase of 0.15% on the figure recorded in the 2021/22 season. Over 2.5 goals have been scored in 58% of games this season. That's 8% higher than was seen last season. 32% of games had over 3.5 goals scored in them. 42.62% of goals have been scored in the first half, 57.38% in the second.​​​​​​
More Games in Which Both Teams Score
With there being more goals scored in matches this season, it is not surprising that the number of games in which both teams score has increased. 65% of games have seen both teams score and that's 10% higher than seen last season.
Increase in number of away goals being scored
On average this season each game has seen 1.44 away goals scored. That figure is an increase of 0.21% on the amount recorded last season. The number of home goals being scored is 1.52 but that's 0.06% down from the 2022/23 season. 31% of games have been won by the away side and that's compared to 43% being home victories and 27% ending level.  In other words, between two teams of a similar level, it would be better to bet on a win for the visitors, or even a share of the points at the final whistle. On this type of bet, the bookmakers' Ligue 1 odds are well worth it. Expert advice!
Check out the odds at William Hill!
Ligue 1: Our free prediction for the 2022-2023 season
PSG took a five-point lead into the World Cup break. In second place were Lens with Rennes another five points behind in third. Marseille are in fourth, a point behind the top three and Lorient are in fifth, two points adrift of Marseille. Here are the latest odds available just before the season resumes on December 28:
The odds for the Ligue 1 title
PSG, odds of 1.015
Lens, odds of 26.00
Rennes, odds of 34.00
Marseille, odds of 41.00
Monaco, odds of 101.00
Lille, odds of 151.00
Lyon, odds of 201.00
Lorient, odds of 251.00
Nice, odds of 1001.00
Toulouse, odds of 1001.00
Odds for a Top 3 finish
PSG, odds of 1.001
Lens, odds of 1.4
Rennes, odds of 2.00
Marseille, odds of 2.20
Monaco, odds of 3.50
Lille, odds of 8.00
Lyon, odds of 10.00
Lorient, odds of 26.00
Nice, odds of 51.00
Toulouse, odds of 201.00
Odds for relegation to Ligue 2
Angers, odds of 1.25
Auxerre, odds of 1.40
AC Ajaccio, odds of 1.72
Brest, odds of 2.37
Strasbourg, odds of 2.61
Montpellier, odds of 2.61
Nantes, odds of 3.75
Troyes, odds of 3.75
Clermont, odds of 5.00
Reims, odds of 5.50
Toulouse, odds of 8.00
Nice, odds of 34.00
Odds for Ligue 1's top scorer
Kylian Mbappé, odds of 1.61
Neymar, odds of 3.00
Lionel Messi, odds of 11.00
Alexandre Lacazette, odds 17.00
Martin Terrier, odds of 17.00
Jonathan David, odds of 17.00
Terem Moffi, odds of 17.00
These odds were taken from Bet365.com and WilliamHill.com.