Serie A prediction 2022-2023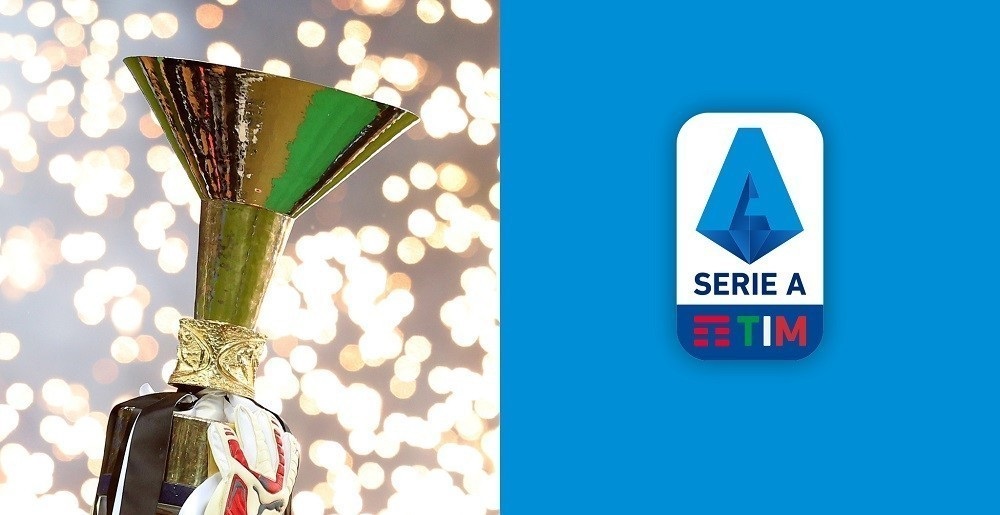 Do you love betting on Serie A?  Serie A is the top league in Italy with famous teams from Milan, Juventus and Napoli. There are 20 teams in Serie A and they face each other home and away in a total of 38 league matches to crown the Italian champions, currently Milan. The first four teams in the final Serie A table all qualify for the Champions League. Behind them, the fifth-placed club earns its place in the Europa League, while the sixth-placed club qualifies for the Europa Conference League. The clubs finishing in the bottom three are relegated to Serie B.
Whether it's to aim for Europe or to stay in the top flight, Italian teams all have their own objectives clear in the competition, and that's why Serie A predictions are becoming increasingly popular among punters. It is to have fun as well as claiming your winnings! Apart from the organisation, it is the magical clubs that make up the championship that make football lovers dream. Juventus, Milan, Inter, Napoli, Roma, Lazio… These are the teams that have made their names known worldwide, which inspires thousands of sports bettors every week. In terms of players, Dusan Vlahovic and Ciro Immobile could well be the headliners again this season, as they both had a successful year. Romelu Lukaku is back at Inter after spending last season at Chelsea. Another former Chelsea striker is Tammy Abraham who is enjoying success with AS Roma. Great odds on Serie A are waiting for you every day at the bookmakers.
Place your bet for Serie A at Bet365!
Serie A prediction: Statistics to know
As far as statistics are concerned, the long existing preconceived ideas about Serie A betting are definitely out the window! Gone are the days when the league used to have a reputation for being extremely defensive and few goals scored. With the 1,000-goal mark now reached every year, Inter and Milan champions in the last two seasons and plenty of exciting attacking teams, Serie A last season saw a fantastic average of 2.87 goals per game last year, the Italian league has once again demonstrated its attacking character and the richness of its spectacle. Contrary to popular belief, turning to a goal bet (e.g. "+2.5 goals" which passed in 55.5% of the games) will be far from silly when making your Serie A prediction in 2022-2023.
As far as results are concerned, Serie A is a league full of away wins. With 35% away wins last season, Serie A had the highest average of the major European leagues. Don't hesitate to take bets on the teams that travel in the Italian top flight! Home wins accounted for 39% of games and there was a tie in 26% of games last season.
Secondly, the Italian league remains one of the most reliable in terms of predicting the exact score. Last year, 1-2 (or 2-1) was the most frequent scoreline, in 17.5% of the games to be precise and just ahead of 1-0 (or 0-1) which concerned 16% of the games. If you want to take a chance, don't hesitate and go for this type of bet in this Serie A season. The odds are generally very high at the bookmakers, so you would be wrong to miss out.
Finally, bear in mind that Italian matches are often decided at the last minute. Last year, 55% of the goals were scored in the second half of the match, on the various Italian pitches. More precisely, 23.5% of the goals were scored after the 76th minute of the game last season, which is definitely worth considering. From a global point of view, don't hesitate to bet on a goal in the last quarter of play, which is also often offered at odds of around 1.80 on each match. Word from the experts.
See all  the Serie A betting odds!
Serie A: Our free prediction for the 2022-2023 season
After Inter and Milan won the title in the last two years, Juventus will be looking to regain their crown in 2023. To do so, the Bianconeri will need to be at the top of their game, especially given the competition concerned. With Inter, Milan, Roma and Napoli all in the mix, the title is certainly not an easy win for the Old Lady. In fact, at the time of writing, our advice to you is not to bet big on this scenario. The strength of Inter, in particular, makes us cautious.
The odds for the Serie A winner
Inter Milan, odds of 2.75
Juventus, odds of 3.00
AC Milan, odds of 5.50
AS Roma, odds of 8.00
Napoli, odds of 17.00
Atalanta, odds of 26.00
Lazio Rome, odds of 51.00
Fiorentina, odds of 81.00
Hellas Verona, odds of 501.00
Sassuolo, rated 501.00
Torino, rated 501.00
Monza, rated 751.00
Udinese, rated 751.00
Sampdoria, rated 751.00
Bologna, rated 1001.00
Empoli, rated 2501.00
Spezia, rated 3501.00
Lecce, rated 4501.00
Cremonese, rated 4501.00
Salernitana, rating of 4501.00
These odds were taken from Bet365.com and WilliamHill.com.