2022 World Cup Betting Tips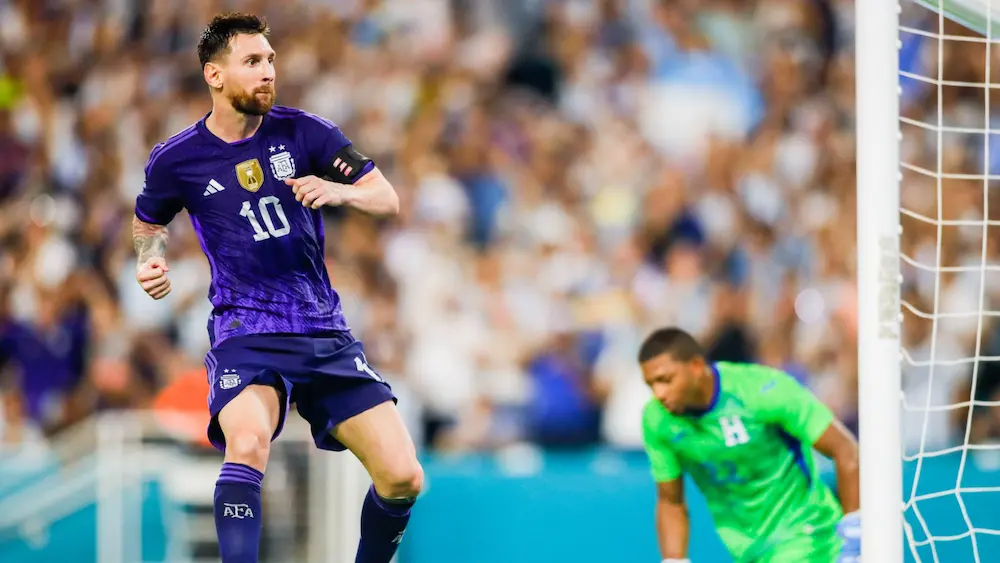 Get ready for the excitement of the 2022 World Cup. From November 20 to December 18 this year, the 22nd FIFA World Cup will be held in Qatar, and football fans can't wait for it to start. Throughout this long-adored sporting event, Wincomparator's newsroom will be with you every day to help you make the best possible predictions. We'll answer questions such as:How to bet on this event? What are the following selections? What statistics should you know? We tell everything on this page dedicated to the predictions of the World Cup 2022. Optimizing your football predictons has never been easier.
Make your World Cup 2022 selections at Bet365
How the 2022 Football World Cup Works
Between November 20 and December 18, 2022, all eyes of football fans will be on this tournament. It is an event that no football supporter will want to miss. It is important therefore to know the format of this competition.
As in 2018, 32 teams are taking part in the 2022 FIFA World Cup. All apart from the hosts Qatar have had to play qualifying matches to reach the finals. The 32 countries have been drawn into eight groups of four. Each group member will play the other three teams once and the top two after the three games will qualify for the knockout stages. Those who finish third and fourth are eliminated. There are no places for the best third placed sides as in some tournaments.
At the end of the group stage, 16 teams are therefore qualified for the knockout stages. The winners of the last 16 go into the quarter finals. Then it's the semi-finals with the winners going into the World Cup final. The two losing semi-finalists go into the third and fourth placed play-off. You can see therefore that there are going to be plenty of betting opportunities available in the 2022 World Cup.
The World Cup at a glance
Defending champions: France (beat 4-2 Croatia in the final)
Most successful team: Brazil (five wins)
Top scorer in tournament history: Miroslav Klose (16 goals)
Top scorer in activity: Thomas Müller (10 goals)
2022 edition: Qatar, eight Stadiums, from 20 November to 18 December
Check out the World Cup 2022 odds at VBET
Statistics to know for your predictions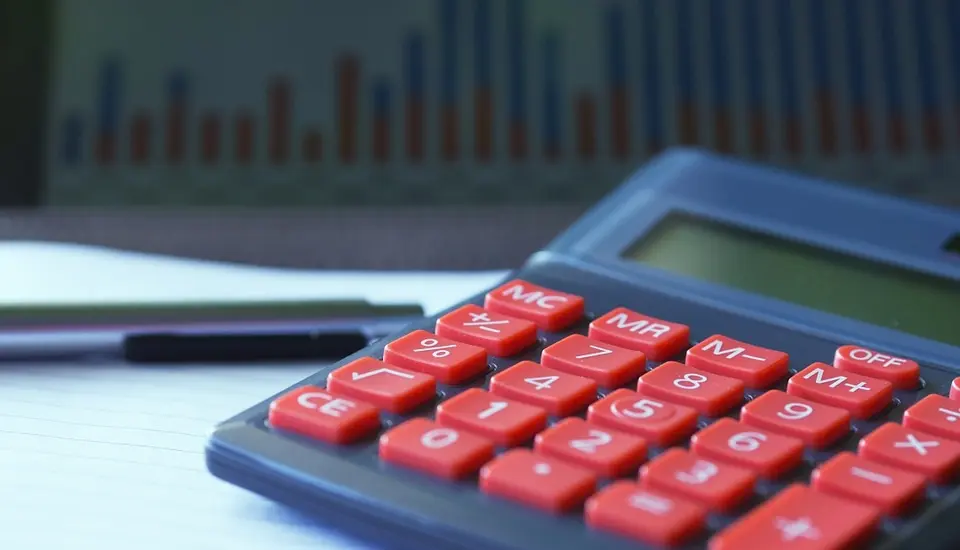 Want to predict the challenges of the 2022 World Cup in the same way as a professional in sports betting? Make the most of your football bets? In this sense, it is necessary to know the main statistics of the FIFA World Cup. To help you, here's a reminder of the most relevant World Cup statistics. These were taken from the last tournament played.
Average goals : 2.64 per game
+1.5 goals : in 75% of games
+2.5 goals : in 48% of games
+3.5 goals : in 19% of games
Both teams score : in 50% of the games
Handicap (difference of 2 goals or more): in 31% of games
Draws: in 20% of games
Half-time draws : in 55% of games
Most frequent result : 1-0 (in 23% of games)
Goal after the 75th minute : in 45% of games
Through these ten key statistics of the test, some lessons naturally stand out to bet on this edition of 2022.
In the first instance, you should not hesitate to make predictions in "More than 1.5 goals", something that happened in three quarters of the games of the last World Cup. A market that you can often find with interesting odds during an event like this (between 1.40 and 1.55). In particular, they may complete some multiple bets from two or three selections, for example.
You will then notice that it will also be useful to point to the tie at half-time. In 2018, most games ended in a draw at halftime (55%), and more precisely with a 0-0 aggregate result in 38% of the challenges. This "Half-time draw" market, which usually allows you to double your investment, can become your biggest deal in this 2022 World Cup.
Finally, you can also have fun with alternative predictions, especially in the timing of goals. Almost half of the games had a goal in the last quarter of an hour in the previous World Cup, this having occurred in 45% of the cases to be more precise. Also here, the odds offered by bookmakers are attractive, so don't forget this data that you can hide fantastic prizes from online bookmakers!
Choose VBET for your World Cup selections
How do you achieve winning predictions?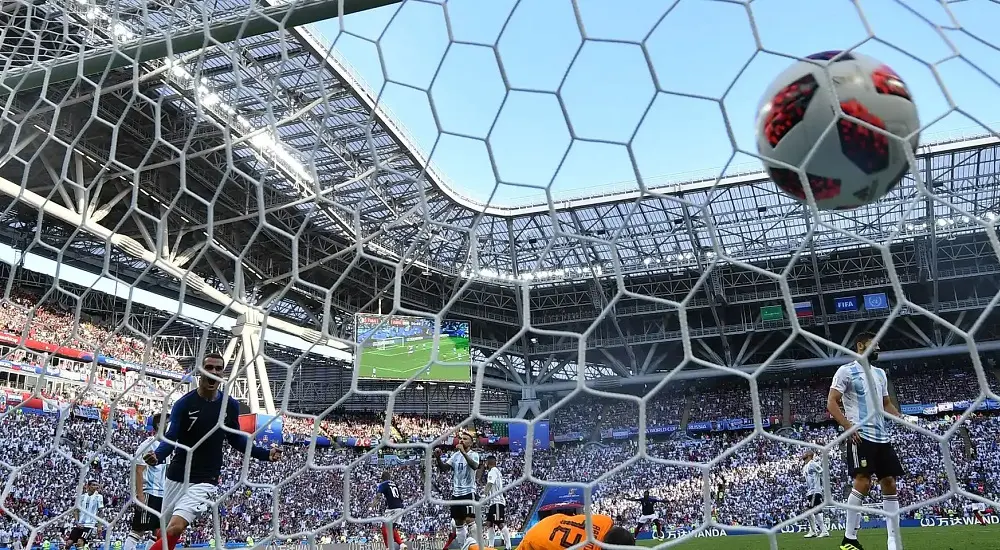 In addition to knowing the organization of the competition as well as the most relevant statistics, it is useful to follow the advice and tips of betting experts if you want to make reliable predictions at the 2022 World Cup. Here come the experts of Wincomparator, who will live their fourth edition of the World Cup this year. The experience is priceless in sports betting!
Study the latest results
Take into account the statistics of each selection
Focus on key players
See the list of possible absentees
Analyze the context of the match
Define the interest of sports betting
Compare bookmakers' odds
With these 7 tips applicable to all games, your 2022 World Cup predictions should be much more successful than in previous editions. Studying, taking the time to do an analysis, is the key to success in sports betting. Of course, earnings are not a guarantee, however following these tips between November 20th and December 18th this year will certainly help you be more reliable.
If you want to go even further on these tips, just keep reading. Before we get to the groups and our prediction about the World Cup winner (potentially), we will give you the details of each of our advice. In this way, you will understand each of these nuances in the best possible way.
1. Study the latest results
If you wish your World Cup bets to be successful, it is important that you study the results of the two teams that are playing. It may seem logical for you to do this but not all bettors do this and it affects the results they get in an adverse way. Often, especially during World Cup matches. many tipsters make their bets based on the prestige of a team, without having studied its most recent performance. If you want to succeed in your predictions of the 2022 World Cup, don't make the same mistake and don't forget to look at the latest results from each team. It is best to look at the competitive fixtures that countries are playing, rather than friendly internationals. Countries will be playing friends in the lead up to the finals and they are not too reliable when it comes to determining the form of a team. There are likely to be experimental line-ups being played and lots of substitutions. It is best to examine results achieved in the World Cup qualifiers, Africa Cup of Nations and Nations League.
2. Take into account the statistics of each team
The study of the latest results is important, but it will not be enough to give you a solid understanding of each team's performance phase before the game. To complete your analysis, you must take into account the statistics of each nation's last encounters. You should look at the last matches played by each of them, taking into account the percentages of possession, the fouls won or committed, the number of goal opportunities created or consented, the number of defenses made by the respective goalkeeper, the average line of recovery, the amount of shots framed or even crosses made. By taking all these statistics into account, you will have a much more complete view of how to play each team. In this way, you will always have a better chance of having a more assertive World Cup 2022 prediction.
3. Focus on the important players
Third tip from our experts, focus on the important players who are taking part. Are top stars such as Mbappé, Kane, Benzema, Lukaku, De Bruyne, Thiago Silva, Neymar or Heung-Min Son in form? If they are then that bodes well for the hopes of the countries they play for. If struggling for form, then that is not such good news.
4. Consult the list of absentees
In the same spirit as the previous tip, do not forget to consult the list of absentees for the meeting. Whether due to injury, suspension, or simply the choice of coach, it is indeed not uncommon for a nation not to be able to count on one or more players during a football World Cup match. This could see a team without their top goalkeeper, midfielder or striker. Such absentees as this can affect the chances of a team winning. For example, what if Kane isn't playing for England? How would the French get on if Mbappe was absent? These change the whole perception of how the game may progress. It is important to check the team line-ups before placing your bets.
5. Analyze the context of the match
How important is the match that is being played? For the first two matches of each group, countries will be all out to get the points that may take them into the knockout stages. That means the very strongest sides will be fielded. It is the third and final match of the group that you need to be wary of.
If a side has already qualified for the last 16, then the importance of the final group game may not be so high. They may wish to rest players and then bring them back for the knockout stages. If a side has already been eliminated, they may decide to give some fringe players the chance to take part. However, if qualification is still very much at stake, the final group games cannot be more important and full-strength line-ups will be played.
There will also be games that are played between countries which have great rivalries. They won't want to lose to their opponents so are likely to choose full strength sides. Just how important a game is will be discussed in our previews. Do not forget that the psychological aspect is also important in the course of a meeting.
6. Define the interest of sports betting
Once you have analyzed the challenge, you must determine the relevance of the bet. The purpose of your prediction is for sure to bet on an online bookmaker, but don't do it at any price. If the odds on a 2022 World Cup game aren't as good as you thought, don't risk the bet. The potential earnings of your newsletter (lower than predicted) will not be worth risking your money. So how exactly do you determine the value of a Qatar World Cup bet? Here is our method:
Analyze the game and choose a bet
Assess the odds of winning the bet (in %)
Use formula (1/dimension) X 100
Compare your estimate with that of the bookmaker
By doing so, you will know if the odds proposed by the bookmaker will be worth betting on, in relation to your estimate or if it is better not to convert your World Cup guess into a bet. Here's a small example to illustrate:
After analyzing the Cameroon-Brazil game, you believe Neymar's team will win by two or more goals difference.
According to your guess, this scenario has a 60% chance of it.
After consulting the odds (1.95 at the bookmaker), use the formula (1/quota) X 100. This gives: (1/1.95) X 100 = 51%.
Confronting the two estimates, the conclusion is that the bookmaker is less optimistic than you are about this bet, and so proposes a higher quota than you expected. You can then take the risk, as the potential winnings are worth the risk of the bet.
No matter what sport or competition you like to bet on, you should always make a habit of it before placing a certain bet. This way, you can avoid taking unnecessary risks at your online bookmaker, not just in this FIFA World Cup.
7. Compare the bookmaker odds
Once the game is analyzed, before determining whether it is worth turning your 2022 World Cup opinion into a sports bet, one last step is highly recommended: compare the odds offered by the different bookmakers. As you probably know, there are now many different sports betting sites on the market, each with its own estimates. Therefore, it is common to see different odds for an identical bet in the same match, depending on the online bookmaker you will turn to. That is why it is useful to compare these shares of these bookmakers in order to determine which site promises you the best potential winnings. Often, there are even special promotions from each bookmaker, which allow you to make considerably bigger gains in certain markets.
You bet £10 at odds of 1.5 (1/2), if successful you'll win £5. But if you bet £10 on an odd of 1.55 (11/20) on another site, you win £5.50 net if you are correct.. For the same bet and the same amount of money (the same risk, therefore), we see differences in winnings, depending on the bookmaker you bet on. For each of your World Cup bets, don't forget this latest advice from Wincomparator experts. In addition, a 2022 World Cup odds comparator is here at your disposal until December 18. It would be a shame to deprive yourself of that.
The World Cup 2022 Groups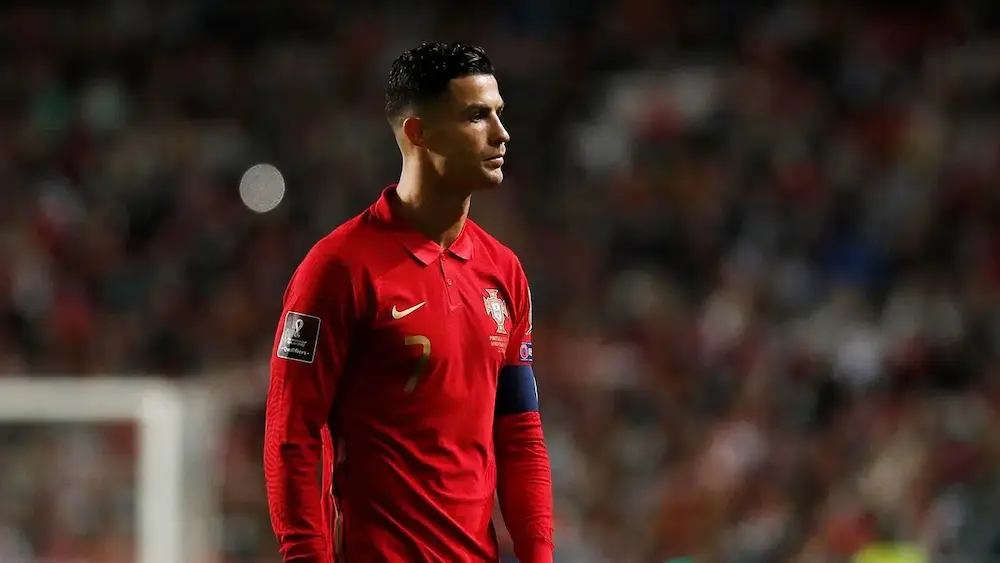 Having read the previous paragraphs on this page, you should now be ready to make bets on the 2022 World Cup. Now we need to take a look at the eight groups that have been drawn. There are still three places to be determined and that will be achieved in June. Then, the full make-up of each group will be known.
GROUP A - Qatar, Ecuador, Senegal, Netherlands
is tradition, the host country is in Group A of this 2022 World Cup. Accompanied by Senegal, the Netherlands and Ecuador, Qatar will do everything to try and qualify for the knockout stages. This will not be easy though as they have been drawn to play the current African champions Senegal, leading European country, the Netherland and Ecuador who finished fourth in the South American qualifying group. The task of qualifying promises to be very difficult for the host nation.
Wincomparator prediction: Netherlands and Senegal qualify for the knockout stages
Results
November 20 - Qatar 0 Ecuador 2
November 21 - Netherlands 2 Senegal 0
November 25 - Qatar 1 Senegal 3 - Qatar eliminated
November 25 - Netherlands 1 Ecuador 1
November 29 - Netherlands 2 Qatar 0
November 29 - Senegal 2 Ecuador 1
Final Standings:  Netherlands 7 Senegal 6 Ecuador 4 Qatar 0  -  Netherlands qualify and play the USA, while Senegal take on England
GROUP B - England, Iran, United States - Wales
While waiting for the end of the UEFA zone play-offs in June, we only know three selections of this Pool B. The Three Lions, Iran and the United States, with the final country being play-off winners Wales. England are clearly the highest ranked team in this group and will be out to finish top of it with ease. The battle for second place should be a tight one. America are in with a good chance but struggle away from home. Iran are capable of causing a surprise and the three teams competing for the final group place will all be possible contenders for second place.
Results
November 21 - England 6 Iran 2
November 21 - Wales 1 USA 1
November 25 - Wales 0 Iran 2
November 25 - England 0 USA 0
November 29 - England 3 Wales 0
November 29 - USA 1 Iran 0
Final Standings:  England 7 USA 5 Iran 3 Wales 1 -  England play Senegal in the last 16 and the USA face the Netherlands.
GROUP C - Argentina, Saudi Arabia, Mexico, Poland
This is a group with some excellent players such as Lionel Messi, Robert Lewandowski, Hervé Renard and Hirving Lozano. Argentina qualified comfortably and will be the favorites to win this group. Poland had to come via the play-offs and will put up a good effort. Mexico will give them a battle for the second spot in this group. Saudi Arabia seem indeed a notch below their opponents, particularly in terms of experience
Wincomparator prediction: Argentina and Poland advance to the knockout stages.
Results
November 22:  Argentina 1 Saudi Arabia 2
November 22:  Mexico 0 Poland 0
November 26 - Poland 2 Saudi Arabia 0
November 26 - Argentina 2 Mexico 0
GROUP D - France, Denmark, Tunisia - Australia 
Pool D includes the reigning World Champions. The 2018 winners will again face Denmark and Tunisia. The fourth team to take part is yet to be confirmed. Australia made their way through the play-offs, needing a penalty shoot-out to beat Peru after previous getting a win over the UAE. This is a group that France should be able to win with Denmark likely to fill second spot after reaching the Euro semi-finals last year.
Wincomparator prediction: France and Denmark qualify for the knockout stages
Results
November 22:  Denmark 0 Tunisia 0
November 22: France 4 Australia 1
November 26 - Australia 1 Tunisia 0
November 26 - France 2 Denmark 1 - France qualify
GROUP E - Spain, Germany, Japan - Costa Rica 
Spain and Germany should dominate this group. They have both had tremendous success in previous World Cup tournaments. Germany will be out to make amends for the disappointing performance they had in the 2018 World Cup finals when failing to get out of their group. Spain are a tough side and will battle them hard for top spot in this group. Japan and Costa Rica are both expected to make an early exit considering their tough draw.
Wincomparator prediction: Germany and Spain qualify for the knockout stages
Results
November 23: Germany 1 Japan 2
November 23: Spain 7 Costa Rica 0
November 27: Japan 0 Costa Rica 1
November 27: Spain 1 Germany 1
GROUP F - Belgium, Canada, Morocco, Croatia
Like Group E, this should be dominated by two countries. Croatia were runners-up in 2018, while Belgium finished third. Belgium often flatter to deceive and Croatia have been a tad inconsistent in the past four years. Canada (who with the USA will be hosting the 2026 finals) and Morocco will be battling it out for third place.
Wincomparator prediction: Belgium and Croatia qualify for the knockout stages
Results
November 23: Croatia 0 Morocco 0
November 23: Belgium 1 Canada 0
November 27: Belgium 0 Morocco 2
November 27: Croatia 4 Canada 1 - Canada eliminated
GROUP G - Brazil, Mexico, Switzerland, Cameroon
Brazil can never be ruled out in a World Cup finals. They went unbeaten in the qualifiers and have so many world-class players in their squad. Even choosing their goalkeeper is tough with Edison and Alisson competing for the job. Then there are player such as Thiago Silva, Casemiro, Coutinho, Fabinho, Richarlison, Vinicius Junior and Neymar. They should win this group with Switzerland likely to finish in second place. It will be tight between them and Mexico for the runners-up spot. Cameroon are also a side that can do very well on their best days.
Wincomparator prediction: Brazil and Switzerland qualify for the knockout stages
Results
November 24 - Switzerland 1 Cameroon 0
November 24 - Brazil 2 Serbia 0
November 28 - Cameroon 3 Serbia 3
November 28 - Brazil 2 Switzerland 0
GROUP H - Portugal, Ghana, Uruguay, South Korea
The final group features Portugal who had to come through the play-offs to reach Qatar. This is likely to be the final World Cup for Cristiano Ronaldo but Portugal have several other top players in their squad. Who finishes second in the group will be tight. Uruguay (who knocked Portugal out of the 2018 World Cup) are favorites to also qualify. South Korea have to be feared with Heung-Min Son and Ghana are also a side capable of causing upsets.
Wincomparator prediction: Portugal and Uruguay qualify for the knockout stages
Results
November 24 - Uruguay 0 South Korea 0
November 24 - Portugal 3 Ghana 2
November 28 - Ghana 3 South Korea 2
November 28 - Portugal 2 Uruguay 0
While waiting to know more about the selections entered, here are our first estimates around the 2022 World Cup. Whether you agree with us or not, know that online bookmakers already offer nice odds on the tournament. Do not hesitate to consult their offers to already predict. Sometimes betting on the long term can pay off.
Scorer bet: which prediction for the Golden Boot?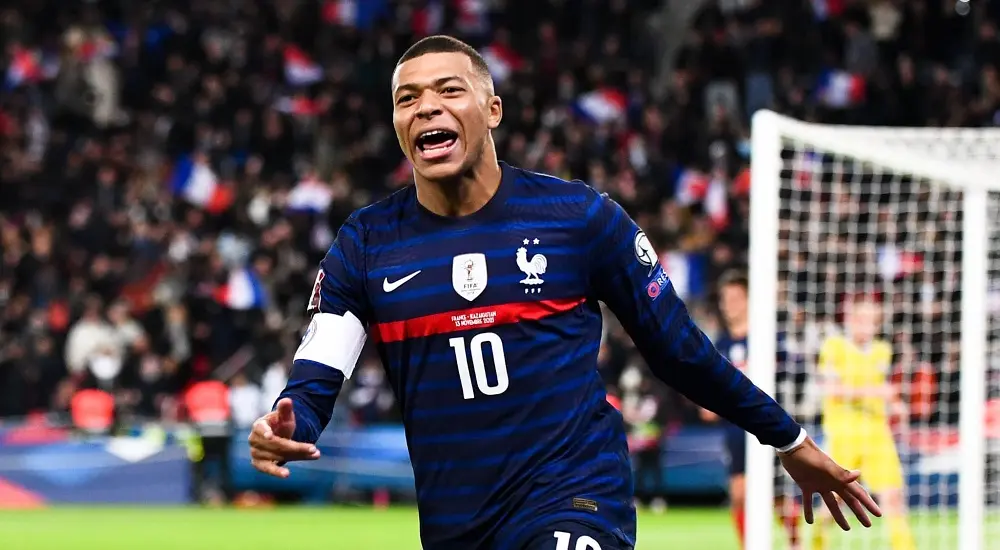 Before writing about our prediction on the winner of the 2022 World Cup, let's talk about the striker we see winning the Golden Boot, and who will therefore finish top scorer. Kylian Mbappé will be the man to favor in our opinion. Sparkling in recent months, the native of Bondy may go far in the competition, since the Blues are among the favorites, and will therefore have many opportunities to score. After already 4 achievements registered in 2018, the player trained at AS Monaco can confirm his extraordinary statistics in Qatar, and will be accompanied by Griezmann and Giroud do so. He will do everything to make history in each tournament, as he did in the Nations League in 2021 for example. In his company, Harry Kane, Romelu Lukaku or Cristiano Ronaldo, Lionel Messi and Neymar will fight for the distinction.
The odds offered at bookmakers
Kylian Mbappe, odds of 3.40
Lionel Messi, odds of 9.00
Richarlison, odds of 11.00
Cody Gapko, odds of 15,00
Marcus Rashford, odds of 15.00
Alvaro Morata, odds of 21,00
Ferran Torres, odds of 26.00
Cristiano Ronaldo, odds of 29.00
Olivier Giraud, odds of 34.00
Enner Valencia, odds of 34.00
Bruno Fernandes - odds of 34.00
Buyako Saka, odds of 41.00
Among these odds raised on www.bet365.com , good profits are possible. If you have your own opinions on the subject, go for it at the bookmaker. If you don't have an account yet, register and receive a great welcome bonus.
Unibet has the latest World Cup odds for you!
Prediction World Cup winner: who will win the 2022 edition?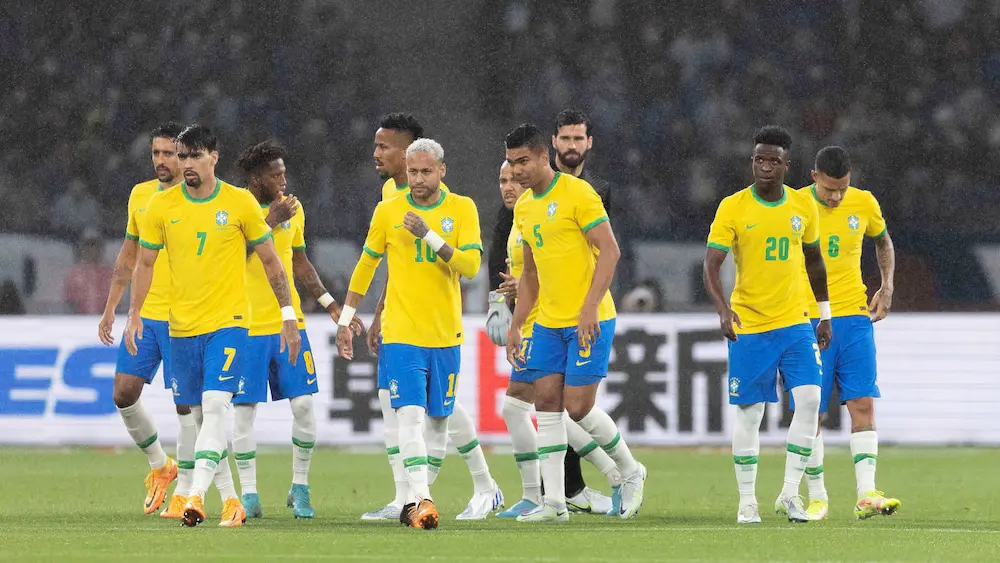 So here we are at what surely interests you the most: our opinion on the future World Champion. If we had to select only one team, our No. 1 choice would probably go to Didier Deschamps' Les Bleus. Spared during the group stage, the selection that won the last Nations League has some of the best players in each position, and will also have the experience of its title acquired in 2018 in Russia. Already fallen from high during the last Euro played in 2021, the France should no longer experience ego weakness, and seems determined to assume its rank. In the company of the French, Tite's Brazil represents the other safe bet to try. 
Odds for your bets
As you can see, great odds are therefore also offered on the future winner of the 2022 World Cup. It's up to you to follow the advice of our experts if the heart tells you, or to bet according to your own feelings. Good luck to you!
Brazil, odds of 3.50
France, odds of 6.50
Spain, odds of 7.50
England, odds of 9.50
Argentina, odds of 10.00
Portugal, odds of 12.00
Germany, odds of 13.00
Netherlands, odds of 15.00
Croatia, odds of 51.00
Denmark, odds of 61.00
Belgium, odds of 67.00
Uruguay, odds of 91,00
Switzerland, odds of  101.00
Senegal, odds of 101.00
USA, odds of 101.00
Serbia, odds of 126.00
Morocco,odds of 126.00
Poland, odds of 151.00
Japan, odds of 251.00
Australia, odds of 351.00
Ghana, odds of 351.00
Saudi Arabia, odds of 401.00
South Korea, odds of 501.00
Cameroon, odds of 751.00
Mexico, odds of 751.00
Costa Rica, odds of 1251.00
Tunisia, odds of 2001.00
Make your World Cup choices at VBET
World Cup FAQs
To complete this page dedicated to World Cup predictions, here are the most frequently asked questions and answers about the competition. These can help you understand the 2022 World Cup even better before making your predictions.
1. Where will the 2022 World Cup take place?
The 2022 World Cup takes place in Qatar in 8 different stadiums. Matches will take place at Al Bayt Stadium (Al Khor), Khalifa International Stadium (Doha), Al Thumana Stadium (Doha), Al Rayyan Stadium (Al Rayyan), Lusail Iconic Stadium (Lusail), Ras Abu Aboud Stadium (Doha), City of Education Stadium (Al Rayyan) and Al Janoub Stadium (Al Wakrah).
2. When does the 2022 World Cup start?
The tournament begins on Monday, November 20, 2022, with the opening match taking place at Lusail's Iconic Stadium. The tournament ends on Sunday, December 18, 2022, at the same stadium.
3. Which TV channel for the 2022 World Cup?
The contest will be broadcast by Globo and Sportv in Brazil and RTP in Portugal. You can follow the most important meetings and all the games of the Brazilian and Portuguese national teams in a free channel, with free access. However, to follow the event in full, you may need to subscribe to other channels, such as Sporttv on Portuguese or others on Brazilian soil. In the UK, games are being shown on the BBC and ITV, not on stations such as Sky.
4. How many African teams have qualified for the 2022 World Cup?
A total of 5 African teams will participate in the competition. There are 54 teams in the qualifying round.
5. How many European teams will play in the 2022 World Cup?
There are 10 European teams competing in the 2022 World Cup. At the beginning of the qualifiers there were 55 nations.
6. Which county has won the most World Cups?
Brazil is the country that has won the most World Cups. With 5 titles, The Brazilians are ahead of nations such as Italy, Germany and France. However, the last time Canarinha won the World Cup was in 2002, when it was played in Japan and South Korea.
7. Which player scored the most goals in the World Cup?
Miroslav Klose is the player who has scored the most goals in the World Cup. In four editions (2002, 2006, 2010 and 2014), the German scored 16 goals in total. An average of 0.67 goals per game.
8. Which player has the most World Cup appearances?
Four players have the most entries in the World Championship, namely 5 tournaments. In Europe, Lothar Matthaus and Gianluigi Buffon are among them, along with Mexican Antonio Carbajal and Rafael Marquez. In this 2022 edition, Cristiano Ronaldo joins them.
9. What is the fastest goal in World Cup history?
Hakan Şükür is the author of the fastest goal in World Cup history. In just 10.8 seconds, the Turkish striker opened the scoring against South Korea in 2002 (starting for third place). Turkey's best performance was achieved that year with a third place finish.
10. How many countries have won the World Cup?
A total of 8 teams have already won it. They are Brazil, Germany, Italy, Argentina, France, Uruguay, England and Spain.
11. How many times has France won the World Cup?
Les Bleus have won twice. The first in 1998 against Brazil (3-0). Second in 2018 against Croatia (4-2).
12. How many times has England won the World Cup?
The Three Lions won it only once, in the 1966 tournament that was played by England. That year they beat West Germany 4-2 (after extra time) after defeating Portugal 2-1 in the semi-final.
13. How many times has Spain won the World Cup?
Spain have one victory. It was in 2010, against the Netherlands (after extra time). La Roja has only reached a World Cup final in its history.
14. How many times has Italy won the World Cup?
Italy won it four times. In 1934, 1938, 1982 and 2006, the Italian team reached the top of the world. They also lost two finals in 1970 and 1994.
15. How many times has Argentina won the World Cup?
Argentina has already won two editions. In 1978 and 1986, against the Netherlands (3-1) and England (3-2).
16. How many World Cups has Portugal won?
The Portuguese are yet to win the World Cup. Their best performance was a third place finish in the 1966 tournament in England, with Eusebio their top scorer.
17. Have the Netherlands won the World Cup?
No they haven't but on three occasions have lost in the final. They were beaten in 1974 and 1978 and both times lost to the host nations - Germany and Argentina respectively. The Netherlands also lost in 2010. This is their first time in the finals since 2014 when finishing third.
18. How many times have Germany played in a World Cup final?
The German national team has won four times. In 1954, 1974, 1990 and 2014, they were successful in the finals. They have also been the beaten finalists on four occasions. Their eight appearances in a final is a record.
19. Who won the 2018 World Cup?
The 2018 finals were held in Russia and won by France. Didier Deschamps' men added a second star above the rooster, adding to the one won in 1998.
20. Where did the first World Cup take place in 1930?
The first World Cup was held in Uruguay in 1930. The host country lifted the trophy against Argentina.