2022 World Cup

Countries across Europe don't just have Euro 2020 to concern them. They also have the qualifying rounds for the 2022 World Cup in Qatar to deal with. Every country dreams of reaching the final stages and perhaps even lifting the trophy. France are the current World Cup holders but even they have to earn the right to defend their title in Qatar between 21 November and 18 December 2022. Imagine winning the World Cup a week before Christmas? 
Of the 32 nations that will take part in the 2022 World Cup finals, 13 have been set aside for European countries. The European qualifiers begin on March 25, just who will be successful and make their way to Qatar next year. Lots of games to be played and plenty of predictions for our team of experts to make, it's going to be a thrilling qualification process.
Make your World Cup 2022 selections at Bet365
Key World Cup Qualifiers Statistics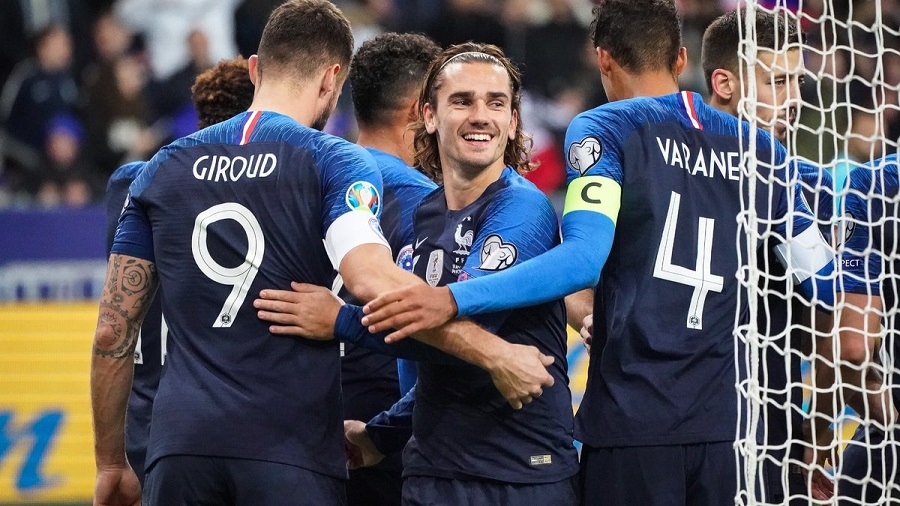 Statistics play a key role when placing bets on football. The 2022 World Cup qualifiers are likely to produce some rather predictable results. Unlike in the UEFA Nations League, teams of all different abilities will be meeting in the World Cup qualifying groups. That means we'll see games like England v San Marino and Gibraltar v Netherlands. Those kind of games rarely end in anything but the expected result.
World Cup qualifiers deliver a lot of home wins. As just mentioned, there are top countries up against lower-quality ones. Those matches will see a lot of home wins being produced. The last qualifiers saw 47% of matches ending as home wins. 17% were draws and 36% away wins. There will be many matches between the top countries and they won't be easy to predict. Current form will have to be taken into account. Draws are possible in these games.
The UEFA qualifiers for the 2018 World Cup saw an average of 2.94 goals per game. That's a figure which is higher than in most domestic leagues. It's a figure that is inflated by the matches played between the countries of varying ability. A few big wins for the strongest countries will see that average figure increasing. Betting on over 2.5 goals in those kinds of games is advisable, perhaps even higher than that. 53% of matches played in the 2018 qualifiers had over 2.5 goals scored in them. 
Betting on the both teams to score market is always popular. Only 38% of games in the last qualifiers saw this stat come up. That's a low figure but remember all those lob-sided games. Countries such as Gibraltar, San Marino and Liechtenstein just don't score too many goals when taking on the strongest countries. When more equally matched countries face each other, the chances of both teams scoring becomes much higher.
Check out the World Cup 2022 odds at Marathonbet
 FIFA World Cup 2022 UEFA Qualifying Groups
The draw has been made and there are 55 countries chasing just 13 places. The ten group winners will automatically qualify for the finals. That leaves three places up for grabs and they will be decided by the play-offs involving teams that finish second in their groups and two others from the Nations League rankings. That will see 12 countries in four groups with semi-finals and finals to determine the other three qualifiers.
Group A: Portugal - Serbia - Ireland - Luxembourg - Azerbaijan
Group B: Spain - Sweden - Greece - Georgia - Kosovo
Group C: Italy - Switzerland - Northern Ireland - Bulgaria - Lithuania
Group D: France - Ukraine - Finland - Bosnia Herzegovina - Kazakhstan
Group E: Belgium - Wales - Czech Republic - Belarus - Estonia
Group F: Denmark - Austria - Scotland - Israel - Faroe Islands - Moldova
Group G: Netherlands - Turkey - Norway - Montenegro - Latvia - Gibraltar
Group H: Croatia - Slovakia - Russia - Slovenia - Cyprus - Malta
Group I: England - Poland - Hungary - Albania - Andorra - San Marino
Group J: Germany - Romania - Iceland - Northern Macedonia - Armenia - Liechtenstein
The draw has produced some great matches. England always seem to end up in the same group as Poland but should qualify. There should be a few goals too with Andorra and San Marino to play. Group H is a tough group with Croatia, Slovakia and Russia, at least one of those countries won't be going to Qatar next year. The Netherlands missed out on the last World Cup and renew rivalry with Turkey. Group E should be won by Belgium who finished third in the 2018 World Cup. The battle for a play-off place will be intense between Wales and the Czech Republic. Italy are in the same group as Switzerland so that will be a tough task for both countries.
See the World Cup 2022 odds at Bet365
Our Free World Cup 2022 UEFA Qualifiers Predictions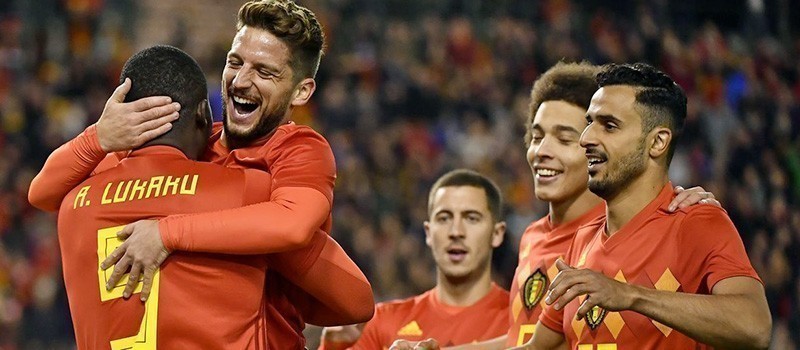 There are not too many surprises in UEFA qualifiers for the FIFA World Cup. However, who would have predicted in the past that countries such as England, the Netherlands and Italy would fail to qualify. Looking at the draw, you can imagine that top countries such as Belgium, France, Germany, Spain and England should qualify with ease. Other groups look a little bit more open and there will be some tough games to predict. Our team of betting experts will be writing previews of these games and will hopefully provide you with plenty of winning bets.