SIX NATIONS 2017 BETTING TIPS AND PREDICTIONS
New customers only | Commercial content | 18+ age limit | T&Cs apply
Six Nations
The 6 Nations exists in its present form since the year 2000. The original tournament was organized for the first time in 1889 and was composed of the four teams of the British Isles. This is one of the most anticipated and contested competitions in the world of rugby. It is held every year between the beginning of spring and the middle of March. This 2017 edition, as every year, is guaranteed to create a lot of drama, as well as high and low points for supporters; Many questions will arise, the most common ones: will England retain their title? Will Ireland be able to return to success? Will the Blues be able to keep their momentum from the end of 2016 year?
Who's attending in 2017?
Can England do the double?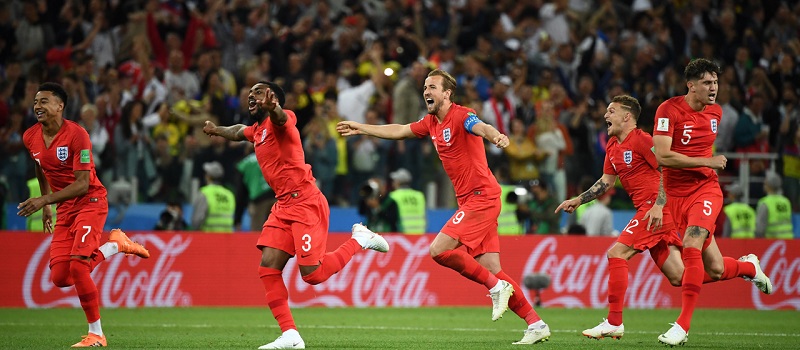 After winning the title in 2016, the English 15 will be big favourites this season. Winners of 13 games last year and remaining unbeaten, Eddie Jones' men are expected to impress and to retain their title this year. With talented players such as Owen Farrell, Jack Nowell and Anthony Watson, the English team will be tough to beat for any nation and so a double may be on the cards, just like 2000/2001. Their final victory is proposed at 17/20 with Betway.
Ireland as outsiders

Finishing in 3rd last year after winning it in 2014 and 2015, the Irish will be the main contenders in this years Six Nations. First in the IRB ranking last year, the Irish selection relies predominately on players from the Leinster province, and they are set to cause enormous problems for their opponents. The only questions are of Jonathan Sexton, technical pillar of the starting 15, and often subject to injuries recently. If he produces, a victory for Ireland is a sure thing. Ireland for overall victory at odds of 5/2 with William Hill.
Wales, The irregular

Finishing in a surprising second place in the last edition, the Welsh may have a little more difficulty performing this year. Capable of the best, we remember their victory against South Africa in November (27-13), but also of the worst, as seen by their stinging defeat to Australia in the same month (8-32). Gatland's men will have to be consistent in the performance, and tactically solid to really show what they're capable of. The reception of England on the second day will be the real revealer. The overall victory for Wales is offered at 8 with William Hill.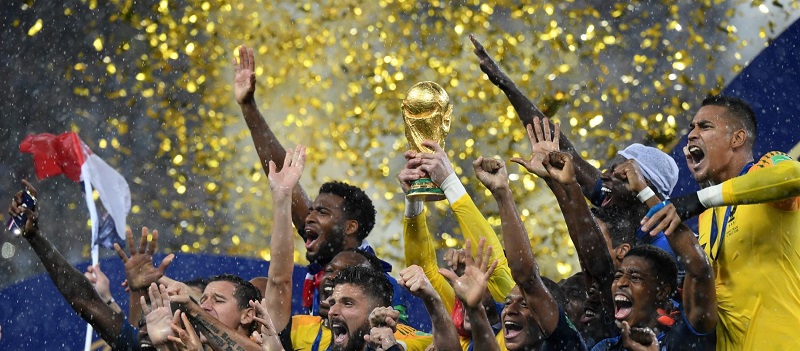 A disappointing 5th place finish last year, the Blues will attack this new edition with the desire to restore balance. Despite defeats against Australia and New Zealand in November 2016, the XV of France will be able to rely on fresh men, like their wingers Vakatawa and Nakaitaci, and their rising fighter, Jean-Baptiste Serin. They meet England away and the Blues could well cause an upset at the end of the tournament if they perform at Twickenham. Their final coronation is proposed at 14 with Betfred.
Scotland, less effective than their counterparts?

Even though they are equipped with talented players, such as Hogg, Jones or Russell, they were last titled in 1999 and will not be the most anticipated team this season. Fourth last year, the Scots will struggle to do much better in 2017, as they face difficulties in big games. Beaten recently by Australia and Ireland, Vern Cotter's protégés are far from poor, but the gap between them and the rest will quickly be evident, especially when they meet their English and Irish neighbors. Their victory in 2017 is offered at 22 with Betfred.
Itlay: making slow progress!

Last good in 2016, the Italians have never won the Six Nations tournament. Logical, as they are deficient in terms of talent compared to other nations. Conor O'Shea's men will not be walked all over, especially when they receive in their home ground, for example when they achieved a huge result against South Africa in November's test match (victory 20-18). Made up from a solid and courageous pack, Parisse and company will mainly aim to scrape some prestige successes to continue to progress. Their title is offered at the crazy rating of 2000 with Betfred.
Key Factors
Venue: Home advantage is crucial in the 6 Nations. At home you believe that you can beat anyone. You have the crowd on your side and a good vocal presence can give a team that extra boost they need in those tight games. Going away to any team in this competition is a tough task, even to the so-called "weaker teams". Italy have shown that they are a force to be reckoned with at the Stadio Olimpico. In 2013 they beat both France and Ireland, which were both fantastic wins. You need to prepare yourself mentally going to some of these grounds. None more so than visiting Murrayfield. Any team traveling to Scotland know that they are in for a massive battle.
Injuries/Tiredness: The 6 Nations has always tested each squad's strength and depth. Playing 5 games in 6 weeks puts a major strain on these athletes. The ferocity and tempo of these games is rarely replicated in any club games throughout the year. Once players put on their national jersey they seem to relish the hits and go that extra yard. With players putting more on the line, there is more of a chance of injuries and with each game being a quick turn around, recovery time is very limited.
Derbies: Every year the 6 Nations throws up massive derbies. Every game in this championship could be considered a derby due to the frequencies in which the games are played but some rise above that. Some grab the headlines no matter when or where they are played. Ireland V England is one of the biggest. These two great rugby nations have battled hammer and tongs for decades. Form goes out the window when these two play. It comes down to who wants it more. After about 60 minutes the pitch will resemble a war-zone. Tasty affairs with pure quality on show. All for the pride of the jersey. It is in these sorts of games when you will be judged whether you are fit to wear your countries colours.
TABLE SIX NATIONS 2017
General
Home
Away
#
Teams
MP
W
D
L
PF/PA
MP
W
D
L
PF/PA
MP
W
D
L
PF/PA
Df
Pts
1
Ireland
5
5
0
0
160:82
3
3
0
0
121:54
2
2
0
0
39:28
78
26
2
Wales
5
3
0
2
119:83
3
3
0
0
86:34
2
0
0
2
33:49
36
15
3
Scotland
5
3
0
2
101:128
2
2
0
0
57:39
3
1
0
2
44:89
-27
13
4
France
5
2
0
3
108:94
3
2
0
1
69:48
2
0
0
2
39:46
14
11
5
England
5
2
0
3
102:92
2
1
0
1
27:30
3
1
0
2
75:62
10
10
6
Italy
5
0
0
5
92:203
2
0
0
2
42:75
3
0
0
3
50:128
-111
1