FOOTBALL BETTING TIPS AND PREDICTIONS
New customers only | Commercial content | 18+ age limit | T&Cs apply
| | |
| --- | --- |
| | ITALY - SERIE A |
| | |
| --- | --- |
| | ENGLAND - CHAMPIONSHIP |
| | |
| --- | --- |
| | ENGLAND - PREMIER LEAGUE |
| | |
| --- | --- |
| | FRANCE - LIGUE 1 |
Betting Tips of the Week - January 28st
Tips of the week

Champions League
Liverpool vs Bayern Munich: Liverpool to Win 27/25 at Unibet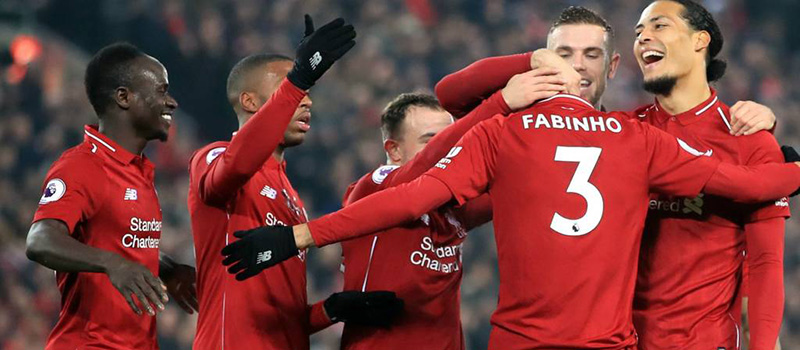 Last year's UEFA Champions League runners-up Liverpool will host German side Bayern Munich at Anfield on Tuesday night in the first leg of their Round of 16 clash. The two sides have met 7 times in all European competitions since 1971 - 2 of which the Reds have won and 1 of which Bayern has won. The last time the two sides met was a long 18 years ago in the UEFA Super Cup, in which Liverpool saw victory 3-1 in the August 2001 fixture. Both teams are currently 2nd in their respective domestic leagues, however Liverpool will have the home advantage, which has tipped them as favourites to win this fixture.

Athletico Madrid vs Juventus: Juventus to Win 37/20 at Unibet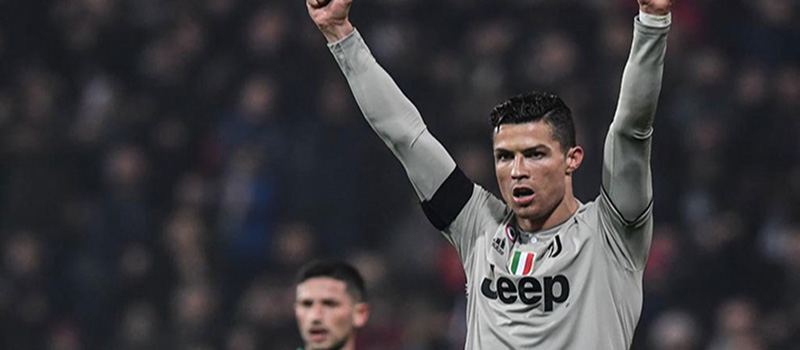 The Old Lady will make the journey to the Wanda Metropolitano on Wednesday to face Atletico Madrid in their Champions League Round of 16 first-leg. Both sides will have been disappointed with their CL campaign last season - Juventus were knocked out in the Quarter-Finals, while Atletico failed to make it past the group stage. Juventus have the run of current run of form, sitting at the top of the Serie A and having won 5 of their last 6 Italian League games, which marks them as favourites to win this fixture. Atletico on the other hand are 2nd in La Liga, and are NOT to be underestimated on their home turf.

Carabao Cup
Chelsea vs Manchester City: Manchester City to Win 8/5 at William Hill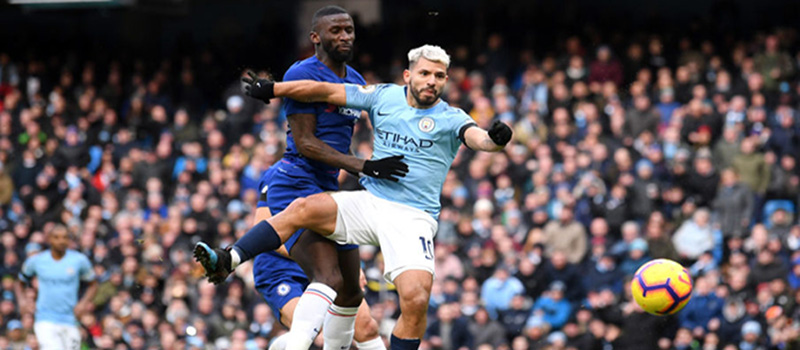 It's Chelsea against Manchester City in this season's Carabao Cup final on Sunday. The first major English trophy of the season will be awarded to one of these two sides at Wembley - the question is will it the cup be going back to London or to Manchester. Current EFL Cup title holders Manchester City seem to be the most likely victors, following their shocking 6-0 victory over Chelsea only two weeks previously in the Premier League. Current PL top goals scorer Sergio Aguero added three more goals to his tally during their last meeting, and given his current form he will be expected to add to his overall tally to ensure that his side are crowned EFL Cup Champions for the second year running.

Premier League
Manchester United vs Liverpool: Liverpool to Win 23/10 at Betway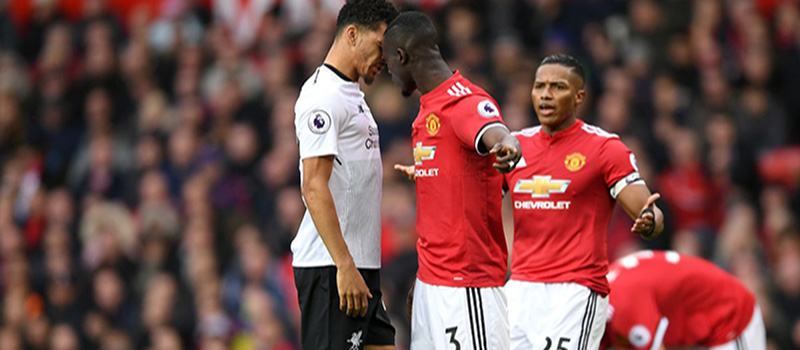 It's an historic Premier League clash at Old Trafford on Sunday, as Liverpool travel to face their long-time rivals Manchester United for their 230th meeting in all competitions. History favours the Red Devils, who have won 88 of these 230 matches compared to Liverpool's 76, however it is the Scousers that have had the more impressive season this year. Currently 2nd place in the PL, Liverpool have lost just one game in 2018, and are missing out on the Premier League top spot just by goal difference. On the other hand, Manchester United have won 11 of their last 13 fixtures in all competitions, and are currently 4th place in the PL. However following a disappointing performance in their Champions League loss against PSG, it seems likely that Liverpool will be the successors of this PL clash of titans.

PREDICTING FOOTBALL WINNERS: A HOW-TO GUIDE
Before you begin making your own football predictions and start placing bets, there are some rules and guidelines you should be aware of. In addition to choosing the best bookmaker with which to place your bet, you also have to be aware of and analyse the latest figures and statistics of the teams you want to place your bets on.
For example, in addition to looking at the recent form of your team (wins, losses, draws, goals scored, etc.), it is also important to analyse the condition and form of the big-name players on both sides of the field. Take the example of Manchester City. If their upcoming game is a Champions League Match against Barcelona, and Aguero, Sané or Sterling are doubtful, it may be smart to play the odds of 'Draw or Barcelona Win' rather than a victory in favour of the Manchester side. The same reasoning is applied to the Premier League, the FA Cup or any other football championship, as these key players can have a great influence over the results of their team.
Likewise, the context of the match should also influence your choice of bet. Is this a knockout encounter? Do both teams have a real stake in the match? Is the match a derby, or some other game that involves two teams with a historic rivalry? These are many such questions which need to be studied and considered before betting online. An example that best illustrates this point would be a Premier League Match taking place at the end of the season. While Chelsea would generally be regarded as the superior to West Ham during the regular season, it would not be such a shock to see the Hammers claim such a victory. Given that the Blues had already secured a top four Champions League spot, it would be entirely possible for West Ham to claim this unexpected win. Motivation counts for everything in football!
Finally, it is just as important to take into account the different tactics and past performances of the clubs in the match you want to bet on. As such, a game between Newcastle and Cardiff is less likely to result in '2.5 goals' or 'Both teams score' than a match between Arsenal and Liverpool. Again, the differences in a team's tactics: how they manage counterattacks and set pieces, will be important to study - now it's your turn!