LEAGUE CUP BETTING TIPS AND PREDICTIONS
New customers only | Commercial content | 18+ age limit | T&Cs apply
League Cup 2017/18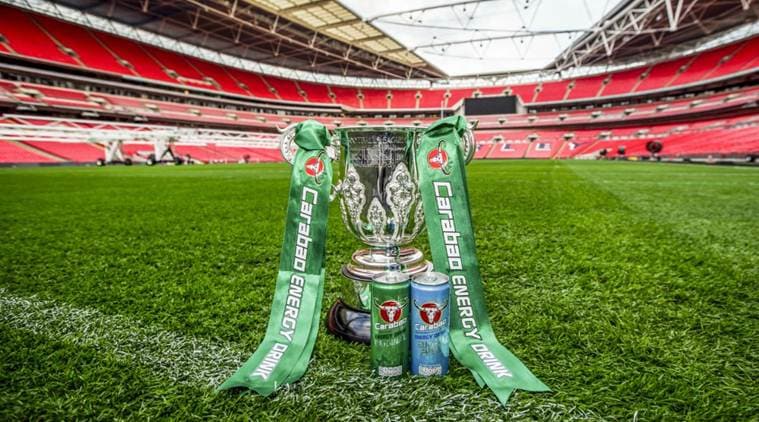 EFL Cup Final (25/02/2018)
| | | |
| --- | --- | --- |
| TEAM 1 | 1X2 | TEAM 2 |
| ARSENAL | 1 | MANCHESTER CITY |
The League Cup is known as English Football's third biggest trophy to win after that of the Premier League and the FA Cup. Founded in the 1960/61 season, they are able to show their ability to play. Asc players like Cesc Fabregas , John Terry , Jermain Defoe and David Beckham have made their professional debut in the tournament. With just 92 clubs (unlike the 758 that compete in the FA Cup) from the Premier League and the Football League competing to reach the Final in the Spring, the League Cup is a popular tournament to bet on and Wincomparator can hThe best odds from the biggest bookmakers and your live streaming service for up-to-the-second live data from the games.
| £ 200 bet365 bonus bet on the EFL League Cup |
Ranking
Principally a team's ranking is going to decide who is favorite to win a match in the League Cup. It highlights the general level at which a team plays compared to their opponent. The odds will always be on the side of Premier League teams. The top teams do not have to be wary of being 'giant-killed'. That is to say being eliminated by a ranked team. In cup competitions such as this one or the FA Cup they occur from time-to-time, making for interesting odds and betting, especially in the later rounds of the competition.
To see: All odds to bet on the League Cup
Home and Away
In most sports this has a big effect. With a crowd behind a team they can become extremely motivated. Without that home crowd ambiance the away team can miss that extra motivation from crowd songs, chants and general goodwill. In addition to that the away team is the side obliged to travel. This can sometimes have a negative effect on players who must travel, sometimes for long hours. There is nothing like home comforts, ones they do not have access to whilst on the road and they are evidently not able to use their own training ground or stadium facilities like they are used to. All can have either a negative impact or players can mentally block these distractions.
Physical State
The League Cup is another fixture that coaches must gear their squads up for. Players can suffer from fatigue particularly during the Winter period when the FA Cup begins. If a team has played two games within a week it is safe to say there will probably be changes if a League Cup fixture is the next match a coach must strategise for.
Youth
In relation to the last point on physical state, the League Cup has become an excellent opportunity for young players in squads to play and present themselves on a bigger stage than youth or reserve fixtures. Terry, Fabregas, Defoe and Beckham all made their debuts in the competition whilst Rooney scored his first professional competitive goal in a League Cup fixture. Thus if some of the senior squad are suffering from injuries or fatigue, or if a manager wishes to rotate his 1st team to avoid the such things from occurring, he will be willing to play youth players. This can have an effect on the game. For instance a big team playing their youth players will give themselves less of a chance of winning against a lower ranked team that have their best players out on the pitch.
To see : All live scores on the League Cup