Predictions for Wimbledon 2022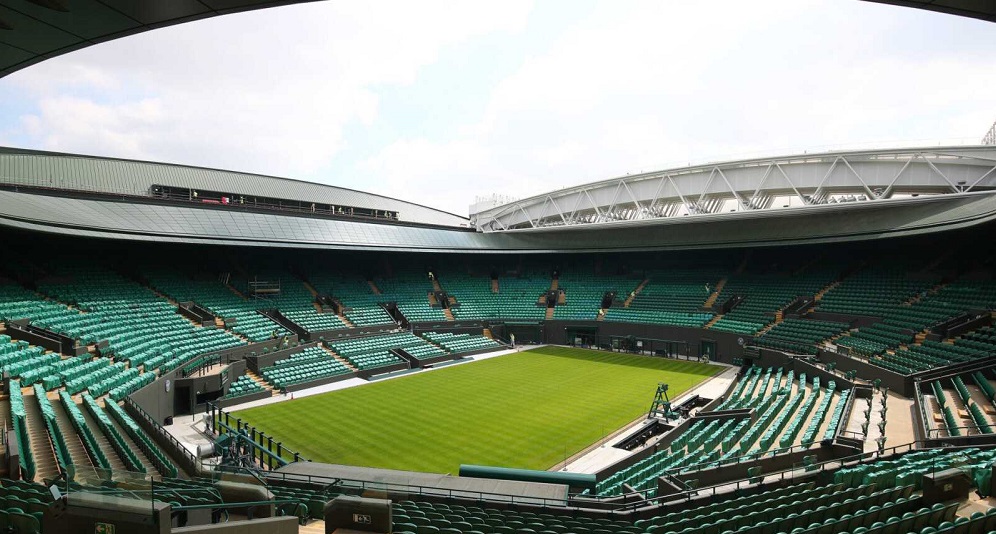 Are you looking to be placing bets on the 2022 Wimbledon Championships? If so, then you are in the right place for information on this famous tournament. Our experts will be publishing previews throughout the event and hopefully will provide you with plenty of winners. Before the tournament begins, this page contains information on how to place winning bets. Enjoy the article and good luck with your bets.
Wimbledon's presentation
First held in 1877, Wimbledon is the oldest tennis tournament in the world. It is the third of the four Grand Slams and the only one that is played on grass. This year the tournament takes place from June 27 to July 10. There are no ranking points on offer this year but it's still every players dream to become the Wimbledon champion.
Novak Djokovic has won the last three Wimbledon men's singles titles. A win this year will be his seventh in total, that's only one behind the all-time record of eight held by Roger Federer.  He is the favourite to win the title but will face opposition from players such as Carlos Alcaraz, Stefanos Tsitisipas and of course Rafael Nadal, who has won the first two Grand Slams this year. There will be a new women's champion crowned due to the 2021 winner Ashleigh Barty now having retired. French Open champion Iga Swiatek is the favourite to win her first Wimbledon title. 
Check out all the Wimbledon offers at Vbet!
Wimbledon Predictions: Statistics to Know
Want to predict Wimbledon matches like an expert? You then need to know the key statistics of the competition. They will be of great assistance to you during this two week tournament and help you make the best decision at the bookmakers, and win more than one bet if luck is with you. At first, note that the average match at Wimbledon was 37.6 games in the 2021 tournament. That's a good figure and remember in the men's singles the matches are played over the best of five sets. 44% of matches were played in three sets, against 36% in four sets and 20% in five sets. In 56% of cases, each player will win a set.
81% of the matches saw the winner of the first set go on to win the match. Only 2% of matches saw a player come from two sets to love down to reach the next round. 10% of matches included a set that was won 6-0. 19% of matches had a tie-break played in the first set.
Bet on Wimbledon at William Hill
Wimbledon 2022: Our free prediction
Novak Djokovic is the clear favourite to win the men's singles title. His hopes of a seventh title are boosted by the absence of Daniil Medvedev and Andrey Rublev. Alexander Zverev is struggling for fitness and Matteo Berrettini (finalist last year) has been out injured. Rafael Nadal hasn't won this title in a long time and Carlos Alcaraz has little experience of playing on grass. Felix Auger-Aliassime is a good outside bet and Stefanos Tsitsipas is due a good run at Wimbledon. All seems to be pointing towards another Djokovic triumph.
Wimbledon: the men's singles odds
Novak Djokovic - 1.83
Carlos Alcaraz - 6.50
Rafael Nadal - 8.00
Matteo Berrettini - 11.00
Stefanos Tsitsipas - 11.00
Felix Auger-Aliassime - 11.00
Denis Shapovalov - 13.00
Nick Krygios - 21.00
Prices taken from www.bet365.com and www.vbet.com.