MLS BETTING TIPS 2020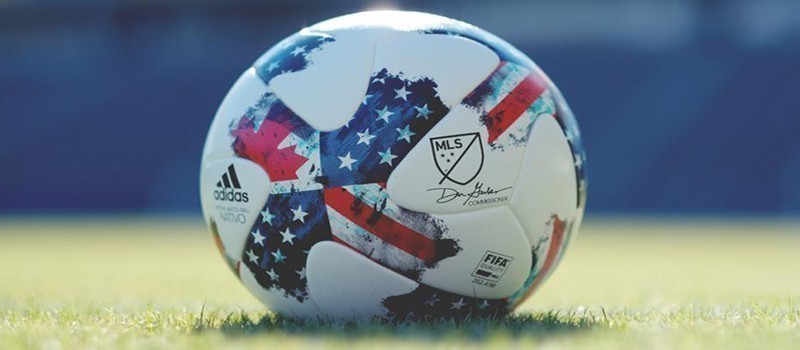 Betting on the MLS is always an exciting opportunity - between the regular season, the playoffs and the MLS Cup, there's plenty of action due to take place over the course of the season.
Major League Soccer (MLS) sees teams from both America and Canada (mainly America) battling it out in two conferences and then the MLS Cup play-offs. The 2020 MLS season began on February 29 but soon fell victim to the ongoing health crisis. Just two sets of fixtures were played before the decision was taken to suspend the season. July 8 saw the return of the sport with an MLS is Back tournament being held. It's hoped that once this is completed, the regular season will be able to resume.
This year has seen the number of teams taking part increased from 24 to 26. The Eastern and Western Conferences have both seen a new team added to their line-up making it 13 in each conference. New to the Eastern Conference are Inter Miami, partly owned by David Beckham. They are coached by Diego Alonso from Uruguay. Their season began with two straight league defeats. The same fate happened to new members of the Western Conference, Nashville SC.
The format of the MLS is similar to that of other American sports such as basketball and American Football.  The teams don't just play the others in their conference but some from the other one too. The two conference champions then meet in a one-off match for the MLS Cup. The teams that finish top of the conferences in the main season win the Supporters' Shield. Then the top teams qualify for the play-offs to determine the conference champions.
The MLS is still quite a young competition - it was established in 1993 - but it is growing in popularity amongst a global audience year upon year. This US football league has even attracted stars from some of Europe's biggest competitions, with Zlatan Ibrahimovic (LA Galaxy), Wayne Rooney (DC United), Bastian Schweinsteiger (Chicago Fire) and now Nani (Orlando City) all having played in the league in recent seasons. Some of football's biggest names have also made the jump across the pond in the past, including David Beckham, Thierry Henry (now the coach of Montreal Impact), Kaka, Didier Drogba, Andrea Pirlo and David Villa.
MLS: THE STATISTICS TO KNOW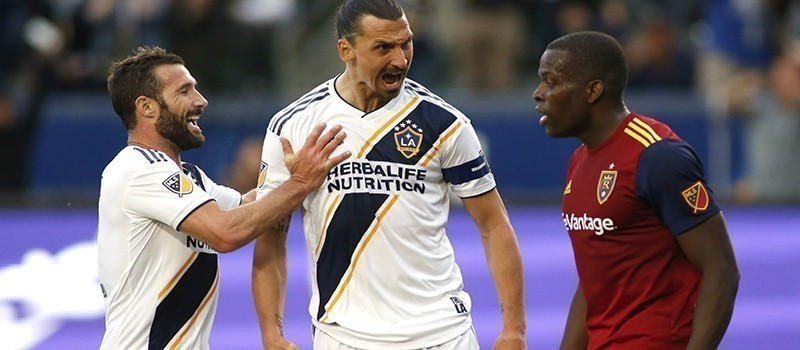 A look at how the previous MLS season went can be helpful when trying to decide how the 2020 season will progress. We will update statistics during the season to show any trends that are taking place. For example, teams on good runs, those struggling to get results, sides that are scoring lots of goals and those who are wondering where the next one is going to come from. All of this helps you decide who to back on markets such as both teams to score, under/over goals and first/last/anytime goalscorers.
Last season saw Los Angeles FC win the Western Conference and New York City successful in the Eastern Conference. As it usually turns out when they turn into knock-out tournaments, the regular season winners didn't go on to win the MLS Cup. It was Seattle Sounders who were triumphant beating Toronto FC in the final, their second win in the last four years. That's despite finishing 16 points behind Los Angeles FC in the regular season, winning five games less than them.
Los Angeles FC were in dominant form last season before losing to Seattle Sounders in the Western Conference final. They scored 85 goals in 34 games with a record +48 goal difference. 
Vancouver Whitecaps drew the most games in the Western Conference with ten stalemates. Houston Dynamos had a disappointing season, they had two teams below them but recorded the most losses with 18 defeats. It was the San Jose Earthquakes who were glad the season came to an end. Their last five league games were all lost, the only side who achieved that unwanted record.
While it was the Supporters' Shield winners who had the best home record (only dropping nine points in 17 games), they didn't have the best defence on home soil. That honour went to Minnesota United, who conceded just 13 goals in 17 home matches. Vancouver didn't just have the most draws, they were the lowest home scorers with only 16 goals scored. It wasn't even a close run fight with every other side scoring at least 13 more than them.
Los Angeles FC had the best away record which wasn't too surprising. However, they drew six on their travels, that was more than any other team in the league.Real Salt Lake were the lowest away scorers with just 15 goals in their 17 away league games. Houston Dynamo had a terrible run away from home and only earned six away points, that's compared to the 34 earned at home. They conceded 40 away goals and lost 15 out of 17 games. When it comes to the under/over 2.5 goals market, San Jose Earthquakes had 26 out of 34 games with over 2.5 goals scored. 19 of Minnesota United's games had under 2.5 goals scored in them. The top scorer in the Western Conference was Carlos Vela, the Los Angeles FC striker hit 34 goals.
In the Eastern Conference, it was New York City who won the Supporters' Shield by six points from Atlanta United. They won 18 out of 34 games, the same number as Atlanta but only suffered six defeats compared to 12 for Atlanta.  United did have the best home record though with 12 wins but lost ten out of 17 away games. They weren't as bad as Chicago Fire though, who only earned 11 away points last season. It was Montreal Impact and FC Cincinatti who had the most away losses though, bosth losing 11 times.
New York City were the top scorers with 63 goals but it was DC United who conceded the least with 38. A form guide for the last five league games saw them top the table with no goals conceded.
Down at the bottom of the table, FC Cincinnati propped up the table, finishing 13 points adrift. That was despite only losing one of their last five games. They were thethe lowest scorers with 31 goals and had 75 put past them. The draw experts were New England Revolution and Chicago Fire, who both drew 12 games. If you wanted to see goals scored, the visit of New England Revolution was one to look forward to. Their 17 away games saw 65 goals scored. They also drew eight away league games, more than any other side. When it came to over 2.5 goals, 25 out of 34 Montreal Impact matches saw that stat come up. DC United's games saw 20 out of 34 record under 2.5 goals scored.
Check out the MLS at 888Sport!
MLS:  We Are Back Tournament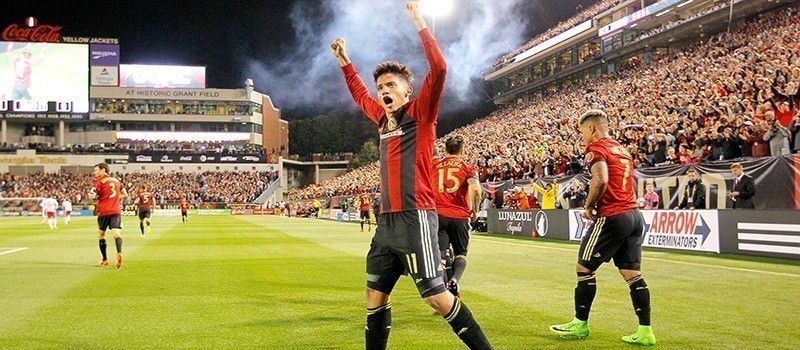 July 8 saw the start of the MLS is Back tournament. This is being staged behind closed doors at the ESPN World Wide of Sports Complex at Walt Disney World. 24 out of the 26 MLS sides are taking part. Not competing are Nashville SC and FC Dallas, both of whom have had players receive a positive COVID-19 diagnosis. The tournament had to be revamped because of that and we now have six groups with four teams in each. The top two in each group qualify automatically for the last sixteen knock-out stages. Joining them will be the four best third-placed teams. The final is due to take place on August 11 with the winners going into the 2021 CONCACAF Champions League. The regular MLS season is planned to resume once this tournament has been completed.
Groups
Group A: Orlando City, Philadelphia Union, Inter Miami and New York City
Group B: San Jose Earthquakes, Chicago Fire, Seattle Sounders and Vancouver Whitecaps.
Group C: Toronto FC, New England Revolution, DC United and Montreal Impact
Group D: Real Salt Lake, Minnesota United, Sporting Kansas City and Colorado Rapids
Group E: Columbus Crew SC, New York Red Bulls, FC Cincinatti and Atlanta United.
Group F: Portland Timbers, Los Angeles FC, Houston Dynamo and LA Galaxy