outcontent.top3.banner.html.twig bottom
Indian Wells, USA Betting Tips from our Experts
HOW TO BET ON THE INDIAN WELLS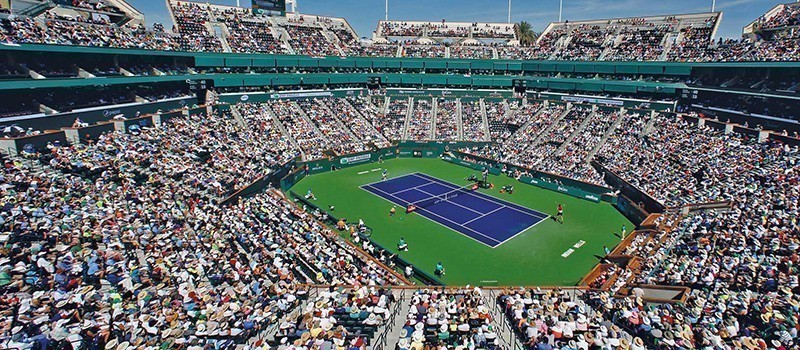 Established in 1974, the tournament has had different names up until now. The first edition was played in Tuscan, Arizona until 1981 wherein the competition moved to Coachella Valley. in 1987 it was then moved to Indian Wells and has since been considered as one of the most important of the Masters series. It was Naomi Osaka and Juan Martin del Potro who won 2015's edition. It is played over 2 weeks from October 7-17.
MEN'S SINGLES
Seeding: These will show people interested which players are likely to meet each other as the tournament progresses. The strongest are seeded from 1 - 32. Seeded players are exempt from playing the frist round and thus have energy going into the second. Consult seeding and rankings before betting.
Past matches: Before putting money down it is advisable to research if players have met each other in the past, how often and the result that came from their encounters. Perhaps even at Indian Wells. This information is critical.
Physcial state: After the Australian Open, Indian Wells is the next premier tournament and players normally do everything to be in shape for it.
Results from past years: Results of previous editions are important. If a player enjoys the tournament, they will be a good player to back - although odds may not be great. For instance Djokovic has won Indian Wells 4 times, Rafa Nadal has been victorious on three occassions.
WOMEN'S SINGLES
Results of past years' Indian Wells: like the men's it is important to consult previous years' results in order to have a good viewpoint of how competitors fair at Indian Wells. Women's tennis normally presents more surprises.