outcontent.top3.banner.html.twig bottom
Charleroi v Oostende Odds (10 December 2021)
ODDS
MATCH HIGHLIGHTS
Start of match

90'
89'

83'


L.Bessile
80'
79'


73'

63'
TEAM LINE-UPS
Formation
8
A Gholizadeh

26
M Ilaimaharitra

44
R Morioka

Coache(s)
Alexander Blessin
Formation
9
M Gueye

10
K Rocha Santos

23
A Amade

MATCH SUMMARY
90'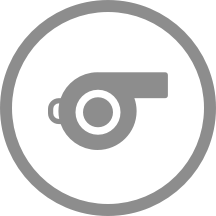 The match has come to a close in Charleroi. The final score is 1 - 0.
90'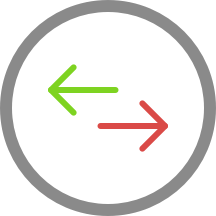 The home team has substituted Marco Ilaimaharitra with Guillaume Gillet. Edward Still is thus making his third change.
89'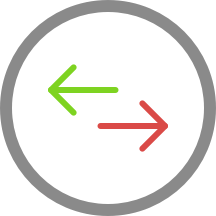 Robbie D'Haese is replacing Alfons Amade for the away team.
83'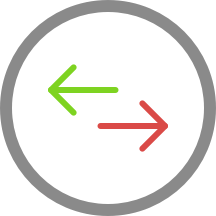 The away team have replaced Kenny Rocha Santos with David Atanga. This is the first substitution made today by Alexander Blessin.
80'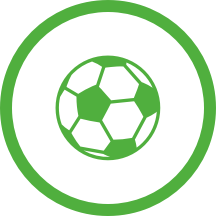 Royal Charleroi SC move into a 1 - 0 lead through a Loic Bessile header.
80'
Great play from Adem Zorgane to set up the goal.
79'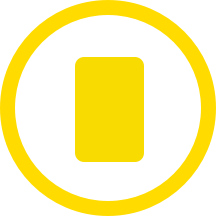 Makhtar Gueye (KV Oostende) has received a first yellow card.
73'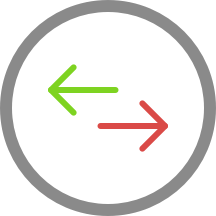 Royal Charleroi SC make their second substitution with Anass Zaroury replacing Ali Gholizadeh.
63'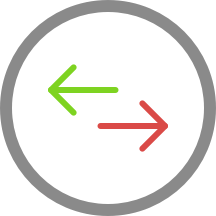 The home team replace Ryota Morioka with Mamadou Fall.
46'
The second-half is underway in Charleroi.
45'
The whistle has gone to end the first-half.
1'
The first-half is just kicking off.
0'
The team line-ups for today's match are now available.
AVERAGE TEAM STATISTICS
Matches
Average possession (%)
34.91
Goals
Team that scored the first goal(%)
34.81
Team that conceded the first goal (%)
46.53
Team that scored the last goal (%)
63.31
Team that conceded the last goal (%)
75.93
Goals from penalties (%)
0.00
Average goals scored
1.73
Average of goals conceded
1.45
Attack
Average no. of shots on-target
4.00
Average no. of shots off-target
3.18
Average no.of corners
4.95
Discipline
Average no. of yellow cards
1.55
Average no. of red cards
0.05
Matches
Average possession (%)
18.62
Goals
Team that scored the first goal(%)
44.55
Team that conceded the first goal (%)
40.79
Team that scored the last goal (%)
63.18
Team that conceded the last goal (%)
70.68
Goals from penalties (%)
1.50
Average goals scored
1.05
Average of goals conceded
1.95
Attack
Average no. of shots on-target
1.95
Average no. of shots off-target
1.67
Average no.of corners
5.90
Discipline
Average no. of yellow cards
2.32
Average no. of red cards
0.18
LAST MATCHES
05/12/2021
-
First Division A
Standard Liege

Charleroi
27/11/2021
-
First Division A
Charleroi


Anderlecht
20/11/2021
-
First Division A
Cercle Bruges


Charleroi
06/11/2021
-
First Division A
Union Saint-Gilloise


Charleroi
30/10/2021
-
First Division A
Charleroi


Eupen
04/12/2021
-
First Division A
Oostende


Eupen
Kortrijk


Oostende
28/11/2021
-
First Division A
Royal Antwerp


Oostende
21/11/2021
-
First Division A
Oostende


Union Saint-Gilloise
05/11/2021
-
First Division A
Oud-Heverlee Leuven


Oostende
LAST CONFRONTATIONS
24/07/2021
-
First Division A
Oostende

Charleroi

13/02/2021
-
First Division A
Charleroi

Oostende

09/01/2021
-
First Division A
Oostende

Charleroi

26/09/2020
-
First Division A
Oostende

Charleroi

15/08/2020
-
First Division A
Charleroi

Oostende

TEAMS NEXT MATCHES
22/01/2022
-
First Division A
Charleroi

Gent

25/01/2022
-
First Division A
Charleroi

Kortrijk

21/01/2022
-
First Division A
Oostende

Royal Antwerp

25/01/2022
-
First Division A
Gent

Oostende

FIRST DIVISION A NEXT MATCHES