CHAMPIONSHIP TIPS
Sky Bet Championship Tips 2015/16
The Sky Bet Championship starts once again on the 7th August. Wincomparator will be giving unto you betting tips for most of the games of the season from England's tough secondary division, where future stars cultivate their skills. Compare, analyse, and submit your bets on the Championship!
Bets of the Week:
Charlton - Hull: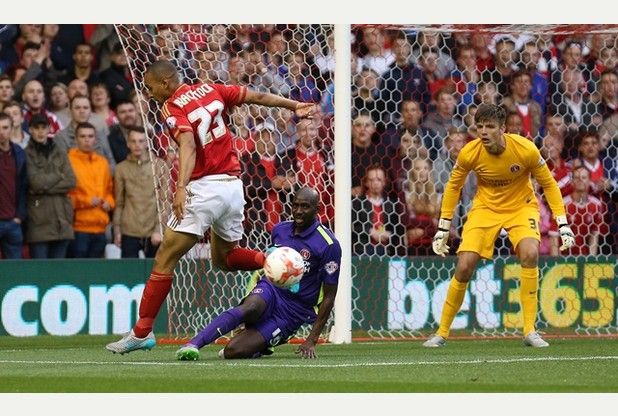 The Londoners have not got off to bad start having won their first two and drawn their next two. Charlton last drew with Nottingham Forest. Hull sit a little blow Charlton in 8th. The Tigers also won their first two games and drew with Wolves in the their last match. Both have scored three goals and conceded just the one so far. Charlton are actually not the favourites to take this at home.

Charlton win - 3.60 with Titanbet
​Preston - Ipswich: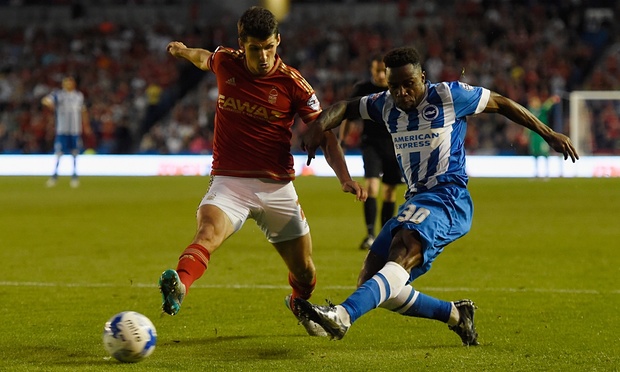 Ipswich visit Preston for their 4th game of the campaign. Ipswich find themselves at the top of the tbale, undefeated. Having drawn on the first day of the season, Ipswich have won their last two. Preston have won their two also, in this game we can expect on of these teams to lose their undefeated streak.

Preston win - 2.45 with 888sport

Next Match Day: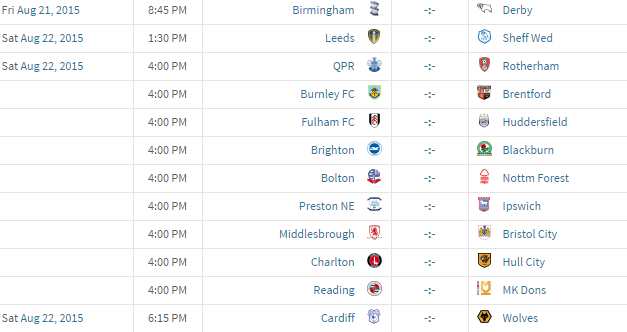 General
Home
Away
#
Teams
MP
W
D
L
GF
GA
MP
W
D
L
GF
GA
MP
W
D
L
GF
GA
Df
Pts
1
Ipswich Town
4
3
1
0
8
4
2
2
0
0
4
1
2
1
1
0
4
3
4
10
2
Brighton
4
3
1
0
5
2
2
2
0
0
2
0
2
1
1
0
3
2
3
10
3
Charlton Athletic
4
2
2
0
5
2
2
2
0
0
4
1
2
0
2
0
1
1
3
8
4
Milton Keynes Dons
4
2
1
1
5
2
2
1
0
1
1
1
2
1
1
0
4
1
3
7
5
Hull
4
2
1
1
6
4
2
2
0
0
4
1
2
0
1
1
2
3
2
7
6
QPR
4
2
1
1
9
8
2
1
1
0
6
4
2
1
0
1
3
4
1
7
7
Cardiff
4
1
3
0
6
4
2
1
1
0
3
1
2
0
2
0
3
3
2
6
8
Middlesbrough
4
1
2
1
4
2
2
1
0
1
3
1
2
0
2
0
1
1
2
5
9
Sheffield Wednesday
4
1
2
1
5
4
2
1
1
0
3
1
2
0
1
1
2
3
1
5
9
Birmingham
3
1
2
0
5
4
2
1
1
0
3
2
1
0
1
0
2
2
1
5
11
Nottingham Forest
4
1
2
1
3
3
2
1
1
0
2
1
2
0
1
1
1
2
0
5
12
Preston North End
4
1
2
1
2
2
2
0
1
1
1
2
2
1
1
0
1
0
0
5
13
Burnley
4
1
2
1
4
5
2
1
1
0
3
2
2
0
1
1
1
3
-1
5
14
Brentford
3
1
1
1
6
5
1
0
1
0
2
2
2
1
0
1
4
3
1
4
15
Leeds
4
0
4
0
4
4
2
0
2
0
2
2
2
0
2
0
2
2
0
4
16
Derby County
4
0
4
0
3
3
2
0
2
0
2
2
2
0
2
0
1
1
0
4
17
Wolves
4
1
1
2
5
7
2
0
1
1
3
4
2
1
0
1
2
3
-2
4
18
Bristol City
4
1
1
2
5
8
2
0
1
1
4
6
2
1
0
1
1
2
-3
4
19
Reading
4
0
3
1
2
3
2
0
2
0
0
0
2
0
1
1
2
3
-1
3
20
Huddersfield Town
4
0
3
1
3
5
2
0
2
0
2
2
2
0
1
1
1
3
-2
3
21
Fulham
4
0
2
2
4
6
2
0
1
1
2
3
2
0
1
1
2
3
-2
2
22
Blackburn
4
0
2
2
3
5
2
0
1
1
2
3
2
0
1
1
1
2
-2
2
23
Bolton
4
0
2
2
1
5
2
0
2
0
1
1
2
0
0
2
0
4
-4
2
24
Rotherham
4
0
1
3
4
10
2
0
1
1
1
4
2
0
0
2
3
6
-6
1