CHAMPIONSHIP TIPS
Sky Bet Championship Tips 2015/16

The Sky Bet Championship starts once again on the 7th August. Wincomparator will be giving unto you betting tips for most of the games of the season from England's tough secondary division, where future stars cultivate their skills. Compare, analyse, and submit your bets on the Championship.
Bets of the Week:
Derby - Ipswich: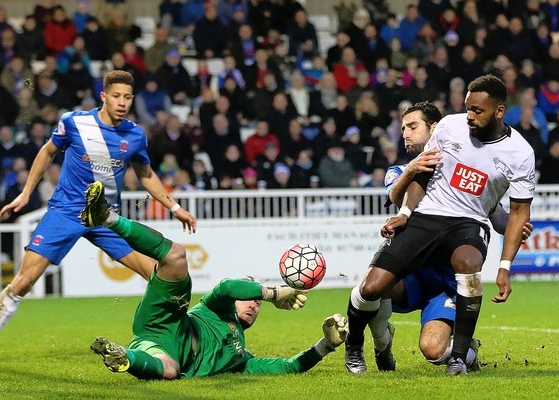 Derby need the win to help them continue their momentum for the play-offs.

Derby - 2.00 with William Hill
​
Middlesbrough - Brighton: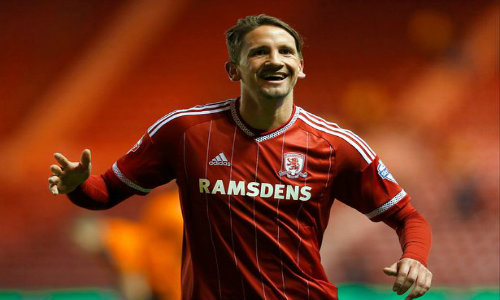 Middlesbrough in desperate need of a win to help secure automatic promotion.

Middlesbrough - 2.20 with William Hill
DATE
HOME
1X2
AWAY
7/05
BLACKBURN
1
READING
7/05
CARDIFF
X
BIRMINGHAM
7/05
CHARLTON
2
BURNLEY
7/05
DERBY
1
IPSWICH
7/05
FULHAM
1
BOLTON
7/05
HUDDERSFIELD
2
BRENTFORD
7/05
HULL CITY
1
ROTHERHAM
7/05
MIDDLESBROUGH
1
BRIGHTON
7/05
MK DONS
2
NOTTINGHAM
7/05
PRESTON
2
LEEDS
7/05
QPR
1
BRISTOL CITY
7/05
WOLVES
2
SHEFFIELD WEDNESDAY
TABLE CHAMPIONSHIP
General
Home
Away
#
Teams
MP
W
D
L
GF
GA
MP
W
D
L
GF
GA
MP
W
D
L
GF
GA
Df
Pts
1
Burnley
45
25
15
5
69
35
23
15
6
2
38
14
22
10
9
3
31
21
34
90
2
Middlesbrough
45
26
10
9
62
30
22
16
4
2
33
7
23
10
6
7
29
23
32
88
3
Brighton
45
24
16
5
71
41
23
15
5
3
40
18
22
9
11
2
31
23
30
88
4
Hull
45
23
11
11
64
34
22
14
7
1
42
11
23
9
4
10
22
23
30
80
5
Derby County
45
21
15
9
66
42
22
12
7
3
37
15
23
9
8
6
29
27
24
78
6
Sheffield Wednesday
45
19
17
9
65
43
23
13
8
2
42
17
22
6
9
7
23
26
22
74
7
Cardiff
45
17
16
12
55
50
22
12
8
2
32
19
23
5
8
10
23
31
5
67
8
Ipswich Town
45
17
15
13
52
51
23
9
8
6
28
24
22
8
7
7
24
27
1
66
9
Birmingham
45
16
14
15
52
48
23
9
5
9
27
27
22
7
9
6
25
21
4
62
10
Brentford
45
18
8
19
67
66
23
10
4
9
33
30
22
8
4
10
34
36
1
62
11
Preston North End
45
15
16
14
44
44
22
7
9
6
20
20
23
8
7
8
24
24
0
61
12
Leeds
45
14
16
15
49
57
23
7
8
8
23
28
22
7
8
7
26
29
-8
58
13
QPR
45
13
18
14
53
54
22
9
9
4
36
25
23
4
9
10
17
29
-1
57
14
Wolves
45
13
16
16
51
57
22
6
10
6
24
25
23
7
6
10
27
32
-6
55
15
Blackburn
45
12
16
17
43
45
22
7
8
7
26
22
23
5
8
10
17
23
-2
52
16
Reading
45
13
13
19
51
56
23
8
9
6
25
20
22
5
4
13
26
36
-5
52
17
Nottingham Forest
45
12
16
17
41
46
23
7
8
8
25
26
22
5
8
9
16
20
-5
52
18
Bristol City
45
13
13
19
54
70
23
7
7
9
34
34
22
6
6
10
20
36
-16
52
19
Huddersfield Town
45
13
12
20
58
65
22
7
6
9
32
28
23
6
6
11
26
37
-7
51
20
Rotherham
45
13
10
22
52
66
23
8
6
9
31
34
22
5
4
13
21
32
-14
49
21
Fulham
45
11
15
19
65
79
22
7
5
10
35
36
23
4
10
9
30
43
-14
48
22
Charlton Athletic
45
9
13
23
40
77
22
5
8
9
23
32
23
4
5
14
17
45
-37
40
23
Milton Keynes Dons
45
9
12
24
38
67
22
7
3
12
20
35
23
2
9
12
18
32
-29
39
24
Bolton
45
5
15
25
41
80
23
5
11
7
24
26
22
0
4
18
17
54
-39
30